Live Wire Radio Announces 19th Season Lineup
Learn more about the full programme here!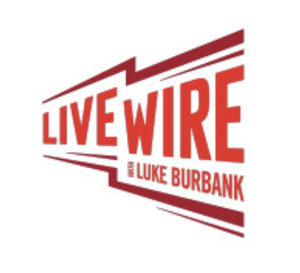 Live Wire Radio launches into its 19th season of live shows in Portland, Seattle, and all around Oregon with a swoon-worthy guest lineup! Hosted by the incredible Luke Burbank and announcer Elena Passarello, our season opener returns to the Alberta Rose Theatre on Thursday, February 9th at 7:30pm featuring #1 New York Times bestselling author, Cheryl Strayed, Michelin-star chef and memoirist Iliana Regan, music from folk singer-songwriter Margo Cilker, and another soon-to-be-announced guest!
On March 2nd, our monthly shows continue with fresh, surprising, and culturally relevant conversations from new and established writers, musicians, comedians, and more! Through live performances and in-depth interviews, our Portland audience will enjoy all kinds of unbelievable talent this season like American radio journalist Ari Shapiro, and Radiolab editor and award-winning writer Heather Radke while also reuniting with a few fan favorites-welcome back, Paul F. Tompkins and Jamie Loftus!
Season Passes for our Spring 2023 Season are available for purchase here.
Tickets are $30 for general admission, $45 for preferred seating, and we are now offering special discounted tickets ($20) for students and young professionals, under age 35. Learn more.
Additional events this season include:
Live Wire in Eugene! For one night only, Live Wire is once again filling Eugene's Hult Center of Performing Arts with laughter and levity on Friday, February 17th! Our host Luke Burbank and our announcer Elena Passarello will be joined by Abby Govindan, a stand-up comic on meteoric rise, as well as by award-winning environmental writer and journalist Erica Berry, and decorated long distance runner Lauren Fleshman as they both dive into their stellar debut books Wolfish and Good for a Girl: My Life Running in a Man's World.
Seattle Road Trip! After a SOLD-OUT show last November, Live Wire returns to Town Hall Seattle on March 9th to record LIVE! With a venue upgrade (hello, gorgeous Great Hall!) and guests like New Yorker writer Adam Gopnik, host of Normal Gossip podcast Kelsey McKinney, and more -you're going to want to snag your tickets early before they're all gone.