Pittsburgh's Favorite Fast-Talking Tupperware Lady Will Take the Byham Theater Stage October 29
Dixie Longate is coming back to Pittsburgh for one day only with her new show DIXIE LONGATE: CHERRY BOMBS & BOTTLE ROCKETS.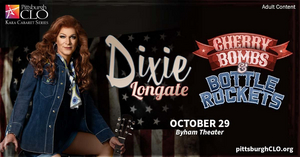 Dixie Longate is coming back to Pittsburgh for one day only with her new show Dixie Longate: CHERRY BOMBS & BOTTLE ROCKETS. Catch up with America's favorite southern redhead in her first ever stand-up show where she talks about everything from Loretta Lynn to alien abductions in that rapid-fire delivery that has made her an international sensation.
Pittsburgh has previously seen Dixie Longate at the CLO Cabaret in the fan-favorite DIXIE'S TUPPERWARE PARTY and in the virtual DIXIE'S HAPPY HOUR which was streamed in 2020 during the height of COVID-19. Dixie Longate: CHERRY BOMBS & BOTTLE ROCKETS will be presented in the Byham Theater while the Greer Cabaret Theater is undergoing renovations.
"We are thrilled to welcome Dixie back to Pittsburgh, this time at the Byham Theater," said CLO's Executive Producer, Mark Fleischer. "Dixie fans are sure to love this new stand-up style comedy from Pittsburgh's favorite Tupperware lady."


Dixie Longate'S CHERRY BOMBS & BOTTLE ROCKETS
October 29, 2022 | 2pm & 8pm
Byham Theater
Do you ever wake up one morning at 2:30 in the afternoon to discover that there is a global pandemic which makes your kids' schools shut down so you have to raise them yourself? What the hell kind of nonsense is that? It's in these moments of crisis that you really find out what you're made of. If there's one thing we all have in common, it's that we are fundamentally different people than we were just two years ago. What have you learned? What did you try? How did you cope? How heavy was your recycle bin from all the empty bottles? When life seems to get too crazy and the world is crapping on your lawn, it's time to strap on your big-girl boots, grab your breakfast vodka and light off a few CHERRY BOMBS & BOTTLE ROCKETS. There's nothing better than walking into your new self with a bang! This show contains Adult Content.
Dixie Longate: Cherry Bombs & Bottle Rockets is made possible by the Michael J. Kara Family.
Dixie Longate: CHERRY BOMBS & BOTTLE ROCKETS will be held October 29 at 2pm and 8pm at the Byham Theater. Tickets start at $49 and are available online at PittsburghCLO.org, by calling 412-456-6666, or at the Benedum Center Box Office. VIP Meet & Greet Available - tickets can be added on at checkout. Groups of 8+ can contact groups@pittsburghCLO.org.
More Hot Stories For You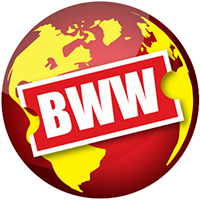 Chatham Baroque Presents THE ART OF THE TRIO - Holiday Edition

November 21, 2022

This December, Chatham Baroque will present a special holiday edition of its The Art of the Trio series with artistic directors Andrew Fouts (violin), Patricia Halverson (viola da gamba) and Scott Pauley (theorbo). The three will showcase their collective energy and eloquence with lively works from Baroque Germany, France and Italy.
---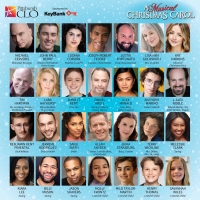 Pittsburgh CLO Announces the Cast Of A MUSICAL CHRISTMAS CAROL, Starring Michael Cerveris

November 18, 2022

Pittsburgh CLO has announced casting for the 31st annual production of A MUSICAL CHRISTMAS CAROL, December 9-23 at the historic Byham Theater. Two time Tony winner, Michael Cerveris, will take on the role of Ebenezer Scrooge.
---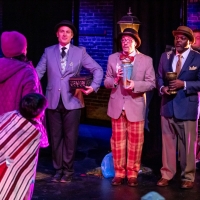 Resonance Works Welcomes the Holidays With AMAHL AND THE NIGHT VISITORS And THE BALLAD OF THE BROWN KING

November 17, 2022

Resonance Works' tenth anniversary season continues with an inspiring program this December, including holiday classics and a world premiere. Amahl and the Night Visitors returns after a two-year hiatus, and Resonance Works will present Margaret Bonds' The Ballad of the Brown King for the first time.
---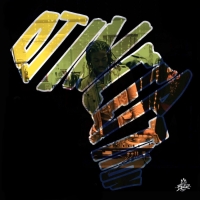 PCT Announces The Pittsburgh Cultural Trust Hip Hop Summit Set For Next Month

November 17, 2022

The Pittsburgh Cultural Trust has announced the first ever Pittsburgh Cultural Trust Hip Hop Summit. This full-day event taking place at the Trust Arts Education Center, 805-807 Liberty Avenue in the Cultural District, will celebrate the four elements of Hip Hop culture (Emcee, DJ, Graffiti, and Breaking).
---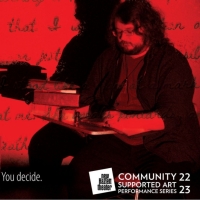 New Hazlett Theater to Premiere Pittsburgh Playwright Nathan Wagner's PERDITA in December

November 16, 2022

New Hazlett Theater will premiere Pittsburgh playwright Nathan Wagner's Perdita on December 1. Directed by Tru Verret-Fleming, the play follows Ethan Cole, a high school student struggling to navigate his senior year while being constantly interrupted by the ghost of a certain famous playwright.
---