Fantastic Negrito Brings a Special Blend of Sonic Sounds to Highmark Blues & Heritage Festival
Tickets, starting at $30, are on sale now!
A conceptualist like Frank Zappa, a mixologist like George Clinton, and an experimenter like Sun Ra, the Massachusetts-born, 54-year-old, Somali-American singer-songwriter named Xavier Amin Dphrepaulezz, AKA Fantastic Negrito, concocted his own blues-based, psychedelic sonic stew. Inspired by his growing up on the mean streets of Oakland, CA, Negrito's music is a surreal, twilight-zonish, cosmic blend of sounds with ancient roots and hints of the future.
Explaining his modus operandi in an interview on Atwoodmagazine.com, Negrito takes inspiration from the philosophical, rather than the technical aspect of music. "A musician may want to take all these chords and notes and make a song," he says. "Whereas an artist might want to take two chords and make you feel something extremely passionate. That's what initially attracted me to Black roots music. You had to be an artist back in those days. People on chain gangs ... if you listen to that work music, you had to be an artist. They didn't have all of that musical training, but they had feelings. To be able to sustain so many negative experiences, and turn all of that into something positive, that's spiritual healing."
Part of his success is knowing where Xavier ends and Negrito begins. "Oh, you got to be able to turn that stuff off, so you don't end up on pills and drugs," he says. "That's why I stay right here in Oakland, California. I make all my albums in this tiny room. It's not really a professional studio, but it's a really amazing art gallery. A place where a different mind can come and make some incredible music. I've made all of my albums here. And honestly, I've been doing social commentary since the first Fantastic Negrito album.
Negrito's first three recordings The Last Days of Oakland, Please Don't be Dead and Have You Lost Your Mind Yet, all won Grammy Awards for Best Contemporary Blues Album in 2017, 2019 and 2021. When Fantastic Negrito takes the Highmark stage, he'll be performing selections from his latest CD and short film, White Jesus Black Problems. With his forward-thinking artistry, you see the past and the future come together in the present.
Tickets, starting at $30, are on sale now at https://blues.awaacc.org. Individual day passes as well as two-day passes are also available. For additional details and the complete festival line-up, please visit https://blues.awaacc.org.
More Hot Stories For You
Bodiography Announces New Artistic Director

November 28, 2022

Lauren Suflita Skrabalak, 20-year company veteran, rehearsal director, and regisseur of Maria Caruso's collection of over 140 ballets, has assumed the role of Bodiography's first Artistic Director since the company's inception.
---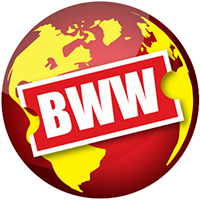 Chatham Baroque Presents THE ART OF THE TRIO - Holiday Edition

November 21, 2022

This December, Chatham Baroque will present a special holiday edition of its The Art of the Trio series with artistic directors Andrew Fouts (violin), Patricia Halverson (viola da gamba) and Scott Pauley (theorbo). The three will showcase their collective energy and eloquence with lively works from Baroque Germany, France and Italy.
---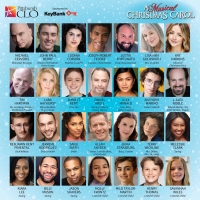 Pittsburgh CLO Announces the Cast Of A MUSICAL CHRISTMAS CAROL, Starring Michael Cerveris

November 18, 2022

Pittsburgh CLO has announced casting for the 31st annual production of A MUSICAL CHRISTMAS CAROL, December 9-23 at the historic Byham Theater. Two time Tony winner, Michael Cerveris, will take on the role of Ebenezer Scrooge.
---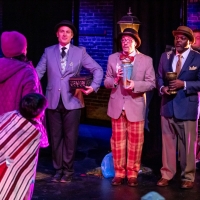 Resonance Works Welcomes the Holidays With AMAHL AND THE NIGHT VISITORS And THE BALLAD OF THE BROWN KING

November 17, 2022

Resonance Works' tenth anniversary season continues with an inspiring program this December, including holiday classics and a world premiere. Amahl and the Night Visitors returns after a two-year hiatus, and Resonance Works will present Margaret Bonds' The Ballad of the Brown King for the first time.
---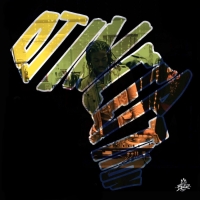 PCT Announces The Pittsburgh Cultural Trust Hip Hop Summit Set For Next Month

November 17, 2022

The Pittsburgh Cultural Trust has announced the first ever Pittsburgh Cultural Trust Hip Hop Summit. This full-day event taking place at the Trust Arts Education Center, 805-807 Liberty Avenue in the Cultural District, will celebrate the four elements of Hip Hop culture (Emcee, DJ, Graffiti, and Breaking).
---