Musical Theatre Of Anthem Announces Summer Theatre Programs
Season to include Disney's My Son Pinocchio Jr., Cats Young Actors Edition and the Summer Performing Arts Institute (SPAI) Convention.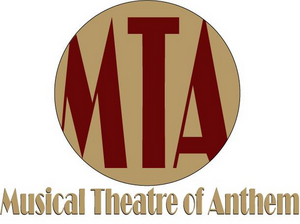 Musical Theatre of Anthem (MTA) announces their 2023 summer offerings, including Disney's My Son Pinocchio JR., Cats Young Actors Edition and the Summer Performing Arts Institute (SPAI) Convention.
Disney's My Son Pinocchio, Jr.
Ages: 8-18 (all youth are cast)
June 5-17, 2023
This production will run in our summer show format with rehearsals as follows:
Monday, June 5 - Friday, June 9: 9:00am - 3:00pm
Monday, June 12 - Thursday, June 15: 9:00am - 3:00pm
Performances: June 15 - 17, 2023
Cost: $375
In Disney's My Son Pinocchio JR., the classic tale of toymaker, Geppetto's, little wooden puppet is given new life. This new musical, which retells the classic Disney story from Geppetto's perspective, features the beloved classic songs, "When You Wish upon a Star" and "I've Got No Strings," alongside a host of new songs by Oscar winner and Grammy Award winner, Stephen Schwartz. Join the Blue Fairy, Stromboli and a lively cast of characters as Geppetto journeys beyond the toyshop to discover the meaning of family. When the Blue Fairy grants Geppetto's wish to bring his beloved puppet to life, the new father quickly learns that being a parent is full of challenges. He struggles to make his son "the perfect boy," only to lose him to a gang of Roustabouts. It is only when faced with the thought of never seeing Pinocchio again that Geppetto truly learns the joys of being a father and loving his child unconditionally.
Cats Young Actors Edition
Ages: 13-18 (all youth are cast)
Auditions, Dance Call, and Callbacks - July 16 from 9 a.m. - 4 p.m.
Rehearsals and Tech:
July 17-21 from 9 a.m. - 4 p.m.
July 22 from 9 a.m. - 3 p.m.
July 24-27 from 9 a.m. - 4 p.m.
Performances: July 27 - 29, 2023
CATS is set amongst a larger-than-life junkyard playground and is alive with purr-fect felines, including Rum Tum Tugger, Mr. Mistoffelees, Macavity, Jennyanydots, Old Deuteronomy, Skimbleshanks and Grizabella. The Jellicle Cats come out to play on one special night of the year-the night of the Jellicle Ball. One by one, they tell their stories for the amusement of Old Deuteronomy, their wise and benevolent leader, who must choose one of the Cats to ascend to The Heaviside Layer and be reborn into a whole new Jellicle life. CATS: Young Actors Edition is a one-hour adaptation of Andrew Lloyd Webber's hit musical.
Summer Performing Arts Institute 2023 Convention (SPAI)
The Summer Performing Arts Institute has been restructured this year! Now called the Summer Performing Arts Institute Convention, the restructuring will allow us to offer more targeted instruction to participants based on age and skill level. Participants will choose between two options. The first option is an elective only option. Participants will attend elective classes on Thursday and Friday only (no performance, just training). The second choice is the elective classes and performance option which includes Thursday-Sunday training, and concludes with performances on Sunday. All participants in both options will choose age and skill level when registering.
AUGUST 3-6, 2023
THURSDAY AND FRIDAY FROM 4:30-8:45 (elective classes only $150)
SATURDAY AND SUNDAY FROM 9:00-3:30 (elective classes Thursday-Sunday and performance $275)
Ages 6-9 Beginner/Intermediate/Advanced
Ages 10-13 Beginner/Intermediate/Advanced
Ages 14-20 Beginner/Intermediate/Advanced
SUNDAY PERFORMANCES 4:00, 5:00, AND 6:00 P.M.
All workshops will be held in-person at Musical Theatre of Anthem, 42201 N. 21st Drive, Suite B100, Anthem, AZ 85086. Register online at www.musicaltheatreofanthem.org. Payment is due upon registration, and a 10% sibling discount is available. Space is limited!
Musical Theatre of Anthem (MTA) is an award-winning, non-profit theater company located in Anthem, Arizona. The mission of MTA is to develop youth and adults within the field of performing arts while enhancing their intrinsic creativity and brokering their vast talents. MTA trains and educates youth so that they can become the artists, patrons, and leaders of tomorrow while providing opportunities to adults that empower them and foster their creativity. MTA's principles include casting all who audition in select productions, presenting high quality shows that everyone can enjoy, and providing a positive environment where performers can practice teamwork and communication skills while experiencing the pride of accomplishment. Supported in part by the Arizona Commission on the Arts which receives support from the State of Arizona and the National Endowment for the Arts.