Latest News on Jennifer Engstrom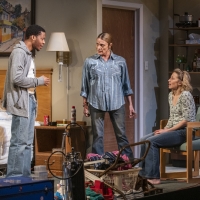 VIDEO: Steppenwolf Theatre Company Presents Tracy Letts' BUG
by Stage Tube - Jan 28, 2020
Performances have begun for Steppenwolf Theatre Company's production of Bug, the skin-crawling, mind-bending cult classic by Pulitzer Prize and Tony Award-winning ensemble member Tracy Letts, directed by Tony Award winner David Cromer. The cast of this highly anticipated Steppenwolf debut features ensemble members Randall Arney (Dr. Sweet), Carrie Coon (Agnes White) and Namir Smallwood (Peter Evans) along with Chicago favorites Jennifer Engstrom (R.C.) and Steve Key (Jerry Goss).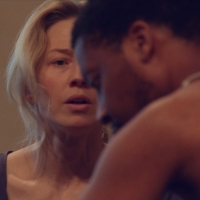 BWW TV: See Carrie Coon, Namir Smallwood in Rehearsal for Steppenwolf's Debut of Tracy Letts' Play BUG
by BroadwayWorld TV - Jan 24, 2020
asdasdIn a seedy Oklahoma motel room, a lonely waitress begins an unexpected love affair with a young drifter. And then they see the first bugsa?? Tracy Letts's mind-bending cult classica?'a luridly funny tale of love, paranoia and government conspiracya?'roars back to Chicago for its Steppenwolf debut. 
STAGE TUBE: Highlights from KC Rep's ANGELS IN AMERICA, Directed by David Cromer
by Stage Tube - Feb 25, 2015
Kansas City Repertory Theatre presents the Pulitzer Prize- and Tony Award-winning play by Tony Kushner, Angels in America, directed by MacArthur 'Genius' Fellow David Cromer. Performances began on February 20 and run through Sunday, March 29. Press night is scheduled for this Saturday, February 28. Click below to watch highlights from Part 1, and click here to see photos from the production!