Latest News on Ben Porter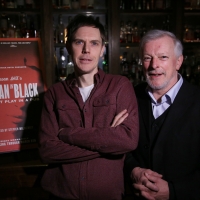 BWW TV: What Is THE WOMAN IN BLACK All About? The Company Explains!
by TV - Press Previews - Jan 11, 2020
Now playing at the McKittrick Hotel is the original production of long-running West End play The Woman In Black. What is the play all about?  'It's a play that makes you scream. It makes you laugh as well, but it makes you scream,' says star Ben Porter.