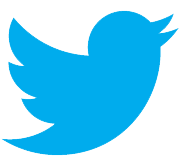 TWITTER WATCH
@AaronLGaines - 4/25/22 09:08am Everyone aged ten years last year.
@AaronLGaines - 4/25/22 05:58am Thinking back to the last time you were young.
MORE TWEETS
Latest News on Aaron Gaines
Latest News on Aaron Gaines

VIDEO: Broadway Green Alliance Celebrates Earth Day with Tips from THE PLAY THAT GOES WRONG
by Stage Tube - Apr 19, 2019
In celebration of Earth Day, we are thrilled to announce "Green Goes Wrong: Paper Conservation". Cast and crew members ofThe Play That Goes Wrong, currently running at New World Stages, have created the first in a series of videos about how to be greener backstage, and in general.

VIDEO: Head to Iowa with the Cast of THE MUSIC MAN
by Stage Tube - Jul 13, 2018
The LEXington Theatre Company opened The Music Man on July 12, kicking off their fourth season of combining "Today's Broadway Stars and Tomorrow's Broadway Hopefuls" in Lexington, Kentucky.

Mara Davi and Husband Are Expecting First Child
by Julie Musbach - Dec 2, 2017
Mara Davi, most recently seen on Broadway starring in DAMES AT SEA, announced on Instagram that she and her husband Aaron Gaines are expecting their first child. The baby boy is anticipated to arrive in March of 2018. Check out the photos below!