Date of Death: December 02, 1950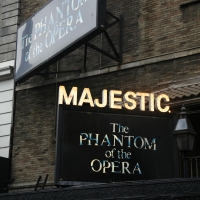 Theater Stories: THE PHANTOM OF THE OPERA, CAROUSEL, SOUTH PACIFIC and More About The Majestic Theatre!
by Chloe Rabinowitz - Mar 7, 2021
Today's Theater Stories features the Majestic Theatre! Learn about some of the best-known shows to grace the stage of the Majestic Theatre, including Carousel, South Pacific, Camelot, Phantom of the Opera, and many more!

Fun Facts About All 41 Broadway Theatres
by Nicole Rosky - May 11, 2019
What makes a Broadway theatre? Technically any venue with 500 seats or more, located along Broadway in New York City's Theatre District is a Broadway theatre, and the art that is produced in these special places is widely considered the highest form of theatrical entertainment in the world. Today, forty-one theatres are technically Broadway houses, each with their own rich history. Below, we're giving you the scoop on the life of every one of them!