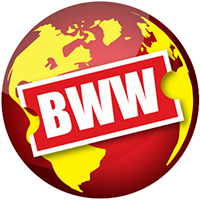 Transgender Legal Defense & Education Fund Mourns the Loss of LGBTQ Rights Icon Edie Windsor
by A.A. Cristi - Sep 12, 2017
Transgender Legal Defense & Education Fund today joins millions of LGBTQ Americans and our allies in voicing our sorrow that LGBTQ Rights champion Edie Windsor has passed away. Edie's landmark case, United States v. Windsor, overturned the discriminatory Defense of Marriage Act, bringing federal rights to LGBTQ married couples in 13 states and the District of Columbia, and paving the way for subsequent cases that brought marriage protections to same-sex couples nationwide.
Photo Flash: Celebrity Chef Lidia Bastianich and Equal Rights Activist Edie Windsor Visit MARRY HARRY Off-Broadway
by Julie Musbach - Apr 29, 2017
Celebrity Chef Lidia Bastianich and Equal Rights Activist Edie Windsor who recently paid a visit to The York Theatre Company production of the Off-Broadway premiere of the new musical Marry Harry, with book by Jennifer Robbins and music and lyrics by Dan Martin and Michael Biello. The composers of Marry Harry have composed a number in the show titled 'Lidia' dedicated to the celebrity chef who was on hand to hear an encore presentation by the cast. Edie Watson and her wife Judith Kasen gathered to cheer on the cast following a recent performance
Photo Coverage: On the Opening Night Red Carpet for INDECENT
by Walter McBride - Apr 19, 2017
Indecent, the newest work by Pulitzer Prize-winner Paula Vogel (HOW I LEARNED TO DRIVE), opened just last night, April 18 at the Cort Theatre (138 West 48th Street, between Sixth and Seventh Avenues). BroadwayWorld was on hand for the special night and you can check out photos from the red carpet below!