Date Of Birth:
December 19, 1973 (48)
Birth Place:
Clarksdale, MS, USA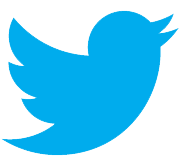 TWITTER WATCH
@marycgarrison - 6/11/22 11:15am Supreme Court Justice Clarence Thomas voted to keep Trump's Jan. 6 insurrection records hidden. Now, texts show tha… https://
@marycgarrison - 4/27/22 04:48pm What an utter low IQ douchebag this dude is? Are his constituents done with him yet??
MORE TWEETS
Latest News on Mary Catherine Garrison
Date of Birth: December 19, 1973 (48)
Birth Place: Clarksdale, MS, USA
Latest News on Mary Catherine Garrison
Jan Maxwell, Mary Catherine Garrison, Jennifer Laura Thompson, Brooke Adams, Ken ludwig, Stanley Tucci,Justin Bartha, Jay Klatiz, Anthony LaPaglia, Tony Shalhoub attending the Meet & Greet for "Lend Me A Tenor" at the New 42nd Street Studios in New Yor

From:

Date:

2018-02-12

Jan Maxwell, Mary Catherine Garrison, Jennifer Laura Thompson, Brooke Adams attending the Meet & Greet for "Lend Me A Tenor" at the New 42nd Street Studios in New York City. February 25, 2010

From:

Date:

2018-02-12

Zach Shaffer, Mary Catherine Garrison

From:

Date:

2015-12-08

Ben Savage and Mary Catherine Garrison

From:

Date:

2013-06-19

Mary Catherine Garrison

From:

Date:

2013-06-19

Mary Catherine Garrison, Ben Savage, Tarik Ellinger, and Jada Facer

From:

Date:

2013-06-19

Ben Savage and Mary Catherine Garrison

From:

Date:

2013-06-19

Director Bailey Kobe and Mary Catherine Garrison

From:

Date:

2013-06-19

Mary Catherine Garrison arriving for the Opening Night Performance of the Manhattan Theatre Club's 'Good People' in New York City.

From:

Date:

2011-03-04
Jan Maxwell, Mary Catherine Garrison, Jennifer Laura Thompson, Brooke Adams, Ken ludwig, Stanley Tucci,Justin Bartha, Jay Klatiz, Anthony LaPaglia, Tony Shalhoub attending the Meet & Greet for "Lend Me A Tenor" at the New 42nd Street Studios in New Yor

From:

Date:

2018-02-12

Jan Maxwell, Mary Catherine Garrison, Jennifer Laura Thompson, Brooke Adams attending the Meet & Greet for "Lend Me A Tenor" at the New 42nd Street Studios in New York City. February 25, 2010

From:

Date:

2018-02-12

Zach Shaffer, Mary Catherine Garrison

From:

Date:

2015-12-08

Ben Savage and Mary Catherine Garrison

From:

Date:

2013-06-19

Mary Catherine Garrison

From:

Date:

2013-06-19

Mary Catherine Garrison, Ben Savage, Tarik Ellinger, and Jada Facer

From:

Date:

2013-06-19

Ben Savage and Mary Catherine Garrison

From:

Date:

2013-06-19

Director Bailey Kobe and Mary Catherine Garrison

From:

Date:

2013-06-19

Mary Catherine Garrison arriving for the Opening Night Performance of the Manhattan Theatre Club's 'Good People' in New York City.

From:

Date:

2011-03-04