Latest News on Willie Mays
Latest News on Willie Mays
Stage Credits
  [Broadway]
Broadway Revival, 1951
Alto/Choir
  [Broadway]
Broadway Revival, 1935
Alto/Choir
  [Broadway]
Original Broadway Production, 1930
Alto/Choir
 
Stage
Performances
  [Broadway]
Broadway Revival, 1951
Alto/Choir
  [Broadway]
Broadway Revival, 1935
Alto/Choir
  [Broadway]
Original Broadway Production, 1930
Alto/Choir
Willie Mays News
Playful People Productions¬†Presents Interactive Original Musical¬†AXOLORIS, July 1'Ä"2, 2022
by A.A. Cristi - May 20, 2022
Playful People Productions will present an interactive, original musical, Axoloris, under the direction of Celia Scheuerman.
BWW Review: Quentin Tarantino's Novelization of ONCE UPON A TIME IN HOLLYWOOD Is a Dream Book That Deepens the Original Film
by Peter Nason - Jul 6, 2021
It's like taking a roller coaster ride through QT's mind!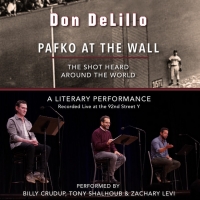 Billy Crudup, Zachary Levi and Tony Shalhoub Lend Their Voices to PAFKO AT THE WALL Audiobook
by Chloe Rabinowitz - Mar 15, 2021
Don DeLillo's classic baseball story Pafko at the Wall is now a new audiobook to be released by Simon & Schuster Audio on March 30, 2021. The audiobook features a live recording of DeLillo's story performed by award-winning actors Billy Crudup, Zachary Levi and Tony Shalhoub on the 92nd Street Y's stage in 2019.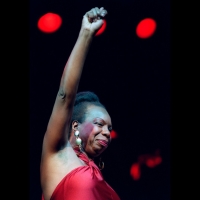 BWW Exclusive: THE 101 GREATEST PROTEST SONGS OF ALL TIME - with Bob Dylan, Aretha Franklin, John Lennon, Kendrick Lamar & More
by Peter Nason - Jun 18, 2020
BWW Reviewer Peter Nason chooses the 101 greatest protest songs from 1939-2020. See if your favorite songs or artists made the list!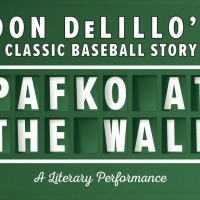 Billy Crudup, Zachary Levi and Tony Shalhoub Will Lead Reading of PAFCO AT THE WALL
by Stephi Wild - Sep 10, 2019
Billy Crudup, Zachary Levi and Tony Shalhoub present a dramatic reading of Don DeLillo's classic baseball novella Pafko at the Walla?"a transcendent account of one of the iconic events of the twentieth century and a masterpiece of American sportswriting.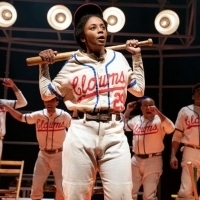 BWW Review: Lydia R. Diamond's TONI STONE, Inspired By The Story of a Baseball Pioneer
by Michael Dale - Jun 28, 2019
From the epic poetry of Ernest Lawrence Thayer's 'Casey At The Bat' to the sharp-edged vernacular of Ring Lardner's newspaper columns and the nostalgic innocence of Roger Kahn's 'The Boys of Summer,' baseball has been inspiring great literary flourishes for well over a century.
TNC Presents JOSH: THE BLACK BABE RUTH
by Julie Musbach - Jan 5, 2018
Theater for the New City (TNC) presented a highly successful developmental production of 'Josh: The Black Babe Ruth' by Michael A. Jones last Spring in its small Cabaret Theater. In honor of Black History Month, TNC will re-mount the drama February 8 to 25, 2018 in its larger Cino Theater. Bette Howard directs. The play dramatizes the life, loves and ultimately the tragic decline of Josh Gibson, who was perhaps the greatest slugger of the Negro leagues and who, some say, died of a broken heart in 1947.

Michael Jordan Ranked No. 1 in New 50 Greatest Black Athletes Poll
by Caryn Robbins - Aug 10, 2017
Basketball Hall of Famer Michael Jordan, the NBA legend and current owner of the Charlotte Hornets, was unveiled today as the No. 1 athlete in The Undefeated-SurveyMonkey Poll of the 50 Greatest Black Athletes.
Walt Brown Shares ATHLETES, CELEBRITIES, PERSONAL MOMENTS, THE 60S AND 70S
by Christina Mancuso - Jun 24, 2016
Allowing readers to spend personal moments with popular names from history, author Walt Brown announces the release of his new book, 'Athletes, Celebrities, Personal Moments, The 60s and 70s' (published by AuthorHouse), which he says shows 'society repeats itself and you, today, will share similar moments from the past.'
Willie Mays Videos
VIDEO: First Look - Official Trailer for Documentary PLIMPTON!
by - Jun 18, 2013
Below, check out the official trailer for PLIMPTON! Starring George Plimpton as Himself," which opened at the Elinor Bunin Munroe Film Center at Lincoln Center in Manhattan on May 22nd and will open at the Coolidge Corner Theater in Brookline, Massachusetts on Friday, June 21st.
Willie Mays Frequently Asked Questions
How many Broadway shows has Willie Mays been in?
Willie Mays has appeared on Broadway in 3 shows.
How many West End shows has Willie Mays been in?
Willie Mays has not appeared in the West End