Latest News on Tommy Nelson
Tommy Nelson News
BWW Review: OUR TOWN at Shakespeare Theatre Company
by Pamela Roberts - May 22, 2022
The Shakespeare Theatre Company's Our Town is a triumphant production of vitality, and consequence. Thornton Wilder's classic—a work that captures the universal experience of being alive—takes on new resonance and depth in the capable hands of an extraordinary ensemble. This play is immediate—one to see and share and talk about.
Photos: Kristin Chenoweth & Petco Love Celebrate National Kids and Pets Day
by Chloe Rabinowitz - Apr 26, 2022
Celebrating National Kids and Pets Day, nonprofit Petco Love rallied kids across the country together to share their love with shelter pets, reading Kristin Chenoweth's inspiring book "What Will I Do with My Love Today?".
HGTV's Joanna Gaines to Release Children's Book
by Sarah Jae Leiber - Jan 15, 2019
According to The Hollywood Reporter, HGTV's Fixer Upper star Joanna Gaines announced Monday that she will release a new children's book, co-authored by her own children.
HarperCollins Christian Publishing Wins Four 2018 Christian Book Awards including Jesus Always named Book of the Year
by Robert Diamond - May 2, 2018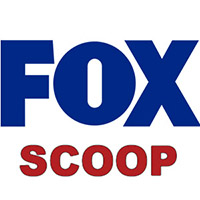 Scoop: GOTHAM on FOX - Today, November 2, 2017
by BWW News Desk - Nov 2, 2017
Get all the scoop on GOTHAM, airing on FOX today, November 2, 2017!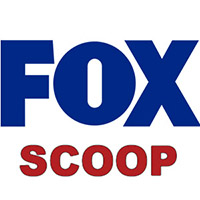 Scoop: GOTHAM on FOX - Thursday, November 2, 2017
by - Oct 30, 2017
Get all the scoop on GOTHAM, airing on FOX on Thursday, November 2, 2017!
Chris Tomlin & Pat Barrett Pen First Children's Book, GOOD GOOD FATHER
by Christina Mancuso - Jul 13, 2016
NASHVILLE, Tenn., July 13, 2016 /PRNewswire/ Chris Tomlin, Christian worship leader and Grammy and Dove award-winning music artist, has written songs that are sung by more people on a weekly basis than any other songwriter in the world. Now, his most recent single and K-LOVE 'Song of the Year,' Good Good Father (written by Pat Barrett and Tony Brown), lends inspiration to the children's picture book of the same name, available Oct. 4, 2016. This delightful story is Tomlin's first book for children, co-written with Pat Barrett, and will leave little ones with a greater understanding of who God is and of who they are because they are loved by Him. Good Good Father will be published in partnership between Tommy Nelson and Passion Publishing.
Thomas Nelson Wins Christian Book Awards
by Christina Mancuso - Apr 30, 2014
NASHVILLE, Tenn., April 30, 2014 /PRNewswire/ Thomas Nelson will take home two Christian Book Awards from the 2014 ECPA Executive Leadership Summit this week. The publishing group won in the Bible and Inspiration categories with works from two of the industry's most influential voices.