Latest News on Todd Jefferson Moore
Todd Jefferson Moore News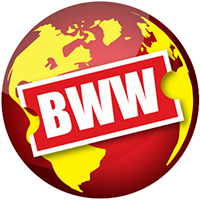 Seattle Shakespeare Presents TO WOO - A SHAKESPEARE VALENTINE
by A.A. Cristi - Jan 29, 2021
At a time when all of us could use a little bit more open heartedness, Seattle Shakespeare Company has created a collection of Shakespeare's songs, scenes, and sonnets to celebrate love and Valentine's Day. To Woo – A Shakespeare Valentine is a free, 30-minute view on demand video to share with loved ones that will be available from February 12-14, 2021.
BWW Review: Onward Ho's BIG ROCK - As Solid as Its Title
by Jay Irwin - Mar 17, 2018
Ah, the family drama. I've seen too many to count. Parent and child don't see eye to eye even though they're more similar than they realize. Rift comes from neglect/abuse/death of other parent/etc. Catalyst opens wounds further to let secrets out and begin healing. Some work and some are merely someone else's therapy on stage (a thing, Dear Readers, you know I despise). Onward Ho! Productions is currently presenting one such family drama at West of Lenin with the World Premiere of local playwright Sonya Schneider's 'Big Rock'. And I'm thrilled to report that I did not catch Ms. Schneider's therapist anywhere near the stage but then how could I with such a well-crafted, engaging play told by three of Seattle's finest actors.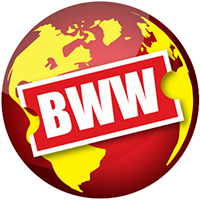 New Play BIG ROCK Premieres In Seattle
by A.A. Cristi - Feb 20, 2018
With great excitement, Onward Ho! Productions today announces the World Premiere production of local playwright Sonya Schneider's new play Big Rockas well as its full ensemble casting. Big Rock will run at West of Lenin in Seattle's Fremont neighborhood March 16-31, and tickets are now on sale online at http://bit.ly/BIGROCKplay.
2016 Gypsy Rose Lee Awards Winners Announced!
by BWW News Desk - Jan 27, 2017
The 'large theater' productions of ACT Theatre's The Royale and The 5th Avenue Theatre's How to Succeed in Business Without Really Trying take top honors and the 'small theater' productions of ArtsWest's Death of a Salesman and Washington Ensemble Theatre's The Things Are Against Us take top honors - for most category wins!?
BWW Review: NCTC's THE BIG MEAL is a Feast of Emotions and Brilliant Performances
by Jay Irwin - Nov 7, 2016
Either I'm getting soft in my old age or everyone has decided to bring out their big guns (theatrically) at the end of the year as this is the third show in two weeks that has absolutely floored me. New Century Theatre Company's 'The Big Meal' takes what can be a simple romantic comedy/family drama and turns it into a sumptuous journey served up by some of the most gifted actors in town. And on a personal note, they managed to turn me into a weeping snot monster which hasn't been done at this level since another NCTC show, 'Mary's Wedding'.
New Century Theatre Company Presents Dan LeFranc's THE BIG MEAL
by A.A. Cristi - Oct 4, 2016
New Century Theatre Company (NCTC) will close its 2016 season at 12th Avenue Arts with award-winning playwright Dan LeFranc's The Big Meal. The Big Meal will run October 20-November 19, 2016 (opening night is October 28, 2016). Tickets are available for purchase online now at www.wearenctc.org.
BWW Review: An Underdone Gem Shines with Seattle Shake's MRS. WARREN'S PROFESSION
by Jay Irwin - Mar 24, 2016
When people think of George Bernard Shaw plays they inevitably go to "Pygmalion" or "Arms and the Man" or something like that. But there's one of his out there that does not see enough of the light of day, "Mrs. Warren's Profession". Maybe it's due to the subject matter or maybe not enough people know about it. Who knows? But it's long been one of my personal favorites so when I saw that Seattle Shakespeare Company was putting it up; you can imagine how excited I was. But of course the cynic in me quickly turned that excitement to trepidation with the thoughts of "Oh please don't screw up one of the few times this show will be done around here." Well lucky for me and for all you Dear Readers, who should rush out and catch this before it's gone, the Seattle Shakespeare Company does absolute honor to this fantastic work with some tight direction from Victor Pappas and performances to rival any production out there (yes, including the one I saw in New York a few years back).
Photo Flash: First Look at MRS. WARREN'S PROFESSION at Seattle Shakespeare Company
by BWW News Desk - Mar 16, 2016
Confronting the truth locks two unconventional women in a battle of wits and wills when Seattle Shakespeare Company presents MRS. WARREN'S PROFESSION by GeorgeBernard Shaw. Directed by Victor Pappas, MRS. WARREN'S PROFESSION will play at the Center Theatre at Seattle Center now through April 10, 2016. BroadwayWorld has a first look at the cast in action below!