Tim Rater News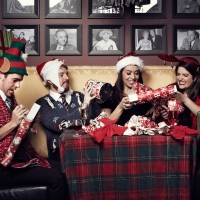 THE SECOND CITY'S HOLIDAY REVUE is Coming to Paramount Theatre in November
by Chloe Rabinowitz - Oct 20, 2022
Paramount Theatre is ready to unwrap its annual end-of-year tradition - bringing The Second City's famous brand of seasonal hilarity to downtown Aurora for the holidays. And this year, Paramount's gag gift is titled The Second City's Holiday Revue: I Saw Mommy Kissing The Second City. Performances are November 25-December 23.
THE SOUND OF MUSIC to Open at Paramount Theatre in November
by Chloe Rabinowitz - Oct 4, 2022
The Sound of Music, one of the most beloved musicals of all time, has enchanted audiences for more than 50 years. This holiday season, Chicago audiences can experience this unforgettable Rodgers and Hammerstein classic for the first time, or all over again, at downtown Aurora's Paramount Theatre. Previews start November 9, 2022.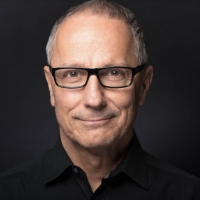 Porchlight Music Theatre Announces Jim Corti As Winner of the 2022 Guy Adkins Award
by Marissa Tomeo - Mar 4, 2022
Porchlight Music Theatre is proud to announce Jim Corti as the recipient of the 2022 Guy Adkins Award for Excellence in the Advancement of Music Theatre. The award will be presented during this year's annual Chicago Sings fundraising concert, Chicago Sings Stephen Sondheim, Monday, May 23, at the Museum of Contemporary Art (MCA), 220 E. Chicago Ave. This year's Chicago Sings concert offers two opportunities to experience Chicago's music theatre and cabaret performers saluting Stephen Sondheim.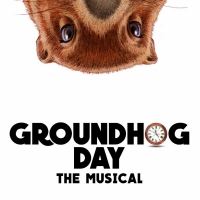 Paramount Theatre to Present GROUNDHOG DAY: THE MUSICAL
by Chloe Rabinowitz - Dec 28, 2021
Set your alarm to see Groundhog Day: The Musical, based on the classic Bill Murray film comedy, because the forecast calls for Paramount Artistic Director Jim Corti to direct another signature blockbuster musical comedy.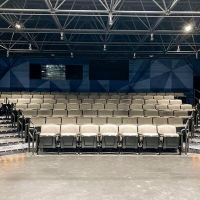 Paramount Announces 4-Show Lineup for All-New Bold Series Launching March 2022 In Newly Renovated Copley Theatre
by A.A. Cristi - Oct 19, 2021
Paramount Theatre will cut the ribbon on another live theater venue in Aurora's downtown entertainment district, the newly remodeled Copley Theatre, where it will launch its all-new Bold Series, a four-show subscription series ready to bring a new type of live entertainment to the second largest city in Illinois.  
Chicagoland Performing Arts Venues and Producers Announce Vaccination and Mask Requirements for Audiences
by Chloe Rabinowitz - Aug 17, 2021
The League of Chicago Theatres shared today that a growing coalition of more than 65 performing arts venues and producers across Chicagoland have agreed upon Covid-19 Vaccination and Mask Requirements for audiences through the end of 2021.
Paramount Theatre Announces First Local Staging Of KINKY BOOTS in August
by Chloe Rabinowitz - Jul 28, 2021
Nearly 16 months after dimming its famous marquee due to COVID-19, Aurora's Paramount Theatre has started rehearsals for its 10th Anniversary Broadway Series season opener, Kinky Boots, marking a pivotal moment for the second largest subscription house in the nation as it returns to live performances next month.
Paramount Theatre Announces Return to Live Performances With First Chicago Regional Production of KINKY BOOTS
by Chloe Rabinowitz - May 17, 2021
Nearly 14 months after dimming its lights, Aurora's Paramount Theatre announced today it plans to welcome audiences back for live performances in August with Chicago's first regional production of Kinky Boots.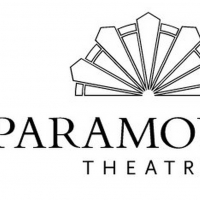 Paramount Theatre to Open Immersive Venue in 2022, The Stolp Island Theatre
by Stephi Wild - Apr 3, 2021
Aurora's Paramount Theatre plans to open a new immersive performance venue in summer 2022.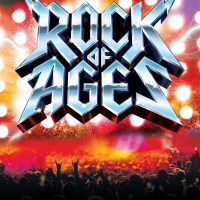 Paramount Theatre Delays Start of Broadway Series Opener ROCK OF AGES
by Stephi Wild - Jul 10, 2020
The Paramount Theatre has delayed the start of their Broadway Series due to the health crisis.
Tim Rater Videos