Latest News on Susan Bloom
Stage Credits
Productions
[Broadway, 1975]
Producer
Susan Bloom News
Kravis Center To Present Lunch & Learn With Dancer/Photographer Steven Caras, March 21
by A.A. Cristi - Feb 25, 2022
The Raymond F. Kravis Center for the Performing Arts is hosting a soul-stirring ArtSmart Lunch & Learn event next month focused on Palm Beach County's favorite dancer, dance photographer and juicy backstage raconteur., March 21 at 11:30 am.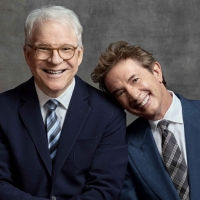 ANASTASIA, RAIN: A TRIBUTE TO THE BEATLES, and More Announced at Kravis Center in March
by A.A. Cristi - Feb 9, 2022
The Raymond F. Kravis Center for the Performing Arts is offering nearly two dozen amazing and audience-wowing shows and events during the month of March.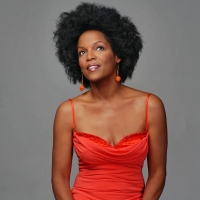 Kravis Center Announces 2020-2021 Season of Concerts, Comedy, Dance and Broadway
by Chloe Rabinowitz - Aug 31, 2020
With a line-up that features world-class artists in music, dance, comedy, top-touring Broadway hits and more, the Kravis Center for the Performing Arts continues its tradition of offering a diverse season with something for everyone.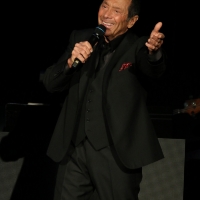 Kravis Center Offers 26 Sensational Shows, Concerts & Special Events In March
by A.A. Cristi - Feb 20, 2020
The Raymond F. Kravis Center for the Performing Arts is offering several of Broadway's biggest hits, plus amazing concerts and memorable special events for every entertainment preference, from classical music to political comedy, plus international superstars like Diana Ross to Kenny G to Chita Rivera, along with several fascinating talks and lectures throughout the month of March.

Kravis Center Offers A Nonstop Series Of Magical Concerts, Shows & Special Events This Winter
by A.A. Cristi - Dec 7, 2017
The dynamic 26th annual season continues at the Raymond F. Kravis Center for the Performing Arts with nonstop concerts, shows and holiday presentations for every audience and all entertainment preferences throughout December and January:
Palm Beach Dramaworks Celebrates 17th Anniversary Gala
by A.A. Cristi - Mar 20, 2017
'Oh, it's very pretty, isn't it! We're going to have fun,' Truman Capote said as he walked into his Black & White Ball on November 28, 1966, according to The New York Times. He might have said the same thing on March 11, had he walked into the Kravis Center's Cohen Pavilion for Palm Beach Dramaworks 
Photo Flash: Palm Beach Dramaworks Hosts 2015 Gala Cocktail Reception
by BWW News Desk - Feb 4, 2015
With Palm Beach Dramaworks' 15th Anniversary Gala fast approaching, Esther & Sid Dinerstein, the evening's chairs, hosted a cocktail reception on January 26 at The Breakers for the Gala Committee in anticipation of the main event. Preparations continue for the big night, which takes place at The Four Seasons Resort Palm Beach on March 14 at 6:30 pm. Scroll down for photos!
Claybourne Elder, Andrew Samonsky, and More Set for York Theatre Company's MUSICALS IN MUFTI
by Nicole Rosky - Feb 8, 2013
York Theatre Company (James Morgan, Producing Artistic Director; Andrew Levine, Executive Director) has announced principal casting for the remaining three musicals in its Winter 2013 Musicals in Mufti Series: Hollywood Pinafore (March 1-3, 2013), Happy Hunting (March 15-17, 2013), and Silk Stockings (March 22-24, 2013) at York Theatre Company at its home in Saint Peter's (Entrance on East 54th Street, just east of Lexington Avenue).