Latest News on Stephanie Powers
Stephanie Powers News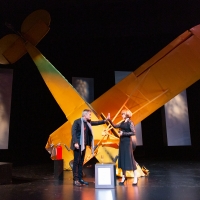 BWW Review: ONE NOVEMBER YANKEE at 59E59 Theaters-A Captivating Show that Tells of Brother/Sister Relationships
by Marina Kennedy - Dec 13, 2019
There's real star power on the stage of 59E59 Theaters. The New York premiere of 'One November Yankee' starring Harry Hamlin and Stephanie Powers is being performed now through December 29th. Written and directed by Joshua Ravetch, this two-hander is the one to see.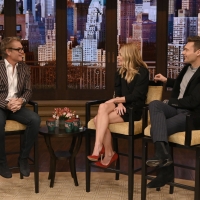 VIDEO: Harry Hamlin Talks His Off-Broadway Play ONE NOVEMBER YANKEE
by Stage Tube - Dec 4, 2019
Harry Hamlin was a guest on Wednesday's episode of Live with Kelly and Ryan to talk about his off-Broadway play 'One November Yankee.'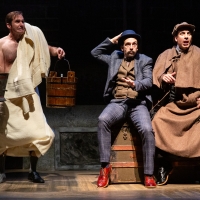 BWW Review: HOUND OF THE BASKERVILLES at Delaware Theatre Company
by Greer Firestone - Sep 18, 2019
Delaware Theatre Co opens its season with THE HOUND OF THE BASKERVILLES. For Arthur Conan Doyle adherents, this is pipedreams away from Benedict Cumberbatch OR in my case, Basil Rathbone (my favorite all time baddest of bad guys in the movies of the 50's).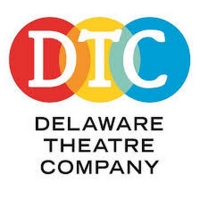 BWW Previews: DE THEATRE CO SEASON at Delaware Theatre Company
by Greer Firestone - Aug 15, 2019
Delaware Theatre Company launches its 2019-2020 season with hilarity, humanity, a Dickens classic, an Irish Romeo & Juliet and 4 Rock & Roll hip swinging icons.

BWW Review: 84 CHARING CROSS ROAD, Richmond Theatre
by Aliya Al-Hassan - Jun 12, 2018
In an age of Instant Messenger, Snapchat and Twitter, many of us may have never experienced the quiet thrill of receiving a handwritten, personal letter. 84 Charing Cross Road is James Roose-Evans' adaptation of Helene Hanff's charming and very personal book of letters. It goes back to a time when people not only hand wrote correspondence, but had to buy their books from a physical bookshop, rather than clicking to purchase them online. The story is an account of the New York playwright's own twenty-year relationship with the manager of Marks & Co. bookshop, conducted entirely through letters.

Darlington Hippodrome Launches A Sizzling Summer Season
by Stephi Wild - Apr 16, 2018
As thoughts turn to balmy summer evenings, Darlington Hippodrome announces a sizzling season of shows between May and September.

Riverside Theatre Announces LEO: A GHOST STORY
by A.A. Cristi - Sep 29, 2017
Allen D. Cornell, Producing Artistic Director/CEO of Riverside Theatre in Vero Beach, announces a new musical production by Riverside Theatricals, a division of Riverside Theatre. Focused on the creation of new musicals, Riverside Theatricals' first two productions have focused towards young audiences starring professional performers. Leo, A Ghost Story is the division's second production and plays Riverside Theatre October 20-28, 2017.
Stephanie Powers Videos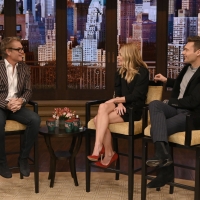 VIDEO: Harry Hamlin Talks His Off-Broadway Play ONE NOVEMBER YANKEE
by Stage Tube - Dec 4, 2019
Harry Hamlin was a guest on Wednesday's episode of Live with Kelly and Ryan to talk about his off-Broadway play 'One November Yankee.'