Latest News on Sofia Selowsky
Sofia Selowsky News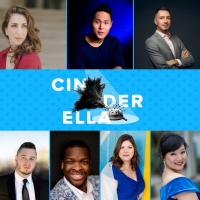 LA CENERENTOLA Announced At Opera Columbus
by A.A. Cristi - Aug 29, 2022
Gioachino¬†Rossini's delightful 'ÄúLa Cenerentola'ÄĚ plays out in modern-day Newport, RI in an updated take on the classic tale in a new production by Opera Columbus, Tri-Cities Opera, and Annapolis Opera.¬†¬†

BWW Review: MOZART REQUIEM Clashes With Sunny Salieri Symphony
by Perry Tannenbaum - Apr 16, 2019
Well-aware of the Peter Shaffer implications of programming MOZART'S REQUIEM with a Salieri symphony, Charlotte Symphony flipped the script, revealing a happy-go-lucky Salieri and a fearsome Mozart.
Ars Lyrica Houston Produces its First Full-Length Baroque Opera AGRIPPINA
by Julie Musbach - Oct 9, 2018
Ars Lyrica Houston presents its first full-length Baroque opera production on Friday, November 16 at 7:30 pm & Sunday, November 18 at 2:30 pm in Zilkha Hall at the Hobby Center for the Performing Arts. The cast for Ars Lyrica's production of this early Handel masterpiece includes: Sofia Selowsky as Agrippina, John Holiday as Nero, Aryeh Nussbaum Cohen as Ottone, Camille Ortiz as Poppea, and Timothy Jones as Claudio. Conductor and artistic director Matthew Dirst describes the opera as "Handel's first operatic masterpiece, the work that forged his reputation as a theatrical genius." 

Ars Lyrica Houston Announces 2018/19 Season: OUT OF THE BOX
by Stephi Wild - Apr 9, 2018
Ars Lyrica Houston, the Grammy-nominated early music ensemble, announces its 2018/19 season: Out of the Box: Celebrating Ambition & Innovation. Ars Lyrica Houston takes on its first full-length Baroque opera with Handel's Agrippina plus the complete "Brandenburg" Concertos by J. S. Bach. Artistic Director Matthew Dirst has created a program "that highlights composers and works that are exceptional, definitive, unusual, even infamous." With Bach's six concertos appearing in pairs throughout the season, individual programs explore distinct ways of thinking about the general theme, from unexpected musical gifts to singular collections and composers.
DMMO Announces Casting For 46th Festival Season
by Julie Musbach - Mar 21, 2018
Des Moines Metro Opera's (DMMO) General and Artistic Director, Michael Egel, is pleased to announce the full casting for the Company's 46th Festival Season, which runs from June 22 through July 15, 2018, and offers 17 performances of four different operas.
LA Chamber Orchestra to Premiere Newly-Discovered Setting of Pergolesi's SALVE REGINA
by Julie Musbach - Feb 23, 2018
Los Angeles Chamber Orchestra's Baroque Conversations series features the highly anticipated US premiere of a newly-discovered setting of Pergolesi's¬†Salve Regina,¬†led by guest conductor Riccardo Minasi, hailed as 'Äúan outstanding musician'ÄĚ (Guardian), on¬†Thursday, March 1, 2018, at Zipper Hall in downtown Los Angeles.¬† The program also includes Pergolesi's¬†Stabat Mater, a setting of a 13th-century meditation considered among the composer's most notable sacred works, with rising artists soprano Elizabeth Sutphen and mezzo-soprano Sofia Selowsky.¬† The all-string program includes 16 members of LACO's critically acclaimed string section headed by Tereza Stanislav as acting concertmaster.¬† A complimentary wine reception for all ticket holders begins at 6 pm.¬†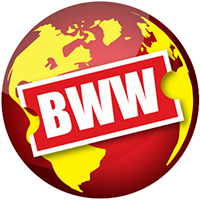 Houston Grand Opera Presents First ELEKTRA In 25 Years
by A.A. Cristi - Jan 5, 2018
Houston Grand Opera ( HGO ) presents Richard Strauss's chilling one - act drama, Elektra, January 19 February 2, the first HGO performances in 25 years. The Sir David McVicar production stars internationally acclaimed soprano Christine Goerke, who owns the title role as one of the most fearless and formidable dramatic sopranos of the day ( New York Times ).

Houston Grand Opera Opens 2017/18 Season with LA TRAVIATA and JULIUS CAESAR
by BWW News Desk - Oct 11, 2017
Houston Grand Opera will open its 63rd season with a new production of Verdi's most romantic opera, La traviata, October 20 November 11 in the new HGO Resilience Theater at the George R. Brown Convention Center in downtown Houston.
BWW Review: Two Icons Meet in OTSL's THE TRIAL
by Steve Callahan - Jun 15, 2017
The American premiere of The Trial has opened at the Opera Theatre of St. Louis. This is a very major event in opera. Franz Kafka's nightmare tale of Joseph K, trapped in an enigmatic trial for his life, has fascinated readers since it appeared in 1925. Composer Philip Glass read the novel as a youth and even then he yearned to write an opera based on it. But Glass kept that idea 'in his pocket' for sixty years. It was not until he received a commission from the Music Theatre Wales, the Royal Opera, Theatre Magdeburg and the Scottish Opera that Glass was able to fulfill that dream. The London premiere of The Trial opened in 2014.
Houston Grand Opera's 2017'Ä"18 Season Features Long-Awaited Return of Strauss's Elektra and Bellini's Norma
by A.A. Cristi - Jan 12, 2017
Houston Grand Opera expands its commitment to broadening the audience for opera with a 2017-18 season that includes the first presentations of Leonard Bernstein's classic musical West Side Story by a major American opera house and the world premiere of composer Ricky Ian Gordon and librettist Royce Vavrek's holiday opera The House without a Christmas Tree. HGO will present its first performances in a quarter century of two iconic works: Richard Strauss's revenge-filled Elektra with virtuoso sopranoChristine Goerke in the tempestuous title role and 2016 Richard Tucker Award-winner and HGO Studio alumna Tamara Wilson in her role debut as Chrysothemis, under the baton of HGO Artistic and Music Director Patrick Summers; and Bellini's grand-scale tragedy Norma showcasing the debut of stellar dramatic soprano Liudmyla Monastyrska in the notoriously difficult title role, with 2015 Tucker winner and HGO Studio alumna Jamie Barton as Adalgisa.