Latest News on Shannon Embry:
Latest News on Shannon Embry
Shannon Embry News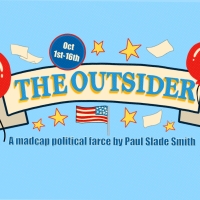 Review: THE OUTSIDER at The Rosette At The Baker Center
by Mackenzie Vance - Oct 3, 2022
The seven-member cast of The Outsider shines in this hilarious political comedy.
Special Offer: THE OUTSIDER at The Rosette Theater
by BWW Special Offer - Oct 3, 2022
Special Offer: Beyond August presents Paul Slade Smith's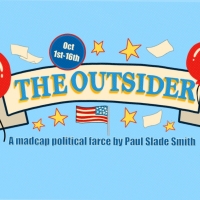 Cast Announced For Beyond August Productions' THE OUTSIDER
by A.A. Cristi - Sep 12, 2022
Beyond August Productions announces the full cast for upcoming madcap political farce, THE OUTSIDER, by Paul Slade Smith.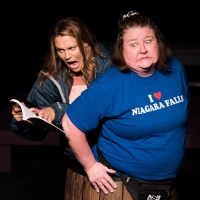 BWW REVIEW: WONDER OF THE WORLD - Hilarious Dark Comedy
by Lynn Beaver - Oct 19, 2021
Austin's City Theatre and newcomer Beyond August Productions have joined forces to produce this darker than black comedy at the Trinity Street Theatre this fall.
City Theatre brings premiere play ANNA CATHERINE IFF to Austin.
by Stephi Wild - Jan 25, 2020
When Henry begins restoring an old abandoned house, his worldview is shaken by the arrival of the ghost of Anna Catherine. Questioning her presence - and his own sanity a?" Henry's search for answers leads him straight into the world of her living descendants and a romance that will touch his life forever. As the story weaves through time and generations, Henry becomes the unwitting catalyst for healing, change, loss, and love, mending broken ties between the present and the past. This premiere production of Rod Mechem's new play, transport a magical story through time and space, creating an imaginative, engaging evening of theatrical storytelling.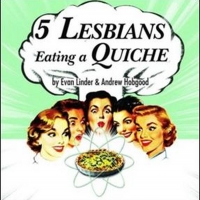 5 LESBIANS EATING A QUICHE Will Premiere at The City Theatre
by Stephi Wild - Nov 8, 2019
This holiday season, The City Theatre serves up hilarity with the Austin premiere comedy 5 Lesbians Eating a Quiche. Lot of laughs are the order of the day as this cult favorite of theatre companies nationwide dishes up a fun and farcical celebration of sisterhood and survival.

LYSISTRATA, Aristophanes' Comedy on the Eternal Battle of the Sexes
by Rebecca Russo - Feb 18, 2019
For a two-week special event, The City Theatre Company presents the comedic satire Lysistrata. With wars raging, the distressed women of Athens take matters into their own hands, refusing to make love until there is peace. This social spoof, written in 411 BCE., is as relevant to modern concerns - and humor - of today as it was in ancient Greece.
BWW Review: CRIMES OF THE HEART Enjoyably Revisits Beth Henley's 1981 Classic
by Lacey Cannon Gonzales - Jan 25, 2017
CRIMES OF THE HEART, produced by City Theatre, is the Pulitzer prize-winning comedy by Beth Henley. Originally premiering in 1979, the show ran on Broadway in 1981 and garnered a New York Drama Critics' Circle Award for Best American Play. In 1986, a film adaptation starring Jessica Lange, Diane Keaton, and Sissy Spacek was released. The film received three Academy Award nominations, including Best Adapted Screenplay. In recent history, the play was revived and presented at the Williamstown Theatre Festival in 2007, directed by Kathleen Turner. The revival also enjoyed a brief off-Broadway run in 2008 with Sarah Paulson, Lily Rabe, and Jennifer Dundas in the starring roles.