Latest News on Sean Panikkar
Sean Panikkar News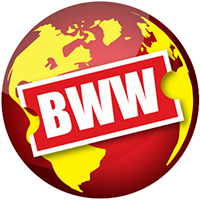 The English National Opera Announces 2022/23 Plans
by Stephi Wild - Apr 14, 2022
The English National Opera (ENO) announces its 2022/23 Main Stage Season. The ENO's 2022/23 Season features nine main stage productions at the London Coliseum: seven new productions and two revivals.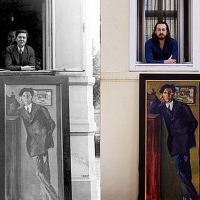 Wiener Staatsoper Premieres WOZZECK
by Stephi Wild - Mar 28, 2022
On 21 March, the Vienna State Opera premiered its fifth new production of Wozzeck to date: music director Philippe Jordan conducts, Simon Stone directs, and the cast includes Christian Gerhaher (Wozzeck), Anja Kampe (Marie), Jörg Schneider (Hauptmann), Dmitry Belosselskiy (Doktor) and house debutant Sean Panikkar (Tambourmajor).
Lyric Opera Of Chicago Presents TWILIGHT: GODS ON FILM
by Chloe Rabinowitz - Jul 27, 2021
Lyric Opera of Chicago announced today that registration is now open to secure a free link to screen the film of the critically acclaimed and sold-out presentation of Twilight: Gods 'ÄĒ a radical reimagining of Wagner's G√∂tterd√§mmerung, directed by Yuval Sharon, that took place at Millennium Lakeside Parking Garage in late April 2021.
Minnesota Orchestra Announces 2021-22 Season
by Chloe Rabinowitz - Jul 16, 2021
Music Director Osmo Vänskä and the Grammy Award-winning Minnesota Orchestra today announced plans for the ensemble's 2021-22 season that runs from September 2021 to June 2022 and includes Classical, Live at Orchestra Hall, Movies & Music, Holiday and Relaxed Family concerts.
New Programming Added to Lyric Opera of Chicago's 2020/21 Season
by Chloe Rabinowitz - Mar 9, 2021
Lyric Opera of Chicago has announced additional programs to add to the variety of offerings in its reimagined 2020/21 Season. These include a concert honoring Sir Andrew Davis; a new approach to the annual Rising Stars in Concert by The Patrick G. and Shirley W. Ryan Opera Center Ensemble and more.
New West Symphony's 'Global Sounds, Local Cultures' Season Continues with A TOUR OF INDIA
by Chloe Rabinowitz - Nov 9, 2020
New West Symphony, with Grammy-winning conductor Michael Christie as Artistic and Music Director, continues its 2020-21 groundbreaking and reimagined season of 'Global Sounds, Local Cultures' on Sunday, November 15 at 3pm PT / 6pm ET with A Tour of India.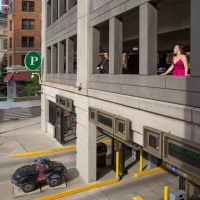 Michigan Opera Theatre Adds Additional Performance of TWILIGHT: GODS
by Stephi Wild - Oct 12, 2020
Following three sell-out performances, Michigan Opera Theatre has added an Oct. 21 production of its novel Twilight: Gods opera at the Detroit Opera House Parking Center. Tickets are $79 per car and go on sale at noon, Monday, Oct. 12th!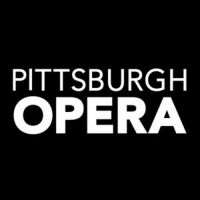 Pittsburgh Opera Announces 2020-21 Resident Artists
by Stephi Wild - Aug 9, 2020
Pittsburgh Opera has announced its 2020-21 Resident Artists. This season, given the companya??s COVID-related programming changes, the Resident Artist singers will be the primary cast for all four of Pittsburgh Operaa??s productions.
Las Vegas Philharmonic Encore Performances to Air on Nevada Public Radio
by Chloe Rabinowitz - May 12, 2020
The Las Vegas Philharmonic has partnered with Nevada Public Radio for the fifth consecutive year to broadcast a collection of memorable performances from the past five seasons plus two special broadcasts of music from the current 2019-20 season on Classical 89.7 FM Saturdays at 2pm, starting May 16.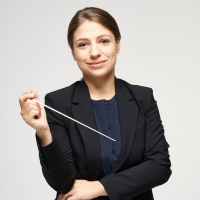 Washington National Opera Has Announced its 2020'Ä"2021 Season
by Chloe Rabinowitz - Feb 10, 2020
Washington National Opera's (WNO) 2020-2021 season offers an ambitious mix of sweeping political epics and intimate stories of interpersonal relationships, centered on human pursuits of justice, power, and love. Led by General Director Timothy O'Leary and Artistic Director Francesca Zambello, WNO announces the six mainstage titles in the 2020-2021 season: Fidelio, Nixon in China, Boris Godunov, Rigoletto, Così fan tutte, and La bohème.