Latest News on Sarah Larson
Sarah Larson News
Duluth Playhouse to Stage MAKE BELIEVE
by Marissa Tomeo - Apr 30, 2022
Duluth Playhouse produces the Minnesota premiere of the psychological drama Make Believe at the Underground Theatre May 19-28th. For the Conlee kids, playing house is no longer a game when their parents inexplicably disappear. Thirty-two years later and now adults returning to their childhood attic, the search for answers continues. Make Believe opened to rave reviews during its Off-Broadway run in 2019, with the New York Times naming it a Critic's Pick. Tony-nominated playwright Bess Wohl's rich and moving drama invites the audience to rethink their own childhood experiences and explore the questions we carry with us.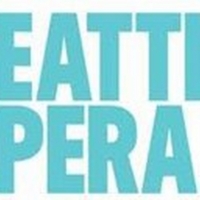 Seattle Opera Receives $2.3 Million Federal Loan
by A.A. Cristi - Apr 24, 2020
Yesterday, Seattle Opera received a $2.3 million loan under the federal Payroll Protection Program (PPP), a federal government stimulus program. Seattle Opera had previously announced the cancellation of its May La bohème performances, along with the loss of employment for everyone involved with the production. On March 25, the company also announced furloughs for 12 administrative staff and pay reductions for the remaining staff who earn more than $50,000 annually.
Kerstin Anderson, Estelle Parsons, Margo Seibert and More to Star in Michael Friedman's UNKNOWN SOLDIER
by Chloe Rabinowitz - Dec 30, 2019
Playwrights Horizons (Artistic Director Tim Sanford, Managing Director Leslie Marcus) today announced the cast and creative team of Unknown Soldier, a sweeping, elegiac chamber musical that melts time, spanning three generations as it follows a woman's journey to unearth the secrets buried in her family's past. With a book and lyrics by Daniel Goldstein, making his New York writing debut, Unknown Soldier is also the last work from the late, beloved Michael Friedman (music and lyrics) to be premiered in the city. Together, they created a work that profoundly illustrates the search into the existences of those who've passed, connecting the love and loss, hope and regret of two womena?'and a country forever scarred by wara?'across a century. Unknown Soldier follows Ellen Rabinowitz, a woman who's inherited her grandmother's homea?'and with it, a clue that her understanding of her family and of herself are incomplete. Directed by Trip Cullman and choreographed by Patrick McCollum, this New York premiere production will take place in the Mainstage Theater at Playwrights Horizons (416 West 42nd Street), February 14-March 29, 2020.
THE MICHAEL FRIEDMAN COLLECTION is Now Available Digitally
by Julie Musbach - Oct 18, 2019
GHOSTLIGHT RECORDS and THE CIVILIANS have announced that the first three premiere albums of The Michael Friedman Collection, will be available for streaming and download today, Friday, October 18. The Great Immensity, The Abominables, and This Beautiful City are all written (or co-written) and directed by Steve Cosson and feature music and lyrics by Michael Friedman.
BWW Exclusive: Listen to Track from Michael Friedman's THIS BEAUTIFUL CITY Album
by Nicole Rosky - Oct 17, 2019
GHOSTLIGHT RECORDS and THE CIVILIANS will release the first three premiere albums of The Michael Friedman Collection- available for streaming and download on Friday, October 18. The Great Immensity, The Abominables, and This Beautiful City are all written (or co-written) and directed by Steve Cosson and feature music and lyrics by Michael Friedman. This extraordinary long-term project will eventually comprise the premiere recordings of nine musicals from the beloved late Obie Award-winning songwriter Michael Friedman. The albums will be available at www.ghostlightrecords.com/michaelfriedman.html.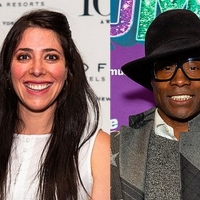 Rachel Chavkin, Billy Porter, John Cameron Mitchell, and More Will Take Part in the New Yorker Festival
by Stephi Wild - Sep 11, 2019
The complete lineup has been announced for this year's New Yorker Festival, which will take place October 11-13. Some familiar faces in the Broadway world will be in attendance, including Rachel Chavkin, Billy Porter, John Cameron Mitchell, and Jackie Sibblies Drury.
The Civilians' Launch The Michael Friedman Legacy Fund With Benefit Concert Featuring Greg Hildreth, Celia Keenan-Bolger, and More
by Julie Musbach - May 18, 2018
The Civilians, the celebrated Off-Broadway theatre company, will host a benefit concert at Joe's Pub (425 Lafayette St.) on Monday, June 4th, 2018 at 7pm. This one-night-only event will celebrate the life and legacy of founding Associate Artist, the late composer and lyricist Michael Friedman, and will raise funds for the newly created Michael Friedman Legacy Fund.
First Season of SOULBLAZING WITH LISA HAISHA Starring Self -Help Guru Lisa Haisha Debuts on Amazon Prime Video
by Macon Prickett - Feb 12, 2018
If you're tired of self-help books giving you step-by-step instructions on how to be happy and achieve success, the new series 'SoulBlazing with Lisa Haisha' promises to provide a better approach to accomplishing your goals and living a fulfilling life.
United Solo to Offer Master Classes With James Lecesne, Adam Wade, And Austin Pendleton
by BWW News Desk - Nov 8, 2017
In addition to presenting 120 productions, the world's largest solo theatre festival has launched a series of Master Classes, for theater artists, students, and enthusiasts with all levels of experience.
BWW Review: STAGES St. Louis's Incredibly Fun SEUSSICAL
by Chris Gibson - Jun 26, 2017
There's just something magical about the world of Dr. Seuss and its hold on children. It's the language he uses to tell his fanciful tales. It's re-invented and rhymed in a manner that clearly appeals to children and adults. SEUSSICAL is a catchy and clever musical that adapts various elements from some of his most famous works, and it comes in many shapes and sizes. STAGES St. Louis is presenting a wonderful production of one of the shorter versions in their Theatre for Young Audiences series this season, and I cannot recommend it highly enough! It seems like I'm always saying that at this time of the year, but the professionalism you see each season is amazing, and it continues to develop, especially at the Westport Playhouse, where the intimate confines allow close and plentiful contact with audience members. This particular aspect really makes a difference when you're taking your child to the theatre for the first time. They actually become completely immersed in the experience, and adults will as well.