Latest News on Sandy Denny
Sandy Denny News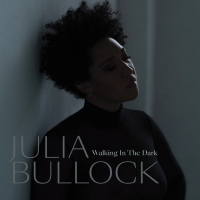 Julia Bullock to Release First Solo Recording in December
by Michael Major - Sep 27, 2022
The album features Samuel Barber's Knoxville: Summer of 1915 and the aria "Memorial de Tlatelolco" from John Adams's El Niño – featuring London's Philharmonia Orchestra and conductor Christian Reif. With Reif as pianist, Bullock performs "City Called Heaven" and songs by Oscar Brown, Jr., Billy Taylor, Sandy Denny, and Connie Converse.
BWW Review: Joanna Gleason Makes and Preserves History By Sharing Family History In OUT OF THE ECLIPSE at 54 Below
by Stephen Mosher - May 31, 2022
Joanna Gleason returns to 54 Below with her musical memoir OUT OF THE ECLIPSE, one of the best shows one could hope to see on any stage, nightclub or otherwise.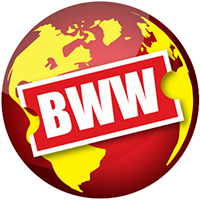 Mary Fahl, Formerly Of October Project, Will Perform at THE LOFT@CityWinery in July
by Stephi Wild - Jun 16, 2021
Mary Fahl is an expressive, emotional singer/songwriter who first achieved fame as lead singer and co-founder of the mid-1990s NYC- based Folk-Chamber Pop group October Project.  The hallmark of their sound was Mary Fahl's awe-inspiring power vocals over gorgeous melodies played with passion and sophistication.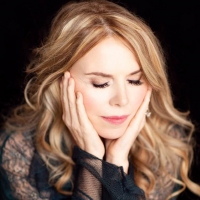 Mary Fahl Will Perform Live at Sellersville Theater in June
by Stephi Wild - May 11, 2021
Mary Fahl (formerly of October Project) will perform at the Sellersville Theater on June 8.
Will Stratton Shares New Track 'When I've Been Born (I'll Love You)'
by A.A. Cristi - Mar 30, 2021
With his new album The Changing Wilderness due for release on May 7th via Bella Union, and having previously shared lead track 'Tokens', today Will Stratton has shared new single 'When I've Been Born (I'll Love You)' and its accompanying visualizer. Watch and listen HERE.
Will Stratton Announces New Album THE CHANGING WILDERNESS, and Shares Track 'Tokens'
by Chloe Rabinowitz - Feb 23, 2021
Today, Bella Union has announced the return of Will Stratton, whose new album The Changing Wilderness will be released on May 7th, 2021. Today Stratton has also shared first track titled 'Tokens' and its accompanying lyric video.
Louise Quinn & GATES OF LIGHT Announce New LP
by Sarah Jae Leiber - Feb 9, 2021
Today, Louise Quinn and GATES OF LIGHT share 'Walk On,' the lead single off their upcoming LP. Gates Of Light is out March 26th on Shimmy-Disc. Brooklyn Vegan premiered the track, praising it as a '60sish pop number that sounds a little like a more folky Lulu.'
Jeannette Byrne Releases New Album WOMEN OF THE ONE WORLD
by Kaitlin Milligan - Mar 31, 2020
Irish music artist Jeannette Byrne has released her fourth album 'Women Of The One World'. Women Of The One World is a concept album that hosts a collection of covers from influential female artists of the 1960s and 1970s, many of whom continue their great work today. With songs from Buffy Sainte Marie, Joan Baez, Sandy Denny, Judy Collins and Laura Nyro, Jeannette Byrne draws inspiration from women who put themselves at the forefront of progressive movements. An established performer of the French chanson on sold-out stages across Europe, Jeannette has also performed widely across Irish national television and radio. In 1998, Jeannette Byrne's first EP 'Une Femme' was voted one of the top 5 records of the year by The Irish Times. 1999 saw the release of Jeannette's critically acclaimed first studio album 'Elegy' followed by her 2005 album 'Cafe Diva'.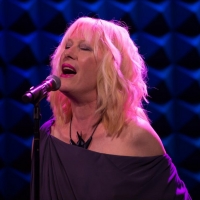 BWW Review: JUSTIN VIVIAN BOND: UNDER THE INFLUENCE at Joe's Pub
by Brady Schwind - Sep 29, 2019
Justin Vivian Bond pays tribute at Joe's Pub
Tickets To 2019/20 Afterglow @ OBERON Series Now On Sale
by A.A. Cristi - Sep 9, 2019
American Repertory Theater (A.R.T.) at Harvard University, under the leadership of Terrie and Bradley Bloom Artistic Director Diane Paulus and Executive Producer Diane Borger, and the Afterglow Festival, under the artistic direction of Quinn Cox, are pleased to announce that tickets are now available for all events in the 2019/20 Afterglow @ OBERON series, which begins October 3 and 4 with The Martha Graham Cracker Cabaret.