Latest News on Sandra Piques Eddy
Sandra Piques Eddy News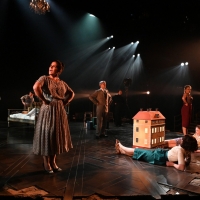 A LITTLE NIGHT MUSIC Returns To Leeds Playhouse This Summer
by Stephi Wild - May 3, 2022
A Little Night Music, Sondheim's acerbic musical romance, is set to beguile audiences once more this summer as it makes a welcome return to the Leeds Playhouse stage.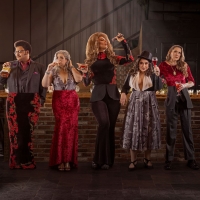 East Passyunk Opera Project, Society Hill Dance and Manatawny Still Works Present LOVE NOTES 2.0 This February
by Stephi Wild - Jan 28, 2022
Love Notes is back! East Passyunk Opera Project teams with fellow East Passyunk businesses Society Hill Dance Academy and Manatawny Still Works to present Love Notes 2.0 Sour Notes because ePOP knows that love can get messy.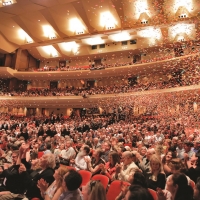 Portland Opera Presents The U.S. Premiere Of WHEN THE SUN COMES OUT
by Stephi Wild - Dec 17, 2021
Portland Opera will begin 2022 with performances of the 2013 opera When the Sun Comes Out, composed by Leslie Uyeda with a libretto by the poet Rachel Rose. This piece, originally commissioned by the Vancouver Queer Arts Festival, is set in a place and time where gender expression is oppressed by the state and being gay is a death sentence. It is here that Solana finds her lost love Lilah, who is now a wife and mother.
Portland Opera Announces TOSCA, WHEN THE SUN COMES OUT & More As Part of 2021-2022 Season
by Chloe Rabinowitz - Mar 30, 2021
 It is a new chapter at Portland Opera, as the company shares a rearticulated vision for the future, built on foundational progress accomplished during COVID-19 closures, and upcoming programming shaped by a new mission and values for the organization.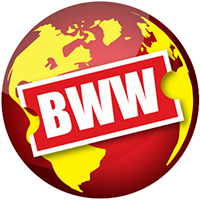 East Passyunk Opera Company Teams Up With Pistola's Restaurants For Valentine's Weekend Dinner And Show
by A.A. Cristi - Jan 19, 2021
East Passyunk Opera Project (ePOP) teams up with Pistola's del Sur, Sancho Pistola's and Jose Pistola's for Love Notes, a special three course dinner and virtual concert taking place over Valentine's Day Weekend.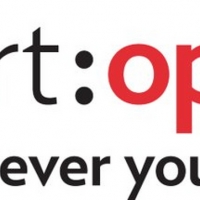 Talk, Lullaby And Music Content Debuts On [insert:opera] Digital Platform; NORMA Airs Sunday
by A.A. Cristi - Jun 23, 2020
Boston Lyric Opera's nascent digital platform, called [insert:opera], picks up steam this month with online-only selections of fresh content, including new entries in its podcast series AT IT'S (s)CORE, new relaxing performances in its video music series a?oeBedtime Lullabies Online,a?? and the final entry in its a?oeDirectors' Cuta?? video series on Bellini's opera NORMA. Also, BLO's widely acclaimed and globally streamed recording of its shuttered March 2020 production of NORMA makes its broadcast debut this week. 
Boston Lyric Opera's Shuttered NORMA to Stream For Free Starting Sunday
by Chloe Rabinowitz - Mar 23, 2020
Boston Lyric Opera's (BLO) General and Artistic Director Esther Nelson and 99.5 WCRB Classical Radio Boston Manager Anthony Rudel announced today that a special audio recording of BLO's final dress rehearsal of Vincenzo Bellini's NORMA will be streamed on www.classicalwcrb.org and www.blo.org starting Sunday, March 29 at 3 PM.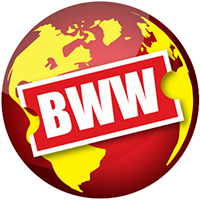 Boston Lyric Opera Presents NORMA
by Stephi Wild - Jan 15, 2020
For its first production of Vincenzo Bellini's 1831 masterwork, NORMA, in nearly 40 years, Boston Lyric Opera (BLO) brings back the international star it introduced to the U.S. just over two years ago. Elena Stikhina makes her debut in one of opera's most technically demanding roles a?' a powerful Druid priestess whose affair with the general of a warring Roman faction brings personal grief and despair. The Russian-born soprano made her American debut in BLO's 2017 production of Tosca. Her subsequent national and international acclaim includes a lauded 2018 Metropolitan Opera debut in Puccini's Il Trittico. Best known for its star-making aria a?oeCasta Diva,a?? BLO presents Bellini's dramatic bel canto opera for five performances from March 13-22 at the Emerson Cutler Majestic Theatre. Tickets are on sale now at BLO.org.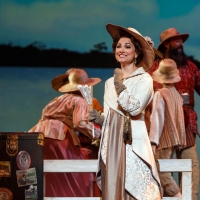 Photo Flash: First Look At Pittsburgh Opera's FLORENCIA EN EL AMAZONAS
by A.A. Cristi - Nov 8, 2019
BroadwayWorld has a first look at Pittsburgh Opera's FLORENCIA EN EL AMAZONAS! Check out the photos below!

Handel And Haydn Society To Close 2018-19 Season With Performance Of Mozart's Requiem
by Julie Musbach - Mar 21, 2019
The Handel and Haydn Society will close the 2018-19 season with a performance of Wolfgang Amadeus Mozart's Requiem. Widely acknowledged as one of the most powerful and moving masterpieces ever composed, the performance will take place on Friday, May 3, 2019 at 7:30 p.m. and Sunday, May 5, 2019 at 3 p.m. at Symphony Hall in Boston.
Sandra Piques Eddy Videos
STAGE TUBE: Sneak Peek at Nico Muhly's TWO BOYS at the Met
by Stage Tube - Oct 21, 2013
Nico Muhly's opera Two Boys will have its North American premiere at the Met October 21, in a production conducted by David Robertson and directed by Bartlett Sher. The two-act opera, which features a libretto by award-winning playwright Craig Lucas, is loosely based on true events and follows a lonely detective whose investigation of a seemingly simple crime draws her into a complex web of online intrigue. Alice Coote sings the role of Detective Inspector Anne Strawson and Paul Appleby sings Brian, the 16-year-old boy at the center of her investigations. Sher's staging, a co-production with English National Opera, premiered in London in 2011. Check out a sneak peek below!