Latest News on Samantha Hernandez
Samantha Hernandez News
The American Theatre of Actors Presents RESURRECTION: Shedding Light On Forgotten Black History
by Stephi Wild - Jan 26, 2023
A century ago, a prosperous Black neighborhood in Tulsa, Oklahoma, perished at the hands of a violent white mob. Written and directed by Anne L. Thompson-Scretching, RESURRECTION pulls no punches in sharing a moment in African American history that will not be ignored any longer.
American Theatre Of Actors Announces Season 47 & 'Raise the Curtain To 50' Campaign
by Chloe Rabinowitz - Jan 20, 2023
The American Theatre of Actors has announced SEASON 47 and the RAISE THE CURTAIN TO 50 CAMPAIGN.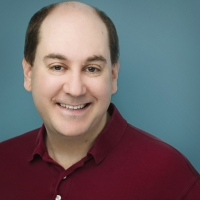 Seth Bisen-Hersh Presents 700th Showcase Celebration at Don't Tell Mama
by Stephi Wild - Oct 5, 2022
After 15 years, Seth Bisen-Hersh will produce, emcee and accompany his 700th weekly showcase at renowned midtown cabaret venue Don't Tell Mama on Tuesday, October 25th, 2022 at 7PM.
BALLOTS OVER BROADWAY to Bring Laughter Before Election Day at Broadway Comedy Club
by Chloe Rabinowitz - Sep 29, 2022
Joseph Bartosch, Owen Hahner, Samantha Hernandez, Annie Raczko, Ella Phillips and Olivia Whicheloe star in Ballots Over Broadway directed by Raczko and written by Claude Solnik. Shows are Thursday October 27 at 6 p.m., Saturday October 29 at 3 p.m., Sunday October 30 6 p.m. and Sunday October 6 at 5 p.m., all leading up to election day.