Latest News on Robbie Tann
Robbie Tann News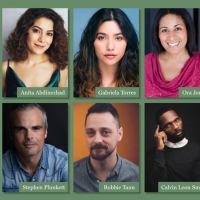 BARD AT THE GATE Season 3 Launches Tomorrow With SHAPESHIFTER by Laura Schellhardt
by Chloe Rabinowitz - Oct 18, 2022
BARD AT THE GATE will launch its 3rd season on October 19 with the premiere of Laura Schellhardt's play SHAPESHIFTER, with an opening night pre-show Zoom party hosted by the digital theater series' creator, Paula Vogel at 7 pm, followed by a performance of the play online starting at 7:30 pm.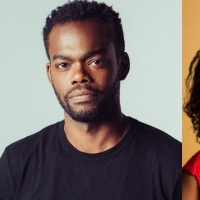 William Jackson Harper & April Matthis to Star in PRIMARY TRUST World Premiere at Roundabout Theatre Company
by Chloe Rabinowitz - Sep 29, 2022
Roundabout Theatre Company's world premiere of Primary Trust by playwright Eboni Booth, directed by Knud Adams, will star Emmy Award nominee William Jackson Harper ("The Underground Railroad") and Obie and Outer Critics Circle Award winner April Matthis (The Piano Lesson).
BARD AT THE GATE Season 3 Announced Featuring 4 Plays by Women, Including US Poet Laureate Joy Harjo
by Chloe Rabinowitz - Sep 26, 2022
Four plays by women – including a solo work written and performed by U.S. Poet Laureate Joy Harjo – will be featured in the third season of BARD AT THE GATE, the digital theater streaming series created by Paula Vogel in 2020.
Rattlestick Announces March Events Including New Episodes of MTA RADIO PLAYS
by Chloe Rabinowitz - Feb 26, 2021
Rattlestick Playwrights Theater has announced details for its March programming including new episodes of MTA Radio Plays. The activities highlight new and necessary theatrical voices while also deepening connections between audiences and artists in new and meaningful ways.
ALBEMARLE Will Have a Reading at New Dramatists
by Stephi Wild - Mar 8, 2020
New Dramatists hosts an alumni reading of OBIE-winner Caridad Svich's new play ALBEMARLE starring Jess Barbagallo (Harry Potter and the Cursed Child, Lyric Theatre; Orange Julius, Rattlestick Theatre), Vivia Font (Recent Alien Abductions, Soho Rep), and Stephanie Weeks (Armistead Maupin's Tales of the City, Netflix/NBC Universal) on March 26, 2020 at 3 PM at New Dramatists in New York City under the direction of Jessi D. Hill (Open, All for One/The Tank; Surely Goodness & Mercy, Keen Company)
BWW Review: SUMMER SHORTS at 59E59 Theaters is an Engaging Seasonal Theatrical Event
by Marina Kennedy - Jul 31, 2019
Gather your group and enjoy a seasonal entertainment treat. 'Summer Shorts,' the festival of new American plays, is now onstage at 59E59 Theaters. It's an event that theatergoers look forward to every year with original plays by noted artists presented in short form.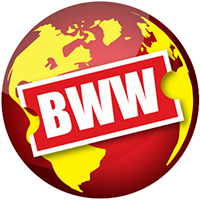 Cast Announced For SUMMER SHORTS 2019 At 59E59 Theaters
by Stephi Wild - Jul 15, 2019
Casting is complete for this year's SUMMER SHORTS 2019, produced by Throughline Artists (J.J. Kandel, Producing Artistic Director) at 59E59 Theaters (Val Day, Artistic Director; Brian Beirne, Managing Director). SUMMER SHORTS 2019 begins on Friday, July 19 and runs through Saturday, August 31. Two series featuring three one-act plays in each will play in rotating repertory Tuesday - Friday at 7:15 PM; Saturday & Sunday at 2:15 PM and 7:15 PM. Please note, there is no matinee performance on Saturday, July 20. Individual calendar schedule of performance dates for Series A and Series B is available for viewing/download. Press Opening for Series A is Sunday, July 28 at 7:15 PM. Press Opening for Series B is Sunday, August 4 at 2:15 PM. Performances are at 59E59 Theaters (59 East 59th Street, between Park and Madison Avenues). Single tickets are $25 - $35 ($26 for 59E59 Members). A Pair of Shorts (one ticket to Series A & B, available through July 21) is $60. To purchase tickets, call the 59E59 Theater's Box Office at (646) 892-7999 or visit www.59e59.org.

Daphne Rubin Vega, Grace McLean, and More Will Lead Reading of STAND
by Stephi Wild - Mar 7, 2019
New Dramatists presents alumna reading of OBIE-winner Caridad Svich's new play STAND starring Daphne Rubin Vega (Rent and Miss You Like Hell), Grace McLean (Alice by Heart and Natasha, Pierre & the Great Comet of 1812), Vanessa Aspillaga (Daphne's Dive, and Amy and the Orphans) and Cindy De La Cruz (Stupid F-ing Bird, Arden Theatre) on March 28, 2019 at 3 PM at New Dramatists in New York City under the direction of Adrian Alexander Alea (Dreaming in Cuban, The Drama League).
Clubbed Thumb Announces Winners of the 2017 Biennial Commission
by Julie Musbach - Jan 9, 2018
Five time Obie Award-winning theater company Clubbed Thumb (Maria Striar, Producing Artistic Director; Sarah McLellan, Managing Director; Michael Bulger, Associate Artistic Director) has announced the winners of the seventh Clubbed Thumb Biennial Commission. Playwrights Angela Hanks and Gabrielle Reisman will split the $15,000 award, each also receiving two years of development support. Three finalists were also named: Gracie Gardner, Daniel Glenn and Paul Cameron Hardy, each of whom will receive a $1,000 award and an opportunity to workshop their plays.
Robbie Tann Videos
STAGE TUBE: Sneak Peak - Hangar Theatre's 4000 MILES
by Stage Tube - Jul 31, 2013
Hangar Theatre continues its 39th Mainstage season with the regional premiere of 4000 Miles, a critically acclaimed comic drama by celebrated new playwright Amy Herzog. The winner of the 2012 Obie Award for Best New American Play, the 2012 Lucile Lortel Award, and the 2012 Off Broadway Alliance Award, 4000 Miles was also named TIME magazine's #1 Play of 2012 and was a finalist for the 2013 Pulitzer Prize for Drama. Starring Susan Blommaert (Broadway's Grease, Showtime's The Big C) as Vera and Robbie Tann(Troublemaker at Berkely Rep, The Adventures of Tom Sawyer at Actors Theatre of Louisville and The New Victory Theatre in New York) as Leo with emerging artists Paton Ashbrook and Jeena Yi to round out the cast. The Hangar production runs now through August 3. Click below for a sneak peek at the production!