Latest News on Red Concepcion
Stage Credits
  [US Tour]
US Tour, 2018
The Engineer
Red Concepcion News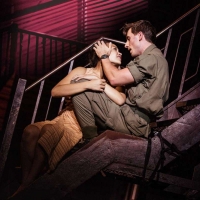 BWW Review: The Heat is On with MISS SAIGON at Saenger Theatre
by Jenny Bravo - Jan 23, 2020
There are few musicals that carry name recognition like that of Miss Saigon.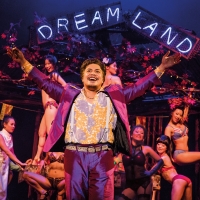 BWW Interview: Red Concepcion Plays the Engineer in MISS SAIGON Opening in New Orleans Next Week
by Heidi Scheuermann - Jan 17, 2020
There are a handful of musicals that I firmly believe every self-proclaimed theatre lover needs to see, if for no other reason, to say they've seen it. Among the ranks are LES MISERABLES, PHANTOM OF THE OPERA, FIDDLER ON THE ROOF, WEST SIDE STORY, I think it's now pretty safe to add WICKED to the list, and MISS SAIGON. They're classics, if you will. New Orleans is lucky enough to have two of these as part of the 2019-2020 Broadway Across America season, and gracing us this coming week is none other than MISS SAIGON.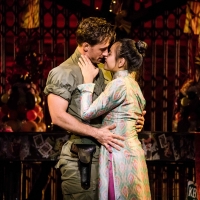 BWW Review: MISS SAIGON at Majestic Theatre
by Kathy Strain - Jan 9, 2020
Many people in attendance at the performance of MISS SAIGON at the Majestic Theatre in San Antonio have vivid memories of the Vietnam War. Many may have actually fought over there, many protested in the United States in antiwar demonstrations, while others may have been living in the fighting zones as innocent villagers. No matter where your physical body was at the time, all can agree that the Vietnam War was a time of turmoil, fear, and uncertainty. No one understood the war but yet, the war dragged on. Although most U.S. Troops were pulled out of Vietnam in 1973, a small number remained until 1975 when President Ford ordered the helicopter evacuations of 7000 Americans and South Vietnamese from Saigon. This is the time just before the evacuations where MISS SAIGON takes place. No matter what your feelings about the Vietnam War, MISS SAIGON is a wonderful interpretation of the many real people who all just wanted to survive and find joy again in their lives.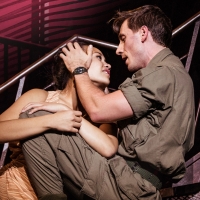 BWW Review: MISS SAIGON at the Paramount - The Heat is On, but Not All the Way
by Jay Irwin - Oct 30, 2019
Dear Readers, I've been a fan of a?oeMiss Saigona?? for years now, ever since it first came out back in 1991. I've seen tours, local productions, revivals on Broadway, and even a one-man interpretation that needs to find new life somewhere. So, I know what I'm looking for in any production; amazing voices and a heart wrenching, tear inducing love story. The current production at the Paramount has the voices but lacked the honesty and realism that would satisfy the love story.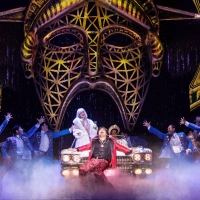 BWW Review: MISS SAIGON is More Than Spectacle - But It Helps
by Chris Arneson - Sep 19, 2019
It's probably been quite a while since you've seen Miss Saigon...but if you have, you'll likely recall its extravagant moments most. The vibrantly large sets, huge ensemble number and of course the legendary helicopter.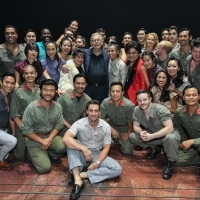 Photo Flash: The National Tour of MISS SAIGON Opens At The Hollywood Pantages
by A.A. Cristi - Jul 19, 2019
The heat is on because the national tour of Miss Saigon opened this week at the Hollywood Pantages Theatre!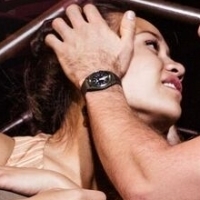 BWW Review: The Horrific Beauty of MISS SAIGON Returns to Nashville's Tennessee Performing Arts Center
by Jeffrey Ellis - Jun 5, 2019
Compellingly dramatic and featuring an exquisitely emphatic score performed by a dazzling cadre of triple-threat actors and a 15-person orchestra, Miss Saigon once again lands at Nashville's Tennessee Performing Arts Center's Andrew Jackson Hall this week for an eight-performance run that will almost certainly stand out among the very best of productions to play Music City during the tenure of departing CEO Kathleen O'Brien. With heart-stopping performances by its trio of stars – Red Concepcion as The Engineer, Emily Bautista as Kim and Anthony Festa as Chris are superb – who are ably supported by a huge company of equally impressive performers, Miss Saigon is at once one of musical theater's most stunning examples, while remaining an enigma among audiences yet to experience its power in person.

BWW Review: MISS SAIGON: Love and War in Vietnam at Orpheum Theatre
by Christine Swerczek - May 30, 2019
Spectacular Visuals! Vocals to die for. Cameron Mackintosh's MISS SAIGON, the sweeping tale of love amidst war-torn Vietnam, is something to see.

Review Roundup: MISS SAIGON on Tour, What Did Critics Think?
by Alan Henry - May 14, 2019
'The heat is on' in the U.S. as the national tour of 'Miss Saigon' brings this classic to audiences across America. Check out what the critics in various tour stops have to say about the tour in their reviews below!

BWW Review: MISS SAIGON at The Overture Center
by Scott Rawson - Apr 4, 2019
Red Concepcion Videos

BWW TV: The Heat Is On Inside Rehearsals for MISS SAIGON Tour
by BroadwayWorld TV - Sep 11, 2018
The national tour of Miss Saigon is preparing to fly into theaters across North America. BroadwayWorld was invited inside the rehearsal room to film a few numbers. Watch below!