Latest News on Phil Cornwell:
Latest News on Phil Cornwell
Stage Credits
One Man, Two Guvnors
  [West End]
National Theatre Production, 2011
Charlie [Replacement]
Productions
[West End, 2016] [Replacement]
Musical Supervisor[Replacement]
[West End, 2015]
Musical Director
Phil Cornwell News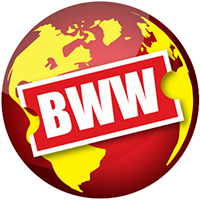 CELLS To Be Released Episodically From Metta Theatre
by Stephi Wild - Mar 17, 2021
Metta Theatre – one of the UK's leading production companies devoted to British musical theatre – is pleased to announce the release of a film of a brand-new musical, CELLS, written, developed and recorded entirely during lockdown by the award-winning writer/director P Burton-Morgan and composer Ben Glasstone.
Full Casting Announced For 2018's World Renowned From Page To Stage At Southwark Playhouse
by Stephi Wild - Sep 5, 2018
With rehearsals starting today, the full cast has been announced for Aria Entertainment's prestigious festival of new musical theatre, From Page To Stage (FPTS), which returns with gusto for a 6th successful year from September 2018 at London's Southwark Playhouse. Jane Deitch has cast the 37-strong company, who will each star in one of the seven brand new musicals featured in the 2018 festival.

BWW Review: EFFIGIES OF WICKEDNESS (SONGS BANNED BY THE NAZIS), Gate Theatre
by Gary Naylor - May 15, 2018
Weimar Cabaret delivered with talent, humour and fear to burn!
Directors Announced for BEAM2018 Biennial Showcase
by Stephi Wild - Feb 8, 2018
Musical Theatre Network and Mercury Musical Developments today announce Hannah Chissick, Adam Lenson, James Dacre, Peter Rowe, Josh Seymour, Tania Azevedo, Cressida Carre and Kate Golledge as directors for the eight 25-minute extracts from new musicals to be presented at BEAM2018.

Programme Announced For BEAM2018 The Biennial Industry Showcase Of New British Musical Theatre
by Stephi Wild - Dec 18, 2017
Musical Theatre Network and Mercury Musical Developments today announce the programme selected from their pitching days held around the UK between September and November for BEAM2018. Fifty-eight of the new British musicals pitched at these days have been selected to be shared at the biennial industry showcase which will next year be held at Theatre Royal Stratford East on 1 and 2 March. BEAM is designed for anyone in a position to help develop and stage new British musicals to attend, bringing the most exciting musical theatre projects together from around the UK for industry professionals to grab the opportunity to become involved from the early stages of development.
Watch RENT's Lucie Jones Perform a Ballad on EUROVISION: YOU DECIDE
by BWW News Desk - Jan 30, 2017
The BBC recently welcomed Lucie Jones as one of the six artists chosen to perform the songs competing for the UK's entry into the Eurovision Song Contest. The ballad that Lucie sang, 'Never Give Up On You,' is the work of composers and lyricists The Treatment, Emmelie de Forest and Lawrie Martin. Watch her perform (starting at 27:45) HERE!
Phil Cornwell Videos
BWW TV: Go Behind the Scenes with the Cast of RENT's 20th Anniversary UK Tour
by BroadwayWorld TV - Oct 14, 2016
Robert Mackintosh and Idili Theatricals Limited, in association with Theatr Clwyd, present the new 20th Anniversary production of Jonathan Larson's ground-breaking Pulitzer Prize- and Tony Award-winning musical RENT. Rehearsals started on Monday 12 September, under the direction of Bruce Guthrie. Click below to watch the company of the brand-new 20th Anniversary production of RENT singing 'Seasons of Love,' along with some interviews with the cast!
Phil Cornwell Frequently Asked Questions
How many Broadway shows has Phil Cornwell been in?
Phil Cornwell has not appeared on Broadway.
How many West End shows has Phil Cornwell been in?
Phil Cornwell has appeared on London's West End in 1 shows.
What was Phil Cornwell's first West End show?
Phil Cornwell's first West End show was One Man, Two Guvnors which opened in 2011