Date of Birth: February 07, 1945 (77)
Birth Place: Warrington, Cheshire, ENGLAND
Latest News on Pete Postlethwaite
Stage Credits
  [Broadway]
1984
Ragueneau
Pete Postlethwaite Awards and Nominations
Helen Hayes Awards - 1985 - Outstanding Supporting Performer in a Touring Production
Pete PostlethwaiteCyrano de Bergerac
Pete Postlethwaite News
Benidorm Star Goes Back To Her Stand-up Comedy Roots This November
by A.A. Cristi - Oct 15, 2021
Actor, comedian and presenter to share tales of useless partners in her show at Pyramid Arts Centre.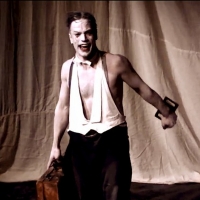 SCARAMOUCHE JONES Will Return to the London Stage at Wilton's Music Hall
by Stephi Wild - May 19, 2021
Twenty years on from its acclaimed premiere, starring the late, great Pete Postlethwaite, just weeks after the world-changing events of 9/11, Scaramouche Jones, written by Justin Butcher, returns to the London stage.  
Digital Revival of SCARAMOUCHE JONES Will Return to Stream.theatre Next Month
by Stephi Wild - Apr 19, 2021
Due to popular demand the acclaimed digital revival of Justin Butcher's Scaramouche Jones or The Seven White Masks will return to streaming for two weeks.
Guest Blog: Playwright Justin Butcher On Reviving the Adventuresome Spirit of Scaramouche Jones
by Matt Wolf - Mar 18, 2021
The playwright Justin Butcher reflects on the origins of his solo picaresque, which was premiered in 2001 by the late, great Pete Postlethwaite and is being revived afresh in a new digital version starring Shane Richie and directed by Olivier Award nominee Ian Talbot.
Shane Richie to sStar in Digital Revival of SCARAMOUCHE JONES OR THE SEVEN WHITE MASKS
by Stephi Wild - Feb 22, 2021
Much-loved and multi-talented stage and screen actor Shane Richie (EastEnders; The Entertainer; One Flew Over the Cuckoo's Nest; I'm A Celebrity… Get Me Out of Here) will take on the role of the titular tragic clown in the digital revival of Justin Butcher's absorbing solo show, Scaramouche Jones.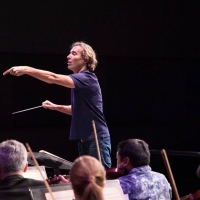 Red Hen Press Brings FACETS OF FATHERHOOD to The Broad Stage
by A.A. Cristi - Jan 9, 2020
The Broad Stage continues its collaboration with Red Hen Press for the second event of the 2019-2020 season, Red Hen Press: Facets of Fatherhood, on Sunday, January 26 at 2:00pm in The Edye at The Broad Stage. The afternoon will feature performance and poetry with Carlo Ponti, Edoardo Ponti and the Los Angeles Virtuosi Orchestra.

Celebrating The Life And Legacy Of Islington Landowner Richard Cloudesley And The Magical Story Of A Stony Field
by Stephi Wild - Apr 26, 2018
In 1517, Islington landowner Richard Cloudesley bequeathed a plot of land known as "The Stony Fields" or "The Fourteen Acre" in perpetuity for a variety of social and religious purposes. Fields grazed by cattle in the 16th century today deliver an income which funds annual grants of £900,000 to local residents in need, local charities, community projects and Church of England churches. And this year, to mark the 500th anniversary of Richard Cloudesley's bequest, an additional £1.2million of grants are being made. These include health grants for Islington charities and schools, and an award-winning Sustainable Church Buildings Project to reduce the carbon footprint of local church buildings.
Arts Centre Melbourne and Wander Productions Present SCARAMOUCHE JONES
by Stephi Wild - Apr 10, 2018
Acclaimed Australian actor Colin Friels will star in British playwright Justin Butcher's brilliant one-man play Scaramouche Jones at Arts Centre Melbourne's Fairfax Studio from 15 - 25 August. This will be the first time Friels has performed a solo theatre piece in his long and celebrated career.
Simon Callow Lends Support to Bristol Old Vic's Studio Seat Appeal
by A.A. Cristi - Jun 14, 2017
Renowned Shakespearean actor and movie star, Simon Callow visited Bristol Old Vic today to see first-hand how the theatre's multi-million pound redevelopment work was coming on and to launch the Sponsor a Seat campaign, part of the final phase of fundraising for the brand-new Studio theatre.
Pete Postlethwaite Frequently Asked Questions
How many Broadway shows has Pete Postlethwaite been in?
Pete Postlethwaite has appeared on Broadway in 1 shows.
How many West End shows has Pete Postlethwaite been in?
Pete Postlethwaite has not appeared in the West End
What awards has Pete Postlethwaite been nominated for?
Outstanding Supporting Performer in a Touring Production (Helen Hayes Awards) for Cyrano de Bergerac .