Latest News on Paul Laurence Dunbar
Paul Laurence Dunbar News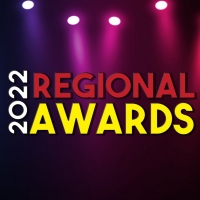 First Stats Released For The BroadwayWorld Hawaii Awards; Hawaii Performing Arts' HAIR Leads Best Musical
by BWW Staff - Nov 21, 2022
The first live standings have been announced for the 2022 BroadwayWorld Hawaii Awards! Nominations were reader-submitted and now our readers get to vote for their favorites.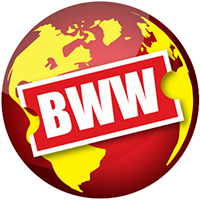 Collaborative Arts Institute Of Chicago 2022 Fall Lieder Lounge Presents MY SISTER'S KEEPER: DUNBAR EDITION 
by A.A. Cristi - Oct 3, 2022
Collaborative Arts Institute of Chicago announces the first instalment of its 2022–23 Lieder Lounge recital  series, My Sister's Keeper: Dunbar Edition, which will take place on Thursday, November 17, 2022 in Ganz Hall at  Roosevelt University beginning at 7:30pm. A second performance will be presented in partnership with the Chicago  Music Association on November 20, 2022 at 4pm, held at the South Shore Cultural Center. 
See Which High Schools Will be the First to Produce Disney's FROZEN
by Chloe Rabinowitz - Sep 9, 2022
The Educational Theatre Association, Disney Theatrical Group, and Music Theatre International have announced 51 winners of the United States of Frozen contest, after an extraordinary response from high schools across the US. 
BWW Review: DRUMFOLK at Arena Stage
by Ken Kemp - Jun 7, 2022
Drumfolk is a feast for all of the senses, with an incredibly talented ensemble of artists.  
National Philharmonic to Present AMERICA'S REQUIEM - A KNEE ON THE NECK
by Chloe Rabinowitz - Mar 16, 2022
The National Philharmonic Orchestra and Chorale, in partnership with The Washington Chorus, will present America's Requiem – A Knee on The Neck. The long-awaited season program features the world premiere of Adolphus Hailstork and Herbert Martin's A Knee on The Neck alongside Wolfgang Amadeus Mozart's Requiem.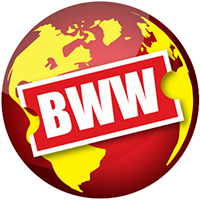 New Amsterdam Singers Announce March Concert
by Stephi Wild - Feb 18, 2022
Led by Music Director Clara Longstreth, New Amsterdam Singers continues its return to live performances with "American Voices: Classic and New."
LA Opera's Next Digital Short, WE HOLD THESE TRUTHS Premieres On March 4
by A.A. Cristi - Feb 17, 2022
LA Opera's Digital Shorts series, which pairs today's most exciting composers with acclaimed filmmakers, continues with We Hold These Truths, a new film directed by dream hampton featuring newly commissioned music by composer Tamar-kali, premiering online at 11am on March 4, 2022.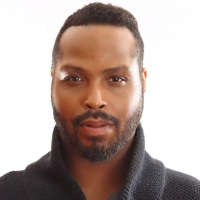 Redhouse Presents August Wilson's FENCES, Ted Lange Returns To Direct
by A.A. Cristi - Feb 4, 2022
Redhouse Arts Center continues its 2022 portion of the season and will feature the previously much anticipated play, August Wilson's Pulitzer Prize winning American masterpiece, Fences.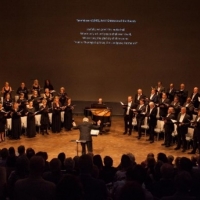 Ian Robertson Leads San Francisco Opera Chorus In Concert December 11 And 12 At Dianne And Tad Taube Atrium Theater
by A.A. Cristi - Nov 10, 2021
The San Francisco Opera Chorus will command the spotlight in the intimate Dianne and Tad Taube Atrium Theater for San Francisco Opera Chorus In Concert: Celebrating Ian Robertson on Saturday, December 11 at 7:30 pm and Sunday, December 12 at 2 pm.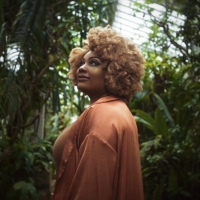 BWW Review: AN AUTUMN AFTERNOON WITH RAEHANN BRYCE-DAVIS at Home Computer Screens
by Maria Nockin - Nov 9, 2021
Bryce Davis and Cilliers opened their recital program with Richard Strauss' and John Henry Mackay's uplifting 'Heimliche Aufforderung' ('The Secret Invitation'). This joyous, celebratory composition was the composer's gift to his bride on their wedding day. Bryce-Davis sang it with exquisite vocal colors. Next was Robert Schumann 'Die Lotosblume' ('The Lotus Flower') in which the poet Heinrich Heine described the beauty of the love between the flower and the moon. Bryce-Davis showed the lyric tones of her voice as she told of this delicate love.
Paul Laurence Dunbar Frequently Asked Questions
How many shows has Paul Laurence Dunbar written?
Paul Laurence Dunbar has written 2 shows including In Dahomey (Lyricist), Dunbar (Lyricist).