Date of Birth: October 25, 1909
Date of Death: September 20, 1996 (86)
Birth Place: Florence, ITALY
Latest News on Paul Draper
Stage Credits
  [Broadway]
1954
Performer
  [Broadway]
1943
Performer
  [Broadway]
1942
Performer
  [Broadway]
Original Broadway Production, 1934
Performer
Paul Draper News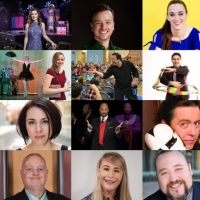 Magician And Mind Reader Paul Draper Teaching Rare Course At Soka University
by A.A. Cristi - Feb 2, 2022
-Anthropologist, magician, and mind reader Paul Draper, who has appeared on the History Channel, A&E, HBO, Hallmark, the Travel Channel, HGTV and more, is now teaching a course in The Art of Magic at Soka University.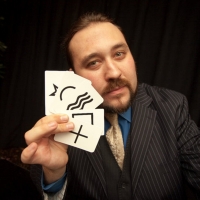 Award-Winning Mentalist and Magician Paul Draper to Perform for the Holladay Arts Council
by Stephi Wild - Dec 13, 2021
For many years, Draper has returned to Holladay to perform his show for free in the place where he discovered his love for magic. Sheryl Gillilan, executive director of the Holladay Arts Council, is excited that Draper continues to return to his hometown to perform.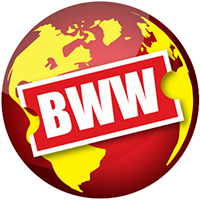 First Annual Diversity in Magic Conference Will Be Held Over Zoom Next Month
by Stephi Wild - Jul 13, 2021
This year's conference leadership team consists of well-known magicians Benjamin Barnes, Christian Cagigal, Simon Carmel, Steve Longacre, Cody Clark, Paul Draper, Kayla Drescher, Felice Ling, and Dyna Brenda Staats. Together they bring extraordinary talent, decades of performance experience, numerous awards, and a heart for advocacy.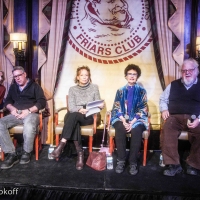 Photo Coverage: Christine Pedi Hosts REMEMBERING THE BLACKLIST at Friars Club
by Stephen Sorokoff - Nov 14, 2019
The Friars Club remembered a dark time in American history yesterday afternoon with a panel discussion led by Christine Pedi exploring the Hollywood Blacklist and McCarthyism in America.
CRT Downtown Announces 2017 Winter/Spring Season
by A.A. Cristi - Nov 16, 2016
Cortland Repertory Theatre Downtown will start the New Year running with a winter/spring season full of fun and interesting events at the new performing arts center located at 24 Port Watson Street in historic downtown Cortland. Admission prices vary per event.
BWW Dance Review: A Conversation on Mixing Ballet and Tap at THE CENTER FOR BALLET AND THE ARTS
by Caryn Cooper - May 20, 2016
On May 9th 2016, the Center for Ballet and the Arts at New York University curated an interesting presentation entitled: Ballet and Tap Dancing: Oil and Water? The History of Attempts to Mix Ballet and Tap as part of their public conversations series. This one featured acclaimed author, dance critic, and writer Brian Seibert. Mr. Seibert led this talk with aims of giving the audience an overview of the various attempts to fuse the two dance forms.
SSU Dept. of Theatre Arts & Dance's 2014-15 Season to Include 'EARNEST,' 'POPE LICK CREEK' & More
by Tyler Peterson - Sep 3, 2014
The Sonoma State University Department of Theatre Arts & Dance has announced its 2014-2015 performance season showcasing the emerging talents of SSU students studying theater arts, dance and music. SSU's Department of Theatre Arts & Dance has planned a wild, rebel-filled and wickedly funny season that begins in the Deep South and travels to India, Russia and around the globe through drama, comedy, opera and dance. For its annual performance season, the Department of Theatre Arts & Dance offers special events, several free K-12 Student Matinees, SSU "Faculty & Staff Night" and alumni performances. Sonoma State University students are admitted free to all productions. For tickets or more information call the box office at 707-664-4246 or email tickets@sonoma.edu.
Paul Draper Frequently Asked Questions
How many Broadway shows has Paul Draper been in?
Paul Draper has appeared on Broadway in 4 shows.
How many West End shows has Paul Draper been in?
Paul Draper has not appeared in the West End