Latest News on Nina Tapio
Nina Tapio News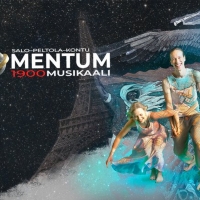 Tampere's Työväen Teatter Celebrates 120th Anniversary in September
by Stephi Wild - Mar 21, 2022
The 120th anniversary of Tampere's Työväen Teatter will culminate in September, when the grand musical Momentum 1900 and Mrs. Tilda , the theater's first director, will premiere . There will be as many as ten premieres in the autumn season, seven of which will be domestic or international premieres.

VIDEO: First Look at KALEVALA, The Upcoming Musical Inspired By The Finnish National Epic
by Stephi Wild - Jan 19, 2019
The creative team of Kalevala the Musical has launched a mesmerizing promotional video highlighting their cast, production, and concept inspired by the national epic poem of Finland. Kalevala The Musical is a story of ancient legends, told by the spirits of the haunted forest of Kalevala. Passed down from generation to generation, these tales were collected in a book of poems by Elias Lonnrot in 1835, widely cherished across the world. Kalevala has been a source of inspiration to many fantasy authors, including J.R.R. Tolkien.
Photo Coverage: New York Pops Presents 'The Music of ABBA'
by Linda Lenzi - Oct 16, 2010
On October 15, 2010 at 8:00 PM, The New York Pops launched its 28th season; a Carnegie Hall series celebrating the stylistic diversity of some of popular music's greatest icons. In this opening night program, Music Director and Conductor Steven Reineke led the orchestra in 'The Music of ABBA', an electrifying concert featuring the acclaimed Finnish vocal ensemble Rajaton in performances of 'Dancing Queen,' 'Mamma Mia,' 'Take a Chance on Me', and other hits by the Swedish supergroup ABBA. A bona fide pop phenomenon in their native Finland, Rajaton's singing style and presentation has proven them a prodigious talent on the world stage.