Latest News on Nikolai Fraiture
Photos
The Strokes' Fabrizio Moretti, Nikolai Fraiture and Albert Hammond Jr. joined model Damaris Lewis at the mentors table for the 2013 Garden of Dreams Talent Show Auditions.
From: 
Date:
02/28/2013
Celebrity guests Fabrizio Moretti, Nikolai Fraiture and Albert Hammond Jr. of the Strokes, model Damaris Lewis, Run DMC's Darryl McDaniels and Broadway stars Tony Vincent, Rebecca Faulkenberry and Chester Gregory watch as children from the Garden o
From: 
Date:
02/28/2013
Nikolai Fraiture News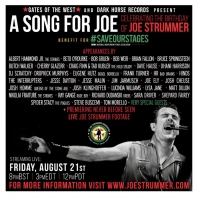 Video: Gates of the West & Dark Horse Records present 'A Song For Joe: Celebrating The Life Of Joe Strummer
by Robert Diamond - Aug 18, 2020
On Joe Strummer's birthday, Friday, August 21 at 3:00pm ET (12:00pm PT and 8:00pm BST), the music and arts community is coming together for a global event to celebrate Joe Strummer's legacy as a solo musician and singer of The Clash.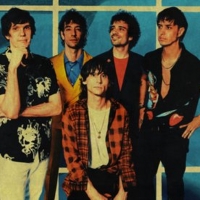 The Strokes Debut New Track 'Bad Decisions'
by Kaitlin Milligan - Feb 18, 2020
Today, The Strokes unveil a new song, "Bad Decisions." Listen below!
The Strokes Announce North American Tour Dates
by Sarah Jae Leiber - Jan 27, 2020
Today, The Strokes announce an upcoming run of shows in North America. This March, the band will perform in Vancouver, Seattle and Los Angeles.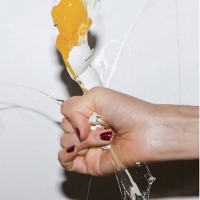 The Hole and UTA Artist Space Announce MEET ME IN THE BATHROOM: THE ART SHOW
by Julie Musbach - Aug 20, 2019
The Hole and UTA Artist Space announce Meet Me In The Bathroom: The Art Show, presented by Vans.
Mereki Releases Holiday Song I'LL BE YOURS TONIGHT (MERRY CHRISTMAS)
by Tori Hartshorn - Dec 11, 2017
Today, Mereki released her new holiday song 'I'll Be Yours Tonight (Merry Christmas)'. The track was written by Mereki, Joshua Moriarty (Miami Horror), Dhani Harrison and Chris Taylor (Grizzly Bear), and produced by Chris Taylor in his Echo Park studio.
Artist Mereki Releases New Pop EP 'Beach'
by Emily Bruno - Nov 17, 2017
Today, artist Mereki released the upbeat pop EP Beach, which includes the new singles 'French Kissing' and 'Got It All,' along with the fresh track 'Friend Again' and the contemplative, yet hopeful tune 'It Will.'
POP Montreal Celebrates 15th Anniversary; Full Lineup Announced!
by BWW News Desk - Sep 1, 2016
In three weeks POP Montreal 2016 will be celebrating 15 years in show business. 15 years of presenting amazing music,art and bringing people together in Montreal for a pretty damn good MEGA PARTY! This year's festival will be fun, fresh and exciting.
Nikolai Fraiture Videos