Latest News on Nikka Lanzarone
Nikka Lanzarone News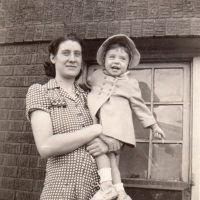 The Hollywood Museum to Present an Industry Moms Mother's Day Exhibit
by Marissa Tomeo - Apr 23, 2022
"For most, our mother is your first friend, your best friend, your forever friend.  Our mother's love is unconditional and only grows stronger over a lifetime," says Donelle Dadigan (Founder/President of the Hollywood Museum).
Feinstein's/54 Below Announces Duo Shows Summer Series, Featuring Christine Ebersole, Marin Mazzie, and Many More
by Stephi Wild - Apr 19, 2018
Duo Shows At 54! is a summer series at FEINSTEIN'S/54 BELOW celebrating the special collaboration of two artists brought together, curated by Creative and Programming Director Jennifer Ashley Tepper. To purchase tickets or for more information, visit www.54Below.com/series/duo-shows-at-54 or call (646) 476-3551.
Photo Flash: Erich Bergen Celebrates Birthday at Birdland
by Tyler Peterson - Dec 30, 2014
On Monday, December 29, the Broadway at Birdland concert stage was the place singer/actor Erich Bergen chose to celebrate his 29th birthday with not one, but two sold-out concerts. Best known for his performance as Bob Gaudio in the Clint Eastwood film "Jersey Boys," and the current hit CBS drama "Madam Secretary," Erich brought his dry wit, smooth vocals, ten piece band, three background singers and two-toned shoes to the Birdland stage, featuring songs from his stage and screen career, and material from his two EP releases.
BWW Exclusive! Photo Flash: Melissa Errico, Jenna Leigh Green, and More in IF IT ONLY RUNS A MINUTE 13
by Sally Henry Fuller - Nov 7, 2014
If It Only Even Runs A Minute 13 was the thirteenth edition of the Bistro Award-winning series of rare songs, behind-the-scenes tales, and inspiring photos from underappreciated Broadway and off-Broadway musicals. The show featured performances and stories from original cast members and writers of several of the featured shows at 54 Below on Nov. 3. BroadwayWorld brings exclusive photos of the event below!