Latest News on Natasha Gordon
Natasha Gordon News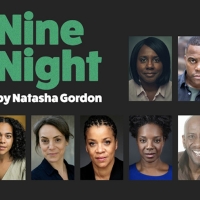 Full Cast Announced For The Regional Premiere Of Natasha Gordon's NINE NIGHT at Leeds Playhouse and Nottingham Playhouse
by Stephi Wild - Aug 4, 2022
Leeds Playhouse and Nottingham Playhouse have announced the full cast who will star the regional premiere of Natasha Gordon's critically acclaimed play NINE NIGHT. This comedic and heartfelt production will play in Leeds from 24 September – 15 October ahead of transferring to Nottingham from 19 October – 5 November.
Nottingham Playhouses Announces THE BEEKEEPER OF ALEPPO Set For 2023
by Stephi Wild - Jun 28, 2022
As Nottingham Playhouse launches its new brochure for the late summer and autumn 2022 to early Spring 2023, the company has revealed that its first production for 2023 will be the world premiere of Christy Lefteri's gripping best-selling novel, The Beekeeper of Aleppo adapted by Nesrin Alrefaai and Matthew Spangler.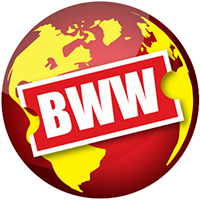 Leeds Playhouse Announces Autumn/Winter 2022 Season
by Stephi Wild - Jun 7, 2022
Leeds Playhouse has revealed today the full range of ambitious productions that make up its exciting Autumn/Winter 2022 Season, showcasing creative collaboration, deep-rooted partnerships, and exciting and diverse voices from across the UK.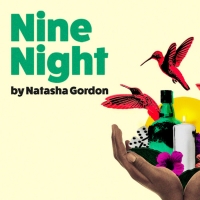 Natasha Gordon's NINE NIGHT Will Open at Leeds Playhouse as Part of Jamaica Society Leeds OUT OF MANY FESTIVAL
by Stephi Wild - May 25, 2022
This autumn, Leeds Playhouse is proud to present Natasha Gordon's critically acclaimed debut play NINE NIGHT in co-production with Nottingham Playhouse. Its three-week run on the Courtyard stage is in partnership with the OUT OF MANY FESTIVAL, which takes its name from the Jamaican national motto Out of Many, One People.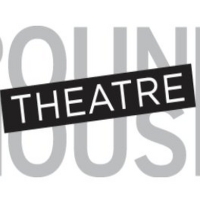 Round House Theatre Announces 2022-2023 Season
by Stephi Wild - Apr 28, 2022
Following a transformative season of performances—including three regional premieres, the inaugural year of the National Capital New Play Festival, and the world premieres of Tim J. Lord's "We declare you a terrorist…" and Charly Evon Simpson's "it's not a trip it's a journey"—Round House is excited for audiences to return and experience a celebration of live theatre, with a slate of shows designed to remind them of the power, joy, and necessity of this art form.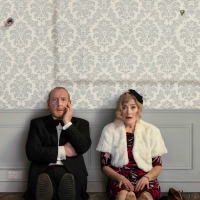 Autumn Season Announced at the Nottingham Playhouse
by Stephi Wild - Mar 29, 2022
After a period of rescheduled productions, postponed because of the pandemic, today Nottingham Playhouse reveals a rich array of new work for the latter part of 2022.  The newly announced work for the autumn season includes some of the biggest names in UK theatre, world premieres, exciting collaborations and eagerly awaited family favourites.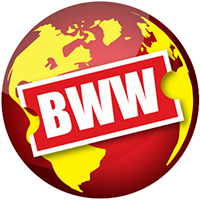 Inis Nua Theatre Reveals 18th Season With Two American Premieres and Special Vaccine Only Weeks
by Stephi Wild - Sep 2, 2021
Inis Nua Theatre Company presents their much-anticipated eighteenth season with a return to in-person productions, featuring three mainstage plays and a poignant reading series about Healing and Hope. Inis Nua Theatre Company has the unique mission to present contemporary plays from Ireland, England, Scotland, and Wales for a Philadelphia audience.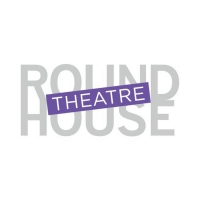 Round House Theatre Announces 2021-2022 Season
by Chloe Rabinowitz - Jul 7, 2021
Artistic Director Ryan Rilette and Managing Director Ed Zakreski have announced the full six-show lineup for Round House Theatre's 44th Season. Following a historic season of digital performances, Round House will welcome audiences back into its Bethesda theatre for live, in-person productions with a slate of shows designed to transport them around the world.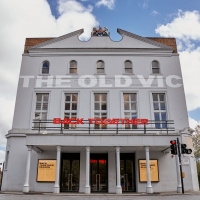 The Old Vic Announces Its 'Back Together' Season
by Stephi Wild - May 11, 2021
Today, on The Old Vic's 203rd birthday, THE OLD VIC: BACK TOGETHER Season. This Season has been announced. The seventh from Artistic Director Matthew Warchus will run from July 2021 to July 2022, and will be an uplifting and thought-provoking combination of both streamed and live shows.
Emily Mclaughlin Appointed Head Of Development At Fictionhouse
by Stephi Wild - Mar 19, 2021
Fictionhouse has announced the appointment of Emily McLaughlin as Head of Development.