Latest News on Natalie Ibu
Natalie Ibu News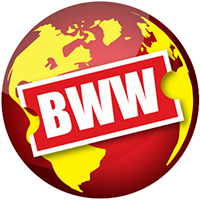 New Speakers Announced For Theatre & Touring Symposium 2022
by Stephi Wild - Jun 6, 2022
Today (Monday 6 June), Society of London Theatre (SOLT) and UK Theatre have announced the next set of speakers appearing at this month's Theatre & Touring Symposium, taking place both at The Brewery, London and online on Monday 27 June 2022, sponsored by Ecclesiastical, Spektrix, Tysers, Theatre Tokens and Yesplan.
Autumn 2022 Lineup Announced at Northern Stage
by Stephi Wild - May 19, 2022
Powerful new dramas explore race, the climate crisis, disability, queer politics and the experience of refugees, alongside family shows and great nights out for fans of dance, comedy and cabaret.
THE WHITE CARD By Claudia Rankine Announces UK Premiere and Tour
by Stephi Wild - Apr 12, 2022
The UK and European premiere of Claudia Rankine's The White Card will open at Northern Stage in Newcastle-upon-Tyne in May before a three-month UK tour.
Cast Revealed For the European Premiere of THE WHITE CARD at Leeds Playhouse
by Stephi Wild - Apr 1, 2022
Casting has been announced for the European premiere of Claudia Rankine's first published play, The White Card. This is a co-production between Leeds Playhouse, Northern Stage, Birmingham Repertory Theatre & Soho Theatre, in association with HOME Manchester directed by Northern Stage's Artistic Director, Natalie Ibu and opens in Leeds from 24 May – 4 June.
RTYDS Announce Appointment Of Directors For Regional Residencies and New Trustees
by Stephi Wild - Jan 21, 2022
RTYDS have announced three talented freelance directors and theatre-makers for their 18-month Residencies at prestigious theatres across the country. 
Birmingham Rep Announces Additional 50th Anniversary Programming
by Chloe Rabinowitz - Nov 30, 2021
Following the celebratory reopening of Birmingham Rep this autumn with critically acclaimed productions of East is East, the brand new musical What's New Pussycat? and the presentation of Grenfell: Value Engineering, Artistic Director Sean Foley announces a new collection of work to follow his own production of the classic comedy The Play What I Wrote.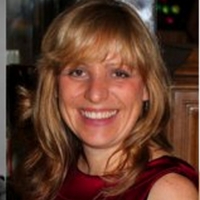 HOME Manchester Appoints New Chair Of The Board Kathryn Jacob OBE and Two New Trustees
by Stephi Wild - Nov 23, 2021
HOME has announced the appointments of Pearl & Dean CEO Kathryn Jacob OBE as Chair, alongside new Trustees, Dr Ruth Bromley and Sita McIntosh. They join the existing Board of Trustees at Manchester's international multi-arts centre and will support HOME's work in this pivotal time of recovery and in shaping future strategy.
Northern Stage Announces Spring 2022 Season, THIS IS NOW
by Stephi Wild - Nov 23, 2021
Following its Housewarming programme - open hearted work that celebrated connection and community, This is Now invites artists and audiences to join a yearlong conversation about who we are and who we want to be; to think deeply about the important questions of our time, and to find refuge in coming together to imagine our way through the world we live in, right now.
Cast and Creative Team Announced For Natalie Ibu's First Show as Northern Stage Artistic Director
by Stephi Wild - Sep 13, 2021
In the 35th anniversary of Jim Cartwright's joyous and anarchic masterpiece, the residents of Road are relocated to the North East in the first show Artistic Director Natalie Ibu will direct for Northern Stage.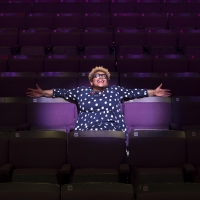 Northern Stage Announced New Outdoor Venues and Reopening Plans
by Stephi Wild - Jun 15, 2021
Free events in local neighbourhoods across the North East throughout June will be followed by two new pop-up venues in July and August, before reopening the theatre from 25 August with a Housewarming programme that opens with a new Unfolding Theatre show co-created with children, and includes the first production Artistic Director Natalie Ibu will direct for Northern Stage.