Latest News on Moira Buffini
Moira Buffini Awards and Nominations
Olivier Awards - 2003 - Best New Comedy
Moira BuffiniDinner
Moira Buffini News
HANDBAGGED Will Be Revived at the Kiln Theatre
by Stephi Wild - May 5, 2022
With Marina Carr's Girl on an Altar opening later this month, Artistic Director of Kiln Theatre Indhu Rubasingham today announces a major revival of Moira Buffini's critically acclaimed Handbagged. Reprising their roles are Marion Bailey as 'Q', an Older Queen Elizabeth II and Kate Fahy as 'T', an Older Margaret Thatcher, with further cast to be announced shortly.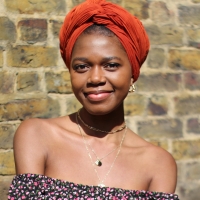 2022 Susan Smith Blackburn Prize Awarded to Benedict Lombe for LAVA
by Chloe Rabinowitz - Apr 11, 2022
The 2022 Susan Smith Blackburn Prize has been awarded to U.K. playwright Benedict Lombe for her debut play Lava. In a special presentation at Shakespeare's Globe in London, the Blackburn Prize judges presented Lombe with a cash prize of $25,000, and a signed limited-edition print by renowned artist Willem de Kooning, created especially for the Prize. 
Edgerton Foundation New Play Awards Announce Second Round of 2021-22 Recipients
by Chloe Rabinowitz - Apr 4, 2022
Theatre Communications Group has announced the recipients of the second round of the 2021-22 Edgerton Foundation New Play Awards. The awards, totaling $731,000, allow 16 productions extra time for the development and rehearsal of new plays with the entire creative team, hoping to extend the life of the world premiere play after its first run.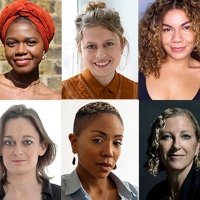 The Susan Smith Blackburn Prize Announces 2022 Finalists
by Stephi Wild - Jan 31, 2022
The Susan Smith Blackburn Prize today announces 10 Finalists for its prestigious playwriting award, the oldest and largest prize awarded to women+ playwrights - now in its 44th year .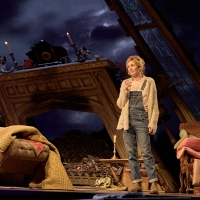 BWW Interview: Nancy Carroll Talks MANOR at the National Theatre
by Anthony Walker-Cook - Dec 1, 2021
Nancy Carroll's credits include seven previous productions at the National Theatre and, recently, The Crown on Netflix. She is currently starring in the National Theatre's production of Manor, a new play by Moira Buffini.
BWW Review: MANOR, National Theatre
by Jonathan Marshall - Nov 24, 2021
A heavy storm prompts a group of strangers to take refuge in a dilapidated manor, but they soon learn that they might not be as safe as they imagined. Joining Lady Diana (Nancy Carroll) in her home is far-right extremist Ted (Shaun Evans), his partner Ruth (Amy Forrest) and a host of other individuals, each with their own motives and agendas.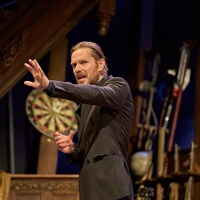 Photos: See Shaun Evans, Nancy Carroll & More in MANOR at the National Theatre
by Chloe Rabinowitz - Nov 19, 2021
Production photos have been released for Manor, a timely new play by Moira Buffini (The Dig, Harlots), that opened in the Lyttelton for previews on 16 November and is running until 1 January.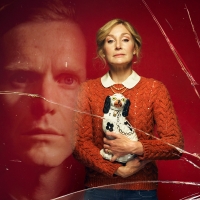 Rehearsals Are Underway For MANOR at The National Theatre
by Stephi Wild - Oct 11, 2021
In this darkly comic play, a violent storm is brewing and Diana, played by Nancy Carroll (The Crown) is struggling to keep the roof on her rundown manor house. As the storm sweeps the coast, an explosive mix of people unexpectedly arrive in search of shelter including Ted Farrier, played by Shaun Evans (Vigil), a charismatic leader of a far-right organisation. Stranded together, this group of strangers must survive the weather - and each other.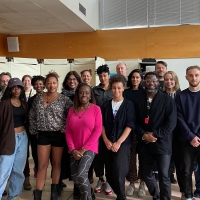 Full Cast Announced For THE WIFE OF WILLESDEN At The Kiln Theatre
by Stephi Wild - Oct 5, 2021
With NW Trilogy by Moira Buffini, Suhayla El-Bushra and Roy Williams currently playing its final week, Kiln Theatre Artistic Director Indhu Rubasingham announces the full company for Zadie Smith's The Wife of Willesden – joining the previously announced Clare Perkins in the title role are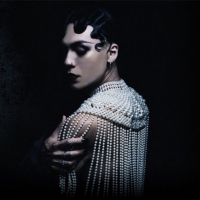 The Top 20 New London Shows Opening In 2021
by Marianka Swain - Sep 3, 2021
As theatre comes roaring back, this autumn and winter see plenty of exciting new productions, including big West End musicals and intriguing plays. Here are the shows that we're most looking forward to seeing.
Moira Buffini Videos
STAGE TUBE: Benedict Cumberbatch, Jonny Lee Miller in Danny Boyle's FRANKENSTEIN
by BroadwayWorld TV - Feb 22, 2011
The National Theatre production of Frankenstein, directed by Oscar-winner Danny Boyle (127 Hours, Slumdog Millionaire), will be presented in movie theatres around the world on March 24. Benedict Cumberbatch and Jonny Lee Miller alternate the roles of Victor Frankenstein and the Creature. Catch a trailor for the production below!
Moira Buffini Frequently Asked Questions
How many shows has Moira Buffini written?
Moira Buffini has written 1 shows including Gabriel (Playwright).
What awards has Moira Buffini been nominated for?
Best New Comedy (Olivier Awards) for Dinner .