Latest News on Michael Simkins:
Latest News on Michael Simkins
Stage Credits
The Unfriend
  [West End]
2023
Cast [Replacement]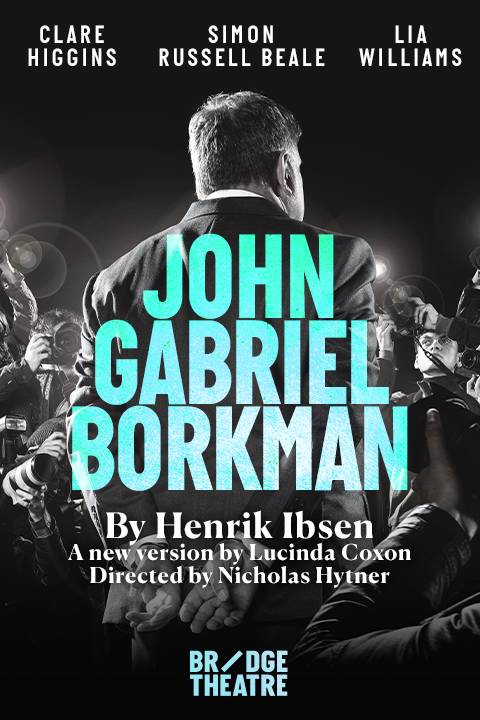 John Gabriel Borkman
  [West End]
2022
WILLHELM FOLDAL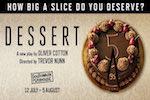 Dessert
  [West End]
World Premiere West End Production, 2017
Performer
  [London Fringe]
Reading, 2005
Performer
  [West End]
Donmar Warehouse Revival, 1995
Paul
  [West End]
Original London Production, 1977
Performer
Michael Simkins News
Review: JOHN GABRIEL BORKMAN, Bridge Theatre
by Cindy Marcolina - Oct 1, 2022
Simon Russell Beale takes on the disgraced mogul, Nicholas Hytner directs. Anna Fleischle designs the show. It's a winning team, but the piece leaves the audience as cold as a Norwegian winter.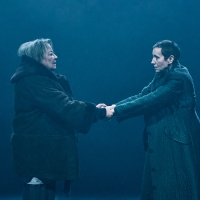 Photos: First Look at JOHN GABRIEL BORKMAN at the Bridge Theatre
by Stephi Wild - Sep 27, 2022
John Gabriel Borkman had its first performance at the Bridge Theatre on 24 September 2022, with opening night on 29 September 2022 and the final performance will take place on 26 November 2022. Check out photos here!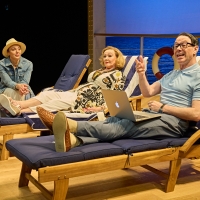 Mark Gatiss' Production of Steven Moffat's THE UNFRIEND Will Transfer To The Criterion Theatre
by Stephi Wild - Sep 21, 2022
Chichester Festival Theatre's critically acclaimed, sold out production of Steven Moffat's riotous and effortlessly entertaining comedy The Unfriend will transfer to the Criterion Theatre, previewing from 15 January with a press night on 19 January 2023 and playing until 16 April.
Casting Announced Joining Simon Russell Beale in JOHN GABRIEL BORKMAN at the Bridge Theatre
by Stephi Wild - Aug 22, 2022
​​​​​​​Joining Simon Russell Beale in the title role, Clare Higgins as Gunhild Borkman and Lia Williams as Ella Rentheim, are Sebastian De Souza as Erhart Borkman, Daisy Ou as Frida Foldal, Laila Rouass as Fanny Wilton and Michael Simkins as Wilhelm Foldal who complete the cast for Henrik Ibsen's John Gabriel Borkman, in a new version by Lucinda Coxon at the Bridge Theatre.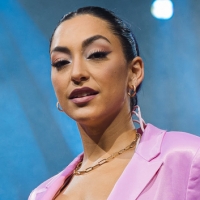 Vikina 'the Queen' of Latin EDM Releases 'Bad Girls'
by Michael Major - Aug 12, 2022
From stardom, VIKINA shines like the most dazzling of diamonds. Since making her debut at a young age, the Miami-born artist of Ecuadorian-Cuban Latin heritage has continued to earn the respect of her fans around the world becoming the latest sensation in Latin EDM music with the unconditional support of her record label Mr. 305 Records.
Guest Blog: Graham O'Mara On The UK Tour of ABSURD PERSON SINGULAR
by Marianka Swain - Mar 5, 2020
Congratulations to London Classic Theatre on reaching their 20th-anniversary production! We opened Absurd Person Singular by Alan Ayckbourn in Eastbourne last week, and we're touring all over the UK until the end of July.

BWW Review: EDEN, Hampstead Theatre
by Gary Naylor - Feb 21, 2019
There's much to admire in Eden, a play that pits town against country, development against conservation, corruption against integrity, love against careers, the big guy against the little guy.
Shirley Porter Scandal Drama To Be Staged In The Dark Shadow Of Grenfell Tower
by Julie Musbach - Nov 26, 2017
On November 30 2017, The Playground Theatre on Latimer Road is to stage a rehearsed reading of Gregory Evans' Shirleymander, a dramatization of the Shirley Porter Westminster Council 'homes for votes' scandal of the 1980s. The reading will star Tracy-Ann Oberman, Patrick Ryecart and Michael Simkins and will be a precursor to a fully-fledged production of the work next summer.
Michael Simkins Frequently Asked Questions
How many Broadway shows has Michael Simkins been in?
Michael Simkins has not appeared on Broadway.
How many West End shows has Michael Simkins been in?
Michael Simkins has appeared on London's West End in 5 shows.
What was Michael Simkins's first West End show?
Michael Simkins's first West End show was Half in Ernest which opened in 1977
What is Michael Simkins next theatre project?
Michael Simkins's next show will be The Unfriend which opens on 1/19/2023 on West End.