Latest News on Michael Givens:
Latest News on Michael Givens
Michael Givens News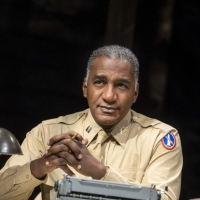 Review: A SOLDIER'S PLAY at Kennedy Center
by David Friscic - Dec 18, 2022
A searing indictment of prejudice and racism in all its permutations wrapped in a fascinating "whodunit" mystery ----the compelling Pulitzer-Prize winning play by Charles Fuller, A Soldier's Play, is now a knockout of a production at the Kennedy Center's Eisenhower Theater. 
A SOLDIER'S PLAY National Tour is Coming to the Forrest Theatre in January
by Chloe Rabinowitz - Nov 28, 2022
The Kimmel Cultural Campus, in partnership with The Shubert Organization, will present the Philadelphia premiere of Roundabout Theatre Company's 2020 Tony Award-winning Best Revival of a Play, A Soldier's Play.
Eugene Lee To Join Norm Lewis On A SOLDIER'S PLAY National Tour; Full Cast Announced
by A.A. Cristi - Nov 2, 2022
Veteran actor Eugene Lee will join Norm Lewis to star in the 20-week North American tour of Roundabout's 2020 Tony Award-winning Best Revival of the 1982 Pulitzer Prize-winning A Soldier's Play.  
BWW Review: HOW TO CATCH CREATION at Geva Theatre
by Colin Fleming-Stumpf - Mar 3, 2022
The last two years have tested the collective resolve of artists and creatives everywhere. While COVID has impacted our lives in every way, from physical health to our experiences in school to the ways in which we interact and empathize with one another, a largely-unsung result of the pandemic has been the many ways it has ravaged the creative spirit of our artists and thinkers. Anyone who has tried will tell you that creativity simply doesn't flourish over Zoom. It's timely, then, that the second mainstage production of Geva Theatre's 49th season---its first full season after a long COVID hiatus---centers on what, and who, inspires our creativity and expression.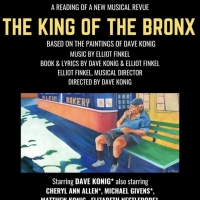 Readings of Dave Konig and Elliot Finkel's New Musical THE KING OF THE BRONX Announced
by Chloe Rabinowitz - Oct 26, 2021
Elliot Finkel and Dave Konig are developing a new musical, The King of the Bronx. Written during the pandemic, King of the Bronx is a new musical based on Dave Konig's paintings about New Yorkers going through 'the darkness' and coming out the other side.