Latest News on Melissa Morgan
Melissa Morgan News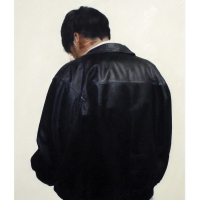 Idyllwild Arts Academy to Present Spring 2022 Showcase
by Chloe Rabinowitz - Apr 19, 2022
Idyllwild Arts Academy will present its Spring 2022 off-site student exhibition reception, catering to Idyllwild Arts family of supporters in the Desert Cities.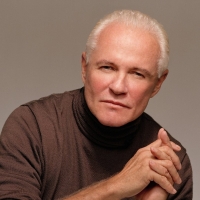 CVREP Celebrates Famed Celebrity Photographer Michael Childers With A Luminary Luncheon
by David Green - Mar 29, 2022
Coachella Valley Repertory Theater (CVRep) is proud to announce that iconic and legendary photographer Michael Childers will be honored at the Luminary Luncheon, an exclusive entertainment and fundraising experience, on Wednesday, March 30, 2022 at 12:00 N with a special sponsor reception at 11:15 AM at the beautiful Westin Mission Hills, Rancho Mirage. Childers has captured through his lens, some of the most renowned portraits of Hollywood and music icons and produced numerous award-winning films. For 16 years, he's had the biggest hit in the Coachella Valley with sold out performances of One Night Only. This year's production at the McCallum Theatre will be held Wednesday, November 9, 2022 and will benefit the Barbara Sinatra Children's Center.
Idyllwild Arts Academy & Summer Program Will Present Student Showcase in March
by Chloe Rabinowitz - Feb 20, 2020
Idyllwild Arts Academy has announced its Spring 2020 off-site student performance, catering to Idyllwild Arts family of supporters and their friends in the Desert Cities. The Idyllwild Arts Academy Student Showcase on March 4 promises a spectacular hour-long, fashion-inspired event, which will take place at Rancho Mirage Library (71-100 Highway 111, Rancho Mirage, CA 92270).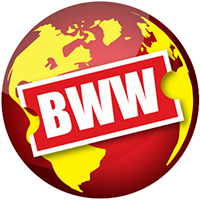 Context Art Miami Releases 2019 Exhibitor List For Eighth Edition
by A.A. Cristi - Sep 19, 2019
CONTEXT Art Miami, (www.contextartmiami.com) the international contemporary fair dedicated to the development and reinforcement of emerging and mid-career artists, has announced the 2019 exhibitor list for its eighth edition. Taking place December 3 a?" 8, 2019, the fair will feature 96 galleries from 28 countries including Australia, Brazil, Canada, Colombia, Cuba, Denmark, France, Germany, Greece, Hungary, Israel, Italy, Japan, Mexico, Nigeria, The Netherlands, South Africa, South Korea, Spain, Ukraine, United Kingdom and United States.

Idyllwild Arts Academy & Summer Program Presents April 2019 Student Showcase And Visual Arts Reception
by Julie Musbach - Apr 12, 2019
Idyllwild Arts Academy & Summer Program announces its Spring 2019 off-site student performances, catering to Idyllwild Arts family of supporters in the Desert Cities.
Monterey Jazz Festival to Tour in 2016
by Tyler Peterson - Dec 8, 2015
Highlights of the tour include a five-night run at Birdland in New York City, with appearances at major performing arts centers and colleges in Arkansas, Arizona, California, Illinois, Maryland, Massachusetts, New Jersey, New York, Texas, and Virginia.
Theatre Group at SBCC Presents BECKY'S NEW CAR, Now thru 5/11
by BWW News Desk - Apr 24, 2013
The Theatre Group at SBCC will present the new comedy BECKY'S NEW CAR by Steven Dietz as the final play in the 2012/2013 season. Directed by Katie Laris, Becky's New Car will run tonight, April 24-May 11, 2013 in the intimate Jurkowitz Theatre.