Latest News on Mark Wilson:
Latest News on Mark Wilson
Mark Wilson News
Melbourne Theatre Company Announces 2023 Season
by Stephi Wild - Sep 14, 2022
Melbourne Theatre Company Artistic Director & Co-CEO Anne-Louise Sarks revealed her inaugural season for the Company, marking a new artistic era for Victoria's state theatre company.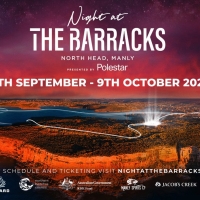 New Artists Announced For NIGHT AT THE BARRACKS, NORTH HEAD
by Stephi Wild - Mar 31, 2022
The Producers of NIGHT AT THE BARRACKS, NORTH HEAD, MANLY, are excited to announce the full program for the inaugural concert series to be held from Friday 9 September over five weekends.  This amazing line-up of artists will perform on a specially built outdoor stage in the beautiful setting of the historic barracks.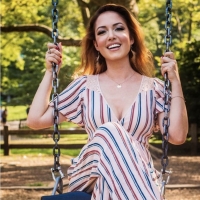 Erika Smith To Release First Album CALENDAR GIRL
by Chloe Rabinowitz - Feb 17, 2022
Erika Smith is an actress, music artist and writer, who is releasing her first studio album 'Calendar Girls,' in collaboration with Calvin Gaines and Mark Wilson, who are the producers.
NIGHT AT THE BARRACKS, NORTH HEAD Announces New Dates
by Stephi Wild - Feb 14, 2022
NIGHT AT THE BARRACKS, NORTH HEAD, MANLY the inaugural concert series that was set to open on 24 February 2022 but was sadly postponed due to COVID-19 is going ahead in Spring 2022.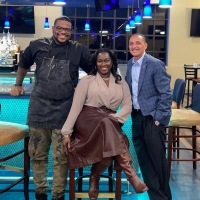 WILSON'S RESTAURANT & LIVE MUSIC LOUNGE Brings Back Old Times
by Marina Kennedy - Feb 2, 2022
After two years of planning and building, husband-and-wife business partners Mame and Mark Wilson opened Wilson'Äôs Restaurant & Live Music Lounge 'ÄĒ a stunning new 7,800 square-foot, 350-seat restaurant and live music and entertainment venue located at 709 South Warwick Road in Hi-Nella, a town just minutes down the road from Lawnside 'ÄĒ New Jersey'Äôs oldest incorporated African-American township.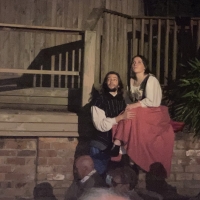 BWW Review: Shakespeare's THE MERCHANT OF VENICE presented by Shoreside Theatre at The Pumphouse, Takapuna.
by Glenda Pearce - Jan 24, 2022
Opening night of the first play of the Shoreside's Auckland Shakespeare in the Park - and it's a clever comedy, its controversy eloquently driven by polarised emotions: friendship, revenge, love, hate, justice, mercy. Whether this is your first time or another of many viewings, there is much to surprise, engage and amuse you in the superb and imaginative direction by the director, Trevor Sharpe. Shakespeare meant his audiences to be addressed directly and to feel as if the thoughts being spoken, are being spoken immediately and spontaneously to us. His text is dialogue not poetry.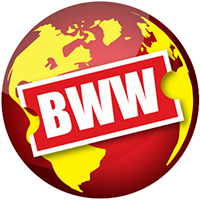 MTC's JACKY Cancelled Due To COVID Border Closures
by Stephi Wild - Aug 19, 2021
To date this year, MTC has cancelled 80 performances as a result of COVID lockdowns and associated restrictions. With the cancellation of Jacky, it will bring the total to 120 cancelled performances in 2021.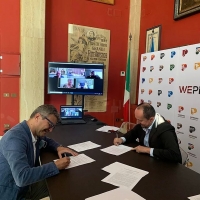 Toronto City Opera, Rossini Opera Festival and Aspes SpA Announce Partnership
by Stephi Wild - Aug 3, 2021
In March 2022 Toronto City Opera will host the Rossini Opera Festival in Toronto, adding to its international audition network of New York, Moscow, Seoul and Pesaro, for the selection of singers for the annual "Alberto Zedda' Rossiniana Academy in Pesaro.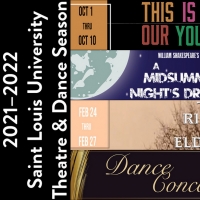 Saint Louis University Theatre & Dance Program Announces 2021'Ä"2022 Performance Season
by Chloe Rabinowitz - Jul 20, 2021
The Saint Louis University Theatre & Dance Program of the Department of Fine and Performing Arts has announced its line-up for the 2021-2022 University Theatre & Dance Season. The selections for this season consist of traditional and contemporary works, as well as original work from university students.
BWW Review: HAMLET at Shoreside Theatre, Pumphouse
by Glenda Pearce - Feb 7, 2021
Powerful performances and fresh new perspectives - the tragedy unfolded with well-focused emotionally charged performances full of clarity and conviction.
Mark Wilson Frequently Asked Questions
How many Broadway shows has Mark Wilson been in?
Mark Wilson has appeared on Broadway in 1 shows.
How many West End shows has Mark Wilson been in?
Mark Wilson has not appeared in the West End