Latest News on Lynne Nottage
Lynne Nottage News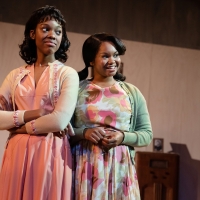 Review Roundup: CRUMBS FROM THE TABLE OF JOY at Keen Company
by Review Roundups - Mar 8, 2023
Keen Company's Crumbs from the Table of Joy by two-time Pulitzer Prize winner Lynn Nottage just celebrated its opening night. Let's see what the critics had to say...
Interview: Darren Drone & Chanáe Curtis of FALSTAFF at Opera San José Represent the New Face of Opera
by Jim Munson - Feb 3, 2023
BroadwayWorld chats with baritone Darren Drone & soprano Chanae Curtis, stars of Verdi's comedic masterpiece 'Falstaff' at Opera San Jose February 11-26. The 2 up-and-coming singers represent the new face of opera.
Joe's Pub to Present Justin Vivian Bond, Murray Hill & More This Holiday Season
by Chloe Rabinowitz - Nov 28, 2022
Get in the holiday spirit at Joe's Pub with Murray Hill, Justin Vivian Bond, Bridget Everett, Justin Hicks and more!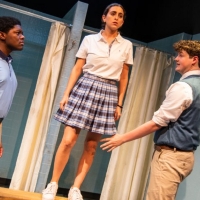 Urban Stages Adds Performance of GRATITUDE by Oren Safdie
by Chloe Rabinowitz - Jun 22, 2022
Due to popular demand, the critically acclaimed play GRATITUDE written by playwright Oren Safdie, and directed by Maria Mileaf, will add an additional performance on Monday, June 27 at 7:30 PM.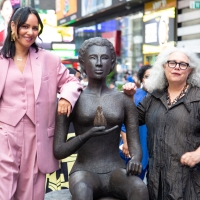 Photos: Lorraine Hansberry Statue Unveiled in Duffy Square
by Jennifer Broski - Jun 10, 2022
Just yesterday, a statue of Lorraine Hansberry, created by sculptor, Alison Saar, was unveiled in Duffy Square. BroadwayWorld was on hand for the special day and you can check out photos!
Road Less Traveled Productions Announces 2022-2023 Season
by A.A. Cristi - Feb 22, 2022
Road Less Traveled Productions has announced its 2022-2023 season at the Road Less Traveled Theater.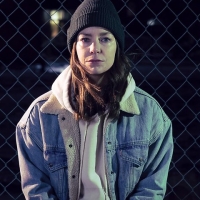 Gamm Presents Martyna Majok's IRONBOUND
by Stephi Wild - Feb 21, 2022
The Sandra Feinstein-Gamm Theatre (The Gamm) continues Season 37 with Martyna Majok's Ironbound, a heartrending and also humorous drama about the dreams and realities of the American immigrant experience.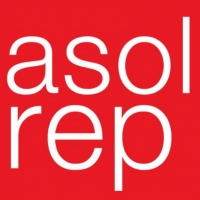 FSU Students and Alumni Release a Letter Demanding Change at Asolo Conservatory/Rep
by Nicole Rosky - Jun 19, 2020
BroadwayWorld has just learned that students and alumni of Florida State University's Asolo Conservatory for Actor Training have released a letter calling the program to implement an anti-racist plan of action.

Baltimore Center Stage Artistic Director Stephanie Ybarra Appoints Two to Senior Artistic Staff
by Julie Musbach - Apr 18, 2019
Baltimore Center Stage is excited to announce two additions to its leadership team and artistic staff. Chiara Klein has been appointed Director of Artistic Producing and will join Center Stage from New York's Public Theater. Adena Varner has been promoted to Director of Learning and Social Accountability.
BWW Review: RACISM, THE 1950'S,AND STRONG LIFE LESSONS ARE THE ROOT OF LYNNE NOTTAGE'S POWERFUL CRUMBS FROM THE TABLE OF JOY. at FreeFall Theatre
by Drew Eberhard - Apr 16, 2019
The setting strikes a chord with the audience upon entering the space. Hardwood floors, a simple flat set to the backdrop of the Brooklyn Skyline. The time is the 1950's the season, fall. Five actors/actresses tell the plight of this family in a struggling neighborhood in Brooklyn, and the events that envelope them truly show the heart, and passion inside each and every one of its' centralized characters.