Latest News on Lucy Anders
Latest News on Lucy Anders
Stage Credits
  [US Tour]
National Tour, 2017
Ensemble
Portia (Understudy) [Replacement]
Stage
Performances
  [US Tour]
National Tour, 2017
Ensemble
Portia (Understudy) [Replacement]
Lucy Anders News
Full Cast Announced for Paige Davis Led Production of HELLO, DOLLY! at PTC
by Chloe Rabinowitz - Apr 20, 2022
Pioneer Theatre Company will present the record-setting Broadway hit, Hello, Dolly! as the closing musical for the current season. The turn-of- the-century romance, bursting with music and energetic dance will run from May 13 through May 28, 2022.
PTC Announces Free Online Holiday Concerts
by Stephi Wild - Dec 14, 2020
Pioneer Theatre Company will launch two festive holiday concerts online as part of its month-long celebration, 'Let It Show! PTC's Perfectly Pandemic Productions.' The online concerts are titled 'HOME FOR THE HOLIDAY' and 'LET YOUR HEART BE LIGHT.'
Pioneer Theater Company Announces Full Cast For DIRTY ROTTEN SCOUNDRELS
by A.A. Cristi - Oct 4, 2019
The complete cast, including visiting cast with Broadway credentials and returning local actors, has been announced for Pioneer Theatre Company's Concert Production of Dirty Rotten Scoundrels. Dirty Rotten Scoundrels is based on the wildly popular 1988 MGM comedy that was a hit film starring Steve Martin and Michael Caine. The concert-style production runs just three performances, over October 18 & 19, 2019, and is an add-on to PTC's 2019-2020 season.
BWW Review: Women are 'Stronger Together Than Alone' in THE BACHELOR GIRLS
by Chloe Lang - Jul 22, 2019
It's a time of change for the women of The Bachelor Girls-and that means swing dancing, ditching their corsets, and learning to be an independent woman in 1920s London. The Bachelor Girls was a part of the fourth annual She NYC Arts Festival, which strives to provide women writers, composers, and directors with resources to jump-start their careers in the theater industry. At the beginning of the show, we are introduced to Cecily, Gertie, and Molly, three best friends about to set off on their own. In the typical 'I am' song fashion, the three girls confide in the audience their hopes and dreams-getting married, becoming a typist, and dancing, respectfully. However, as the show progresses, the women face trials that school did not prepare them for, but fear not: they had 'The Bachelor Girl's Guide to Everything,' which guides them through the rest of the story. The characters followed typical tropes, and the story was predictable, yet charming. The girls' lives are told through catchy songs, excellent choreography, and endearing relationships.
PTC Presents GREASE By Jim Jacobs And Warren Casey
by A.A. Cristi - Apr 25, 2019
Pioneer Theatre Company presents a rollicking evening of nostalgic fun with the classic '50s musical Grease, running Friday, May 10 - May 25, 2019, to close its 2018-2019 season. 
Bonnie Milligan, Nancy Opel, and More Feature at 54 Below Next Week
by Julie Musbach - Mar 15, 2019
Next week, FEINSTEIN'S/54 BELOW, Broadway's Supper Club & Private Event Destination, presents some of the brightest stars from Broadway, cabaret, jazz, and beyond. To purchase tickets or for more information, visit www.54Below.com/Feinsteins or call (646) 476-3551.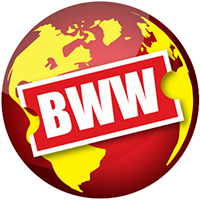 Stephen Nachamie To Direct Reading Of PRIDE & PREJUDICE Musical Starring DeLaney Westfall
by Stephi Wild - Feb 4, 2019
Stephen Nachamie (She Loves Me) will direct an industry reading of the new musical Pride & Prejudice - the Musical, with book, music and lyrics by Lawrence Rush, on February 18th and 19th featuring DeLaney Westfall (Kinky Boots, Side Show, Sweeney Todd) as Elizabeth Bennet.
Alice Ripley to Lead Starry All-Female Sondheim Celebration at 54 Below
by Julie Musbach - Jan 30, 2019
Tony Award Winner Alice Ripley will lead an all female cast in 'In Praise of Women: A Sondheim Celebration' on his 89th Birthday.
Pioneer Theatre Company Presents SWEENEY TODD: THE DEMON BARBER OF FLEET STREET
by A.A. Cristi - Oct 12, 2018
Just in time for the Halloween season, Pioneer Theatre Company presents the diabolical musical thriller Sweeney Todd: The Demon Barber of Fleet Street, with music and lyrics by Stephen Sondheim, and book by Hugh Wheeler based on an adaption by Christopher Bond.
Zach Adkins, Caitlin Houlahan, and More Head to 54 Below for I WISH I COULD GO BACK TO COLLEGE
by Julie Musbach - Aug 27, 2018
FEINSTEIN'S/54 BELOW, Broadway's Supper Club, presents I Wish I Could Go Back To College  Join alumni from Baldwin Wallace University as they interpret songs from memorable roles they played at school, whether in a show or during a masterclass series performance, in I Wish I Could Go Back To College. Any donations taken during the concert will benefit the Kyle Jean Baptiste Foundation, in commemoration of the anniversary of his passing in 2015.