Latest News on London Voices
London Voices News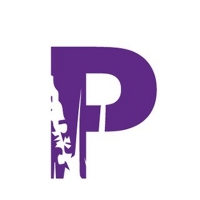 Pentabus Announces 2022 Season Featuring New Commissions and More
by Chloe Rabinowitz - Jun 30, 2022
Today Pentabus announced their 2022 Season which features a new commission touring in the autumn, the return of Pentabus Young Writers live production and three new digital projects.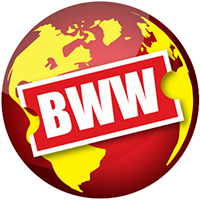 Reboot Theatre Company Announces Edinburgh Festival Fringe Run Of CANDY
by Stephi Wild - May 31, 2022
Reboot Theatre Company announces a month-long run of 5-star show Candy by Tim Fraser at this year's Edinburgh Festival Fringe, running at Underbelly Bristo Square from 5 – 29 August. This follows a sell-out run at the King's Head Theatre in London in 2020 and a special online performance released last year.
AUNT SUSAN AND HER TENNESSEE WALTZ to be Presented by Theater for the New City
by Chloe Rabinowitz - Apr 1, 2022
'Aunt Susan and Her Tennessee Waltz' by Toby Armour will be presented by Theater for the New City (TNC) April 28 to May 15.  The play dramatizes the leadership of Susan B. Anthony, Carrie Chapman Catt and Juno Frankie Pearce in the struggle to win the women's right to vote.
Soprano Hilary Cronin Wins First Prize And The Audience Prize At The 2021 Handel Singing Competition
by Stephi Wild - Oct 21, 2021
The jury for the Competition this year included Ian Partridge, Catherine Denley, Michael George, Tim Mead and Oliver Mears.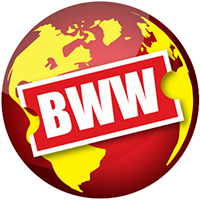 The London Climate Change Festival Will Stream SONG FOR NATURE
by Stephi Wild - Oct 20, 2021
Launched by Janie Dee in 2020, the London Climate Change Festival announces today specially curated concert with an all-star line up Song for Nature will be available on Stream.Theatre for a limited run ahead of the COP26 Climate Change Conference. Directed by Dominic Dromgoole, Song for Nature was conceived to to raise awareness of climate change featuring a spectacular line-up of performances.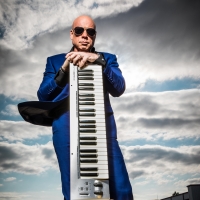 Kitt Wakeley to Bring SYMPHONY OF SINNERS AND SAINTS To Carnegie Hall in October
by Chloe Rabinowitz - Aug 4, 2021
This epic performance will spotlight compositions from Wakeley's latest chart-topping album, Symphony of Sinners and Saints, which debuted at No. 1 on the June 5 Billboard "Classical Albums" and No. 1 on the "Classical Crossover Albums" charts.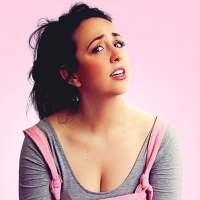 MY FATHER THE TANTRIC MASSEUR Will Be Performed at Coventry's Piccolo Tent Next Month
by Stephi Wild - Jul 13, 2021
The follow-up show, Who Murdered My Cat? debuts at the same theatre on 24th/25th September 2021.
BWW Blog: Musical Theatre Meets Artificial Intelligence in ALAN THE MUSICAL
by Student Blogger: Bea Mienik - Jul 5, 2021
The creation of "Boy Scientist" began when Dr. Danziger crossed paths with one Dr. Christina Tan in their first year of medical school in Australia. Both soon realized they were very interested in the field of Neurology and Artificial Intelligence (AI). Dr. Tan shared ALAN THE MUSICAL with Dr. Danziger, which she had been working on with Dr Susan Lim. The story follows a young female scientist and her artificially intelligent stuffed toy companion.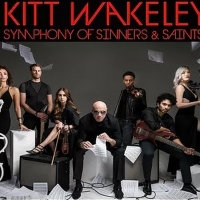 Kitt Wakeley's SYMPHONY OF SINNERS AND SAINTS Hits #1 on Billboard's Classical and Classical Crossover Charts
by Chloe Rabinowitz - Jun 11, 2021
Multi-award-winning producer/composer Kitt Wakeley celebrates his latest album, "Symphony of Sinners and Saints," hitting #1 on Billboard's "Classical" and "Classical Crossover" charts. The album, which was released on May 21, features three singles that also hit #1 on Billboard, on the Hard Rock Digital Song Sales charts.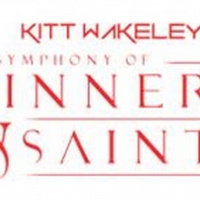 Kitt Wakeley Releases New Orchestral Rock Single 'Sinners and Saints' April 16
by Sarah Jae Leiber - Apr 13, 2021
Boasting a cinematic hybrid of orchestral music, rock, and EDM, featuring stunning compositions, heavy guitar riffs, and thundering drums, the album Symphony of Sinners and Saints will be released on May 21 by Studio Seven Media.