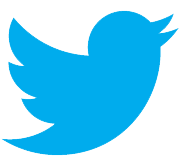 TWITTER WATCH
@lilycpad - 6/1/20 02:30pm I was at a peaceful vigil for #GeorgeFloyd #BreonnaTaylor #AhmaudArbery #TonyMcDade and the many other Black people… https://
MORE TWEETS
Latest News on Lily Padilla
Latest News on Lily Padilla
Lily Padilla Biography
Writer, Actor, Producer





Lily Padilla News
Colt Coeur Announces 2020-2021 Resident Playwrights and Directors
by Chloe Rabinowitz - Oct 12, 2020
Colt Coeur is welcoming 3 additional artists (playwrights Bleu Beckford Burrell, Adrienne Dawes, and Noelle Viñas) to its Residency Program, with 4 of last year's Residents (directors Tara Elliott, J. Mehr Kaur, and Portia Krieger, and playwright Emma Goidel) opting to extend their Residency through 2021 (due to the unique impact of the Covid-19 pandemic).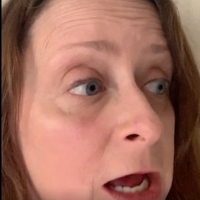 BWW Review: The 24 Hour Plays' VIRAL MONOLOGUES Takes Site-Specific Theatre Further Outside The Black Box
by Michael Dale - Mar 23, 2020
When thinking of site-specific theatre, visions of following actors through a forest as they play out A MIDSUMMER NIGHT'S DREAM or sitting in a musty old playhouse for a performance of FOLLIES may dance through your head, but in these days of government-regulated social distancing necessitating the suspension of live performances, one must think even further outside of the black box.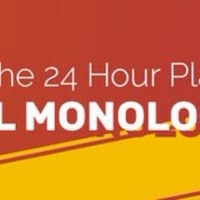 VIDEO: Watch Richard Kind, Tavi Gevinson, Denis O'Hare and More Perform THE 24 HOUR PLAYS
by A.A. Cristi - Mar 18, 2020
The 24 Hour Plays has released its first-ever series of Viral Monologues on IGTV!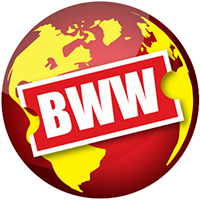 The 24 Hour Plays Launches Viral Monologues, Featuring David Cross, Richard Kind, Rachel Dratch And More
by Stephi Wild - Mar 17, 2020
Tonight, The 24 Hour Plays releases its first-ever series of Viral Monologues on IGTV @24hourplays and at https://24hourplays.com/viral-monologues/. 20 of the theatre world's top writers have been paired with 20 game actors and have written unique pieces just for them. From 6 PM until midnight, the new monologues will be published, one every 15 minutes.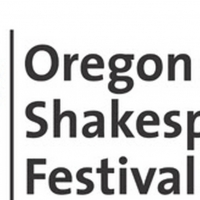 OSF To Host Celebration Of Latinx Play Project With Panel Discussion
by A.A. Cristi - Sep 24, 2019
To celebrate the culmination of Oregon Shakespeare Festival's Latinx Play Project (LxPP), OSF will host a panel discussion featuring five veteran Latinx playwrights as they discuss the joys and challenges of working in professional theatre today, finding artistic home, and making work that speaks to the times we are in. The discussion will take place on Sunday, September 29 at 10 a.m. at Carpenter Hall and also be livestreamed by Howlround.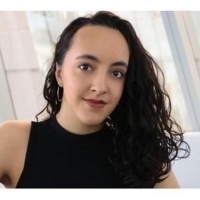 San Diego Repertory Theatre and Amigos Del Rep Announces the San Diego Rep Latinx New Play Festival
by Sarah Hookey - Jul 18, 2019
 San Diego Repertory Theatre (San Diego REP) and Amigos del REP announced today the lineup for the Third Annual San Diego REP Latinx New Play Festival at the Lyceum Space Theatre, August 30 to September 1, 2019.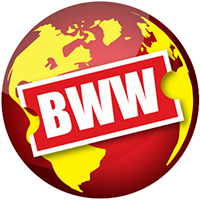 Colt Coeur's EUREKA DAY Comes to Walkerspace
by Stephi Wild - Jul 11, 2019
Brooklyn-based theatre company Colt Coeur will present the east coast premiere of Jonathan Spector's screamingly funny yet profound EUREKA DAY. Spector's lauded play uses a heated vaccination debate at a progressive elementary school as a metaphorical lens for the escalating hostility of America's culture wars and our inability to listen to those with whom we disagree. This timely comedy is directed by Adrienne Campbell-Holt (Primary Stages' Downstairs, Colt Coeur's Joan). Previews begin Saturday, August 24th with official opening set for Thursday, August 29th. General admission tickets are priced at $25 and are available at coltcoeur.org.
OPC 2019 Gala Performers/Playwrights Announced
by A.A. Cristi - Apr 18, 2019
The Ojai Playwrights Conference is announcing the company of performers and playwrights for their annual Gala Benefit, a farm-to-stable celebration to be held on Saturday, May 4, 2019, at Aspen Grove Ranch, a stunning private ranch in upper Ojai. 
Ojai Playwrights Conference Announces Annual Gala Benefit, A Farm-To-Table Celebration
by A.A. Cristi - Apr 2, 2019
The Ojai Playwrights Conference launches its 22nd season with the annual Gala Benefit, a farm-to-stable celebration at Aspen Grove Ranch, a stunning private ranch in upper Ojai. Festivities begin at 4:00 p.m. with a cocktail reception featuring fine wines from Ojai Alisal Vineyard, craft cocktails and tasty appetizers. Starting at 5 p.m., attendees gather under a big top tent to enjoy an original show produced for the Gala with songs and dramatic scene readings performed by celebrity guest artists. The evening culminates with a four-course dinner prepared by innovative chefs Nick Barainca and Michael Hollingsworth. All proceeds from the Gala support the development of new plays for the American theatre at OPC's annual Summer Conference and New Works Festival held in Ojai.