Latest News on Keith Skretch
Stage Credits
Productions
[Los Angeles, 2017]
Projection Design
Keith Skretch Awards and Nominations
The Hewes Awards - 2014 - Hewes Design Award

Keith SkretchThis Was the End
Keith Skretch News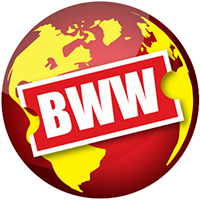 Joe Morton Stars in the Wallis Center's Radical Reinvention of Shakespeare's KING LEAR
by Stephi Wild - Apr 1, 2022
The Wallis Annenberg Center for the Performing Arts presents a radical reinvention of Shakespeare's KING LEAR, starring Emmy Award and NAACP Image Award winner Joe Morton (ABC's "Scandal," the legendary Brother from Another Planet, Netflix's "The Politician," Justice League) and directed by John Gould Rubin, opening Saturday, May 14 and running through Sunday, June 5, 2022, with previews May 10 through 13, in The Wallis' Bram Goldsmith Theater.
BAM Announces 'A New York Season: A Celebration of Our City's Artists'
by Chloe Rabinowitz - Oct 8, 2021
BAM has announced A New York Season, a celebratory homecoming that brings together a league of artists who have made, and continue to make, New York City the culture capital of the world.
ARCHIVE: THIS WAS THE END to be Presented by Mabou Mines and Restless NYC
by Chloe Rabinowitz - Jun 7, 2021
Mallory Catlett's OBIE award winning This Was The End will return to Mabou Mines this time as an installation where the audience becomes the actor.  At once an artifact and an experience, Archive: this was the end is the afterlife of a performance as an interactive sculpture.
Rehearsal For Truth Theater Festival Announces The 2021 Edition: Embracing The Inexplicable
by A.A. Cristi - May 27, 2021
The Vaclav Havel Library Foundation and Bohemian Benevolent and Literary Association are pleased to present the 2021 Rehearsal for Truth Theater Festival as it returns to in-person format.

Restless Productions and Pioneer Works Present DECODER: TICKET THAT EXPLODED
by Sarah Hookey - May 30, 2019
Restless Productions, an OBIE and Bessie Award-winning theater company led by the director Mallory Catlett, presents DECODER: Ticket That Exploded, the second installment of their multimedia-infused trilogy based on William Burroughs' NOVA series which predicts our current online life. 
The Chocolate Factory Theater Presents MORE PROBLEMS WITH FORM by Lauren Bakst
by Kaitlin Milligan - Mar 6, 2019
The Chocolate Factory Theater (www.chocolatefactorytheater.org) continues its Thirteenth Anniversary season with the premiere of More Problems with Form, a new performance by Lauren Bakst. Tickets are $20 and may be purchased in advance at (212) 352-3101 or www.chocolatefactorytheater.org.
SOFT POWER And More Win 2019 LA Ovation Awards; See The Full Winners List
by A.A. Cristi - Jan 29, 2019
The 29th Annual LA STAGE Alliance Ovation Awards, celebrating theatrical excellence and achievement throughout Los Angeles, were presented on Monday, January 28, at the Theatre at Ace Hotel in downtown Los Angeles.

SOFT POWER, Kathleen Marshall and More Nominated for 2019 LA Stage Alliance Ovation Awards
by A.A. Cristi - Nov 21, 2018
The nominees for the 29th Annual LA STAGE Alliance Ovation Awards, celebrating theatrical excellence and achievement throughout Los Angeles, were announced this week.

Calarts Center For New Performance Residency And Festival At Teatr Studio, Warsaw Poland
by A.A. Cristi - Jun 12, 2018
In June 2018, CalArts Center for New Performance (CNP) and Teatr Studio launch an interdisciplinary project combining theater, visual arts and contemporary music, implemented in collaboration by CNP and STUDIO artists. Under the curation of CNP Artistic Director Travis Preston, this developmental residency is a creative response to the tradition and space of STUDIO. The results of this cooperation will be presented on the STUDIO stages and at Plac Defilad during the mini CalArts Studio festival from June 22nd through June 24th, 2018. The project and festival were organized in cooperation with the Adam Mickiewicz Institute.
Photo Flash: Mallory Catlett's Award-Winning THIS WAS THE END Returns to the Mabou Mines Theater
by A.A. Cristi - Apr 24, 2018
Since 2004, director Mallory Catlett has worked across disciplines to expand the boundaries of theater. Through original works with her own company, Restless NYC, and collaborations with some of today's leading artists-composer Mika Karlsson (The Echo Drift), Dread Scott (Decision), Aaron Landsman (City Council Meeting & Perfect City)-Catlett creates theater that The New York Times calls "lurid, feverish and powerful." She has been called a "downtown treasure" by Time Out New York.
Keith Skretch Frequently Asked Questions
What awards has Keith Skretch been nominated for?
Hewes Design Award (The Hewes Awards) for This Was the End .
What awards has Keith Skretch won?
Hewes Design Award (The Hewes Awards) for This Was the End.