Latest News on Kay Medford
Stage Credits
  [Broadway]
1966
Marion Hollander
  [West End]
London Production, 1966
Mrs. Brice
  [Broadway]
Original Broadway Production, 1964
Mrs. Brice
  [Broadway]
City Center Revival, 1963
Melba Snyder
  [Broadway]
1963
Performer
  [Broadway]
1962
Performer
  [Broadway]
Original Broadway Production, 1960
Mae Peterson
  [Broadway]
1958
Sylvi
  [Broadway]
City Center Revival, 1957
Mrs. Mullin
  [Broadway]
1957
Sophie
  [Broadway]
1956
Martha
  [Broadway]
Original Broadway Production, 1956
  [Broadway]
Original Broadway Production, 1955
Ruth
Wife
Third Woman
Mary Smiles Winter
Veracity
Kitty's Roommate
Big Queenie
"Goin' to the Moon" Performer
"Everything's Gonna Be..." Performer
  [Broadway]
1954
Dr. Zelda Barry
  [Broadway]
1954
Eadie
  [Broadway]
Original Broadway Production, 1953
Fifi
Marmee
Sally Duprey
First Secretary
Performer
  [Broadway]
Original Broadway Production, 1951
Cherry
Cherry
Stage
Performances
  [Broadway]
1966
Marion Hollander
  [West End]
London Production, 1966
Mrs. Brice
  [Broadway]
Original Broadway Production, 1964
Mrs. Brice
  [Broadway]
City Center Revival, 1963
Melba Snyder
  [Broadway]
1963
Performer
  [Broadway]
1962
Performer
  [Broadway]
Original Broadway Production, 1960
Mae Peterson
  [Broadway]
1958
Sylvi
  [Broadway]
City Center Revival, 1957
Mrs. Mullin
  [Broadway]
1957
Sophie
  [Broadway]
1956
Martha
  [Broadway]
Original Broadway Production, 1956
  [Broadway]
Original Broadway Production, 1955
Ruth
Wife
Third Woman
Mary Smiles Winter
Veracity
Kitty's Roommate
Big Queenie
"Goin' to the Moon" Performer
"Everything's Gonna Be..." Performer
  [Broadway]
1954
Dr. Zelda Barry
  [Broadway]
1954
Eadie
  [Broadway]
Original Broadway Production, 1953
Fifi
Marmee
Sally Duprey
First Secretary
Performer
  [Broadway]
Original Broadway Production, 1951
Cherry
Cherry
Kay Medford Awards and Nominations
Tony Awards - 1964 - Best Performance by an Actress in a Featured Role in a Musical
Kay Medford , Funny Girl
Theatre World Awards - 1954 - Performance

Kay Medford, Lullaby
Kay Medford News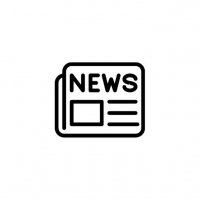 UN DÍA COMO HOY: FUNNY GIRL se estrenaba en Broadway
by Cristina Martinez - Mar 26, 2021
Un 26 de marzo de 1964, el Winter Garden Theatre de Broadway acogía el estreno de FUNNY GIRL protagonizado por Barbra Streisand bajo la dirección de Garson Kanin.El elenco lo completaban Sydney Chaplin, Kay Medford, Danny Meehan, Jean Stapleton y Lainie Kazan.El espectáculo contaba con la coreografía de Carol Haney, supervisado por Jerome Robbins.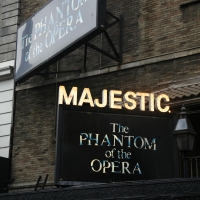 Theater Stories: THE PHANTOM OF THE OPERA, CAROUSEL, SOUTH PACIFIC and More About The Majestic Theatre!
by Chloe Rabinowitz - Mar 7, 2021
Today's Theater Stories features the Majestic Theatre! Learn about some of the best-known shows to grace the stage of the Majestic Theatre, including Carousel, South Pacific, Camelot, Phantom of the Opera, and many more!
Theater Stories: A CHORUS LINE, The HELLO, DOLLY! Revival, TO KILL A MOCKINGBIRD & More About The Shubert Theatre
by Chloe Rabinowitz - Feb 7, 2021
This week's Theater Stories features the Shubert Theatre! Learn about one of the longest running Broadway shows of all time, A Chorus Line, the incredibly successful production of To Kill a Mockingbird, the star-studded revival of Hello, Dolly! and more.
FUNNY GIRL llega al catálogo de Netflix
by Jose German Martinez Paneque - Jan 3, 2021
El clásico de 1968 FUNNY GIRL llegó el pasado 1 de enero a la plataforma Netflix, engrosando así su catálogo de musicales y películas clásicas que podemos disfrutar en streaming.
VIDEO: EVERYBODY DANCE NOW! A Look Back at 'A Lot of Livin' to Do' From BYE BYE BIRDIE
by Chloe Rabinowitz - Apr 20, 2020
In this time of social distancing and remaining responsibly indoors, we are all looking for ways to brighten our days and get moving any way we can! In the spirit of celebrating theater and providing motivation to get up and get shakin', we're taking a look back and paying tribute to some of the greatest dance numbers in musical theater history! Today's number, A Lot of Livin' to Do from Bye Bye Birdie!
A Guide to Barbra Streisand Movie Musicals!
by Abigail Charpentier - Dec 13, 2019
Although she started her professional life on stage and with her studio recordings, she skyrocketed to fame in the late 1960s with the start of her film career. Check out our complete guide to Barbra Streisand singing and dancing on screen.

Exclusive Podcast: Go 'Behind the Curtain' with the Legendary Lucie Arnaz
by Behind the Curtain - Sep 9, 2018
One of the industry's most beloved artists, Lucie Arnaz, swings by Shetler Studios to talk to Rob and Kevin about her fifty plus year stage career. From her roots on CBS' Here's Lucy, starring her mother Lucille Ball, to her celebrated concert career, Lucie has been entertaining audiences in such shows as Seesaw, My One and Only, Lost in Yonkers, Social Security, Once Upon a Mattress, Dirty Rotten Scoundrels, I Do! I Do! and, the musical for which she received her Tony Award nomination, They're Playing Our Song!
BYE BYE BIRDIE's Dick Gautier Dies at 85
by Julie Musbach - Jan 15, 2017
According to Deadline, Dick Gautier, star of BYE BYE BIRDIE and television's GET SMART, passed away on January 13. He was 85. Gautier's wife, Tess Thompson, reportedly announced the actor's passing with a brief Facebook post.
Kay Medford Frequently Asked Questions
How many Broadway shows has Kay Medford been in?
Kay Medford has appeared on Broadway in 16 shows.
How many West End shows has Kay Medford been in?
Kay Medford has appeared on London's West End in 1 shows.
What was Kay Medford's first West End show?
Kay Medford's first West End show was Funny Girl which opened in 1966
What awards has Kay Medford been nominated for?
Best Performance by an Actress in a Featured Role in a Musical (Tony Awards) for Funny Girl and Performance (Theatre World Awards) for Lullaby .
What awards has Kay Medford won?
Performance (Theatre World Awards) for Lullaby.