Latest News on Katja Andreiev
Katja Andreiev News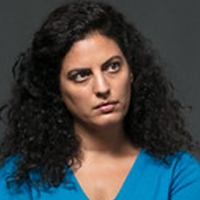 Government Bureaucracy Reaches Absurdist Levels in THE HOPE HYPOTHESIS
by A.A. Cristi - Sep 16, 2019
Voyage Theater Company is pleased to present the world premiere of THE HOPE HYPOTHESIS, a wickedly humorous take on the rabbit hole that is America's immigration system. Written and directed by Cat Miller, the play explores the current climate of suspicion and fear a?" and what it means to us as individuals and as a society. Opening on Tuesday, October 29th, THE HOPE HYPOTHESIS runs from October 25th through November 15th at The Sheen Center for Thought & Culture (18 Bleecker Street). Tickets, priced at $37 ($27 for students and seniors), can be purchased at OvationTix.

BWW Review: FUSION Plays With Love But Lacks Passion
by Julie Musbach - Oct 1, 2018
Adam Parrish's play Fusion is currently running at the Actors Theatre Workshop, bringing the story of one couple's struggle to stay together to the New York stage. While it has some effective elements, Fusion seems to make a caricature of relationships rather than delving deep to explore intimacy between two people.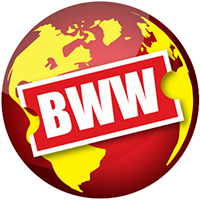 New Romantic Comedy FUSION Will Make Its World Premiere at The Actors Theatre Workshop
by Stephi Wild - Aug 28, 2018
FUSION, a two-person modern love story, will make its world premiere September 27 through October 14, 2018 at the Actors Theatre Workshop (145 West 28th Street, 3F). Written by Adam Parrish and directed by Katie Honaker, FUSION features Madeleine Maby and Charlie Wilson and will have its official opening on Friday, October 5 at 7PM. www.fusiontheplay.com
Crash Theater Co To Present TARARABOOM: A THREE SISTERS MISHMASH
by Julie Musbach - Aug 24, 2018
CRASH Theater Company announced today that it will present TARARABOOM: A THREE SISTERS MISHMASH, an adaptation of Chekov's classic masterpiece Three Sisters, reinvigorated with a naturalistic "real-life" framework for modern audiences.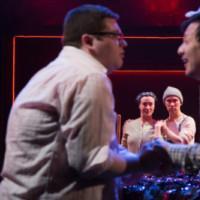 Photo Flash: Photo Flash: Next Door at NYTW Presents MY DINNER WITH GEORGETTE
by A.A. Cristi - Mar 23, 2018
Next Door at NYTW presents the World Premiere of DINNER WITH GEORGETTE by Obie Award winner Rick Burkhardt (Three Pianos), directed by Ellie Heyman.
Atlantic For Kids Announces Additional Performances Of THIS GIRL LAUGHS, THIS GIRL CRIES, THIS GIRL DOES NOTHING
by A.A. Cristi - Feb 28, 2018
Atlantic for Kids (Atlantic Theater Company Artistic Director, Neil Pepe; Atlantic Theater Company Managing Director, Jeffory Lawson; Atlantic Acting School Executive Director, Mary McCann; Atlantic for Kids Artistic Director, Alison Beatty) has added two public performances of This Girl Laughs, This Girl Cries, This Girl Does Nothing, a play by Finegan Kruckemeyer with original music by Nate Weida. Directed by Alison Beatty and Tom Costello, performances will now conclude on Sunday, March 11th, 2018 at Atlantic Theater Company's Linda Gross Theater (336 West 20th Street between 8th and 9th Avenues).

COME FROM AWAY, THE BAND'S VISIT, and More Among American Theatre Wing's Henry Hewes Design Awards Honorees
by Julie Musbach - Dec 18, 2017
The American Theatre Wing (Heather Hitchens, President) is pleased to announce that five theater artists will be honored by the Henry Hewes Design Awards Committee during the presentation of its 2017 Awards in a luncheon ceremony on Tuesday, January 23, 2018.
Photo Flash: In Rehearsal for Theatre 4the People's LOU
by BWW News Desk - Apr 24, 2017
Theatre 4the People will present the World Premiere of Haley Rice's LOU, directed by Kate Moore Heaney, May 19-June 3 at The Paradise Factory (64 East 4th Street between 2nd Avenue and Bowery, Second Theater). BroadwayWorld has a sneak peek at the company in rehearsal below!