Latest News on Julie Keyes
Julie Keyes News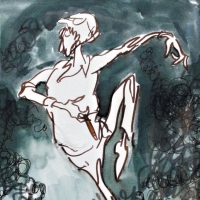 Bay Street Theater Announces Two Mini Gala Dinners In Support Of Educational Programs
by A.A. Cristi - Jun 30, 2022
Bay Street Theater & Sag Harbor Center for the Arts is hosting a series of summertime Mini Gala Dinners and Cocktail Receptions honoring performers, artists, and patrons of the arts, including Harris Yulin, Mercedes Ruehl, and Jules Feiffer.

Sag Harbor Cultural Heritage Festival Celebrates Stories And Storytellers
by A.A. Cristi - Apr 1, 2019
Since 2016, the twelve member-institutions of the Sag Harbor Cultural District have sponsored a weekend of events in May, highlighting the broad range of cultural and artistic resources available in Sag Harbor. This year, the event's theme is Sag Harbor: The Stories That Shape Us, highlighting the community's wealth of stories and storytellers in literature, art, music, theater, and history.
Peters, Lane, Hall, Prince, Buckley, Ebersole, Benanti and More Set for Today's 'EVERYBODY, RISE!' Elaine Stritch Tribute
by BWW News Desk - Nov 17, 2014
The Elaine Stritch Memorial Tribute 'Everybody, Rise! A Celebration of Elaine Stritch' will be held tonight, November 17, at 4 p.m. at The Al Hirschfeld Theatre, featuring Bernadette Peters, Nathan Lane, Lena Hall, Hal Prince, Betty Buckley, Christine Ebersole, Laura Benanti, Michael Feinstein and more, all on on hand to share songs and stories of the theatre legend's life.
Tony-Winner Laura Benanti Added to Elaine Stritch Tribute
by Matt Tamanini - Nov 14, 2014
Tony-winner Laura Benanti was just added to the Elaine Stritch Memorial Tribute 'Everybody, Rise! A Celebration of Elaine Stritch.' Benanti will be accompanied by Michael Feinstein on the Irving Berlin song 'You're Just in Love,' from the Broadway musical, CALL ME MADAM.
THIS WEEK IN PICTURES: September 13-19
by BWW Special Coverage - Sep 19, 2014
Whether you've been living under a rock for the past week or you're just in the mood for a recap, BroadwayWorld's 'this week in pictures' is here to satisfy your end-of-the-week fix! Take a look below to catch up on the latest happenings from the Great White Way to The West End (and everywhere in between) with coverage of press events, rehearsals, opening nights and more. Highlights this week include opening night of LOVE LETTERS, Barbra Streisand on Jimmy Fallon, the American Theatre Wing's Annual Gala honoring Dame Angela Lansbury, and more!
Photo Flash: Inside The Watermill Center's REFLECTIONS: ART & BEAUTY Exhibition
by Diana Heisroth - Apr 3, 2014
The worlds of art, fashion, design, theater and media came together for "Reflections: Art & Beauty" a one-night- only exhibition of significant contemporary art works to benefit Robert Wilson's internationally acclaimed arts incubator The Watermill Center. Hosted by Sherle Wagner International, the premier source, world-wide, for luxury bath hardware, and bath accessories and the recently launched Fairweather Magazine dedicated to following La Dolce Vita world-wide, the Vernissage drew over 400 guests to the gorgeous showroom. A magnificent sculpture in painted and chromed steel, "Rev. E. Piscapalian Study" by the renowned John Chamberlain towered over attendees as they arrived and were greeted by Evan Geoffroy, CEO, Sherle Wagner, Alexandra Fairweather and Eric Goodman, co-founders Fairweather Magazine and Pinki Patel of The Watermill Center.
Photo Coverage: Alan Cumming, Jane Krakowski & More Celebrate Elaine Stritch at SHOOT ME Premiere
by Walter McBride - Feb 21, 2014
The new documentary about stage and screen legend Elaine Stritch, Elaine Stritch: SHOOT ME is set for a limited release beginning today, February 21, 2014 at New York City's IFC Center and Lincoln Plaza Cinema. The film just had its New York City premiere earlier this week and BroadwayWorld was there to capture photos of Stritch and friends on the red carpet. Check out full coverage below!
Elaine Stritch Talks New SHOOT ME Doc, Gandolfini & More
by Pat Cerasaro - Aug 5, 2013
Theatrical icon Elaine Stritch is the subject of a rapturously-received new documentary, ELAINE STRITCH: SHOOT ME, and, in promotion of the film, the actress and performer recently sat for a rare Q&A and commented on her favorite roles, the future and the no-holds-barred doc itself.