Latest News on Julia Sutton
Latest News on Julia Sutton
Stage Credits
  [West End]
Original London Production, 2009
Sister Mary Lazarus
  [West End]
Original London Production, 2004
Bird Woman
  [West End]
Original London Production, 2000
Ensemble
  [West End]
Original London Production, 1996
Ernestine
  [West End]
Original London Production, 1989
Performer
  [West End]
London Production, 1986
Mme. Dindon
  [West End]
Original London Production, 1984
Bennett
  [West End]
Original London Production, 1982
Performer
  [West End]
Original London Production, 1981
Performer
  [West End]
Original London Production, 1972
Performer
  [West End]
West End Transfer, 1966
Polly
  [London Fringe]
Original London Production, 1965
Performer
Stage
Performances
  [West End]
Original London Production, 2009
Sister Mary Lazarus
  [West End]
Original London Production, 2004
Bird Woman
  [West End]
Original London Production, 2000
Ensemble
  [West End]
Original London Production, 1996
Ernestine
  [West End]
Original London Production, 1989
Performer
  [West End]
London Production, 1986
Mme. Dindon
  [West End]
Original London Production, 1984
Bennett
  [West End]
Original London Production, 1982
Performer
  [West End]
Original London Production, 1981
Performer
  [West End]
Original London Production, 1972
Performer
  [West End]
West End Transfer, 1966
Polly
  [London Fringe]
Original London Production, 1965
Performer
Julia Sutton News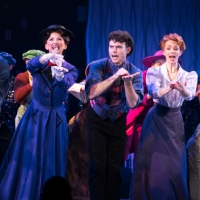 UN DÍA COMO HOY: MARY POPPINS se estrenaba en Londres
by Cristina Martinez - Dec 15, 2020
Un 15 de diciembre de 2004, Londres acogía por primera vez a la niñera más famosa y querida del mundo: MARY POPPINS.
£70,000 Raised for the Gillian Lynne and Peter Land Foundation at TO GILLIE, WITH LOVE
by Marianka Swain - Jul 4, 2019
On Tuesday evening, the great and good of the dance, theatre, film and TV industry came out in force to enjoy an unforgettable evening of stellar performances in celebration of the prolific and dearly-loved director choreographer, Gillian Lynne DBE at The Gillian Lynne Theatre, Drury Lane in London.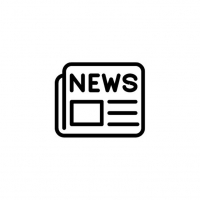 BWW CLOSE UP: LA JAULA DE LAS LOCAS
by Jose German Martinez Paneque - Jun 22, 2018
El proximo 14 septiembre llega al Teatre Tivoli de Barcelona la nueva produccion de LA JAULA DE LAS LOCAS, dirigida y protagonizada por Àngel Llacer, que comparte cartel con Ivan Labanda, y que mejor motivo para hacer un repaso por la historia de este clasico de Broadway que tantas barreras ha roto.
Roy Hudd Brings Panto MOTHER GOOSE To Wilton's Music Hall This Christmas
by Marianka Swain - Sep 7, 2016
It's beginning to look a lot like Christmas, and where better to get into the festive spirit than at Wilton's Music Hall, where panto is back with a bang this year as Roy Hudd presents the mother of all pantos: MOTHER GOOSE. After making their spectacular Wilton's debut last year with Dick Whittington, the same creative team are back, laden with glitz, goodies, baddies and laughs galore, with a few surprises along the way…
Photo Flash: First Look at Rehearsal Shots of Hackney Empire's JACK AND THE BEANSTALK
by Christina Mancuso - Nov 17, 2015
Brand new rehearsal images have been released for Hackney Empire's 2015 Christmas pantomime Jack and the Beanstalkstarring the Empire's own Olivier nominated dame Clive Rowe as Dame Daisy Trott, Olivier Award-nominee Debbie Kurup asJack and Hackney Empire favourite Kat B as Snowman. Matthew Kelly joins the cast as the voice of Giant Blunderbore.  Check out a first look at rehearsals below!
Hackney Empire's JACK AND THE BEANSTALK Announces Full Cast, Including Debbie Kurup
by Matt Smith - Sep 23, 2015
Hackney Empire has today announced the full cast of its much-anticipated 2015 pantomime, Jack and the Beanstalk. The full cast will be joining previously announced Olivier Award-nominee Debbie Kurup as Jack, everybody's favourite dame, Olivier Award-winning Clive Rowe as Dame Daisy Trott and Kat B as Snowman. Following their 2014 pantomime which was seen by over 50,000 people Jack and the Beanstalkwill run from 21 November 2015 to 3 January 2016.
What's On Stage Awards Shortlist Announced
by Carrie Dunn - Dec 4, 2009
At a star-studded nominations party held today (4th December) at London's Café de Paris, the shortlist reveals that popular British screen stars, including Jude Law, Lenny Henry, Helen Mirren, Rachel Weisz, Alison Steadman, Dominic West, Mackenzie Crook and Patrick Stewart, will all battle it out for acting gongs.
Julia Sutton Videos
Julia Sutton Frequently Asked Questions
How many Broadway shows has Julia Sutton been in?
Julia Sutton has not appeared on Broadway.
How many West End shows has Julia Sutton been in?
Julia Sutton has appeared on London's West End in 11 shows.
What was Julia Sutton's first West End show?
Julia Sutton's first West End show was The Match Girls which opened in 1966