Latest News on Judd Woldin
Stage Credits
Productions
[Off-Broadway, 1985]
Orchestrator
[Broadway, 1973]
Dance Music Arranger
[Broadway, 1965]
Rehearsal Pianist
[Broadway, 1963]
Dance Music Arranger
Writing
Composer
Bookwriter/Composer/Lyricist
Bookwriter
Composer
Lyricist
Lyricist
Composer
Composer/Lyricist
Composer/Lyricist
Composer
Judd Woldin Awards and Nominations
Tony Awards - 1974 - Best Original Score (Music and/or Lyrics) Written for the Theatre
Judd Woldin, Raisin
Judd Woldin News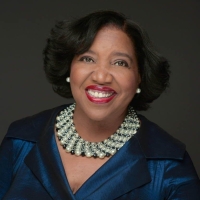 Interview: Evelyn Collins, Fredi Walker-Browne of RAISIN at Axelrod PAC
by Lianna Albrizio - Feb 24, 2023
'Raisin' will run from February 24 to March 12.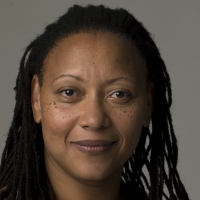 Fredi Walker-Browne to Star in RAISIN the Musical at Axelrod Performing Arts Center
by Chloe Rabinowitz - Jan 26, 2023
To mark the 50th anniversary of its 1973 premiere on Broadway, the Axelrod Performing Arts Center will present the musical Raisin, starring Fredi Walker-Browne. See how to purchase tickets!
Skylight Music Theatre Announces Cast & Creative Team for RAISIN
by Chloe Rabinowitz - Feb 22, 2022
 Skylight Music Theatre today announced the cast and creative team for Raisin, running April 8-24, 2022. Raisin is an uplifting musical adaptation of the award-winning play, A Raisin in the Sun by Lorraine Hansberry. Raisin won the 1974 Tony Award and the 1975 Grammy Award for Best Musical.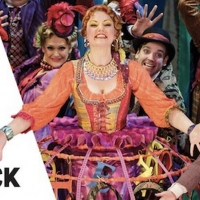 Village Theatre Announces 2022 Season and Its Return To Live, In-Person Theatre
by Chloe Rabinowitz - Jun 3, 2021
Village Theatre today announced its return to the Mainstage with a 2022 Season of live theatre at both its Issaquah and Everett locations. The 2022 Welcome Back Season provides an opportunity to slowly reintroduce aspects of the live theatre-going experience that Village Theatre patrons know and love.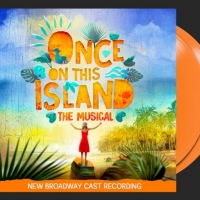 New and Upcoming Releases For the Week of March 1 - ONCE ON THIS ISLAND Orange Vinyl, and More!
by Stephi Wild - Mar 3, 2021
This week's list includes a new limited edition orange vinyl of the 2017 revival cast recording of Once on This Island, as well as a purple vinyl edition of the 1964 cast recording of My Fair Lady. Plus, the latest volume of The Untold Stories of Broadway by Jennifer Ashley Tepper is now available!
Skylight Music Theatre Announces Revised 2020-2021 Season
by Chloe Rabinowitz - Aug 31, 2020
 Skylight Music Theatre today unveiled their revised 2020-21 season, with a new line-up of outstanding music theatre addressing the realities of presenting live performances in the time of Covid-19. Skylight is Milwaukeea??s professional music theatre company and located at 158 N. Broadway in Milwaukeea??s Historic Third Ward.
County Of Union Presents Award To Councilman And RAISIN: A MUSICAL At UCPAC
by A.A. Cristi - Feb 11, 2020
This past Saturday, to celebrate Black History Month, Union County Performing Arts Center, the County of Union, and the City of Rahway hosted an award ceremony to honor Chester Holmes Humanitarian Award recipient Councilman David Brown, followed by a presentation of Raisin: A Musical.
BWW Review: RAISIN at Westcoast Black Theatre Troupe
by Carolan Trbovich - Oct 8, 2018
Westcoast Black Theatre Troupe Stages an Impassioned RAISIN
BWW REVIEW: APAC Presents A Lively and Long Overdue Revival of the 1974 Tony-Winning Musical, Raisin
by Victoria Ordin - May 11, 2017
'There was a musical version of Lorraine Hansberry's Raisin in the Sun?': this has been universal response of friends who knew I reviewing RAISIN. Even Dev Bondarin, the artistic director of APAC (Astoria Performing Arts Center) who directed the current production, only became aware of the show in college, during an historical survey of musical theater. I will leave it to others to speculate why a musical nominated for nine Tony awards--including Best Original Score, Best Choreography, Best Book--and the winner of two statues (best musical and Best Leading Actress) has all but vanished from theatrical memory. But one hopes that Bondarin's production will restore Raisin to its rightful place in the musical theater canon, not because it takes up relevant social and political topics (which it does), but because it's a fine show with compelling music and lyrics by Judd Woldin and Robert Brittan and sharp, elegant by Hansberry's ex-husband and literary executor, Robert Nemiroff and Charlotte Zalztberg. (The cast album also won a Grammy in 1975.)
RAISIN Musical to Return to NYC After 42-Year Hiatus This Spring
by BWW News Desk - Mar 31, 2017
The award-winning Astoria Performing Arts Center (APAC) will present a limited engagement of the critically acclaimed musical Raisin this Spring. Winner of the 1974 Tony Award for Best Musical and based on Lorraine Hansberry's groundbreaking play, this timeless musical will return to New York City after a 42-year hiatus, May 4 - 27, 2017, at Good Shepherd United Methodist Church, 30-44 Crescent St (at 30th Road), Astoria, NY 11102.
Judd Woldin Frequently Asked Questions
How many shows has Judd Woldin written?
Judd Woldin has written 4 shows including The Prince and the Pauper (Composer/Lyricist), Raisin (Composer), King of Schnorrers (Bookwriter/Composer/Lyricist), Little Ham (Lyricist).
What awards has Judd Woldin been nominated for?
Best Original Score (Music and/or Lyrics) Written for the Theatre (Tony Awards) for Raisin .