Stage Credits
  [Broadway]
1945
Stevens
John Rowe News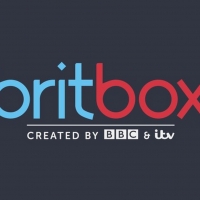 Streaming Service BritBox Will Launch The Complete BBC Television Shakespeare Collection
by Stephi Wild - May 21, 2020
BritBox, the subscription streaming service from BBC Studios and ITV with the largest collection of British television content in North America, will launch the full BBC Television Shakespeare Collection on May 26.
theSpaceUK Brings Cabaret, Magic and Mayhem to The Edinburgh Fringe
by Stephi Wild - Jul 23, 2019
From a huge eyeball doing magic, to bubbles covering less than they need to, there's plenty of sensational publicity shots to go along with these sensational shows.
EDINBURGH 2019: THE JOHN ROWE SHOW Q&A
by Natalie O'Donoghue - Jun 18, 2019
BWW catches up with John Rowe to chat about bringing The John Rowe Show to the 2019 Edinburgh Festival Fringe.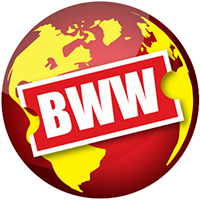 TheSpaceUK Announces Their Edinburgh Fringe Programme
by Stephi Wild - May 28, 2019
Today theSpaceUK announces its 2019 Edinburgh Fringe Season with over 400 shows and the biggest new-writing programme at the Fringe. There's household names to hunt down an autograph from, award-winners with their eyes on another prize, up-and-coming companies back to make their mark, and plenty of debut performances.

Manuel Mendive Exhibit 'Nature, Spirit, and Body' Is At The Bronx Museum Of The Arts
by Stephi Wild - Jul 25, 2018
The Bronx Museum of the Arts is pleased to present the exhibition by Afro-Cuban artist Manuel Mendive: Nature, Spirit, and Body. Mendive has developed a sophisticated and pointed examination of the influence of African oral-based traditions on Cuba through the experimental lens of contemporary art. His multidisciplinary work, ranging from sculpture to painting to performance, has become a vehicle for exploring the intersections between art, religion, philosophy, politics, ethics, and anthropology.

Artes de Cuba Festival Comes to the Kennedy Center
by Stephi Wild - Mar 13, 2018
John Rowe's photographs provide a preview of the Ballet Nacional de Cuba's performances in the upcoming 'Artes de Cuba Festival' at the Kennedy Center, Washington DC: "Don Quixote" May 29 & 30; "Giselle" May 31-June 3 2018.

BWW Review: Merrick Theatre's THE CRUCIBLE
by Melissa Giordano - Feb 22, 2018
Oh my goodness, what a powerful production and remarkable cast is offered in Merrick Theatre's latest The Crucible. Arthur Miller's 1953 Tony winning play is - perhaps - often produced, but when you have a showing of this caliber, it certainly warrants another look. Now playing at the adorable Long Island venue through March 4th, Merrick's incarnation is superbly directed by Daniel C. Higgins.
John Rowe Pens THE YOUSITT MOMENTUM
by Christina Mancuso - Jul 28, 2015
Developed over the course of more than 2,000 coaching sessions in schools, the YOUSITT Momentum - the coaching model taught in John Rowe's new book, 'The YOUSITT Momentum: The Coach Prepares' (published by Balboa Press) - puts immediacy and fluidity at the heart of the coaching experience.
John Rowe Frequently Asked Questions
How many Broadway shows has John Rowe been in?
John Rowe has appeared on Broadway in 1 shows.
How many West End shows has John Rowe been in?
John Rowe has not appeared in the West End